Sunday, June 15th, 2014

Recipe: pan-seared sichuan shrimp with glass noodles
You know it was a good weekend when you make food for three separate parties. I'm essentially partied out. But they were all wonderful, excellent, very good celebrations. The most important was Kaweah's half birthday – her 15.5 birthday to be exact. Jeremy and I are still in awe that she is not only here with us, but generally in good spirits and always happy to eat. While we don't normally celebrate her half birthdays, we felt it was appropriate to celebrate this one. I seared a few meatballs (ground beef, milk, bread, salt), fried a couple of bacon strips, and procured a proper filet mignon. Kaweah gets ALL of the good stuff.

kaweah loves birthdays and half birthdays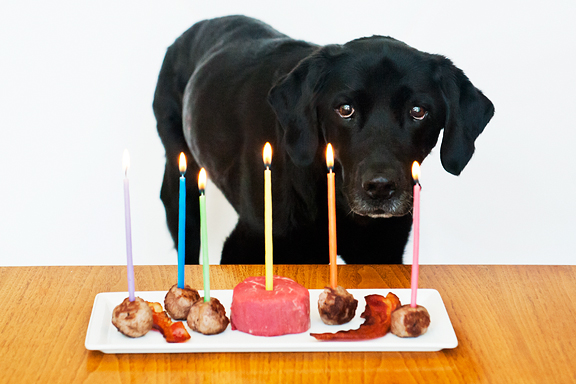 Kaweah gets so excited when we set a plate of goodies in front of her. She looks from the meatball to the filet to the bacon, to me, to Jeremy, then back to the meatball – over and over. All the while, she is trying to be a good girl, waiting for her release word… except she's almost completely deaf. Instead of letting her eat off the plate, we hand-fed her (and I sliced that steak) so she wouldn't choke on anything. I dare say she had a really really good time!
jeremy blows out the candles while kaweah stares at the meatballs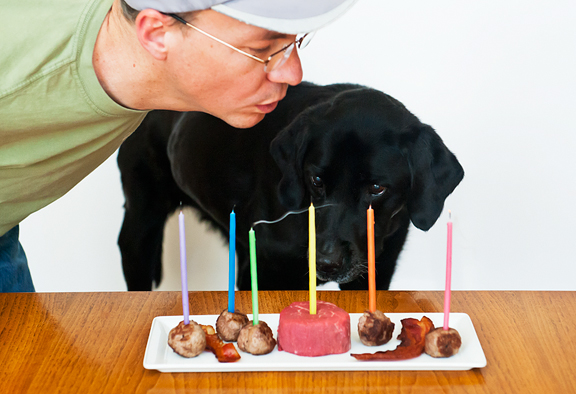 the tip of her tongue is sticking out in anticipation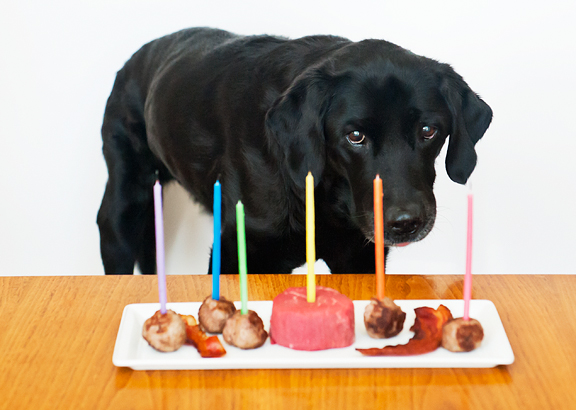 chomp!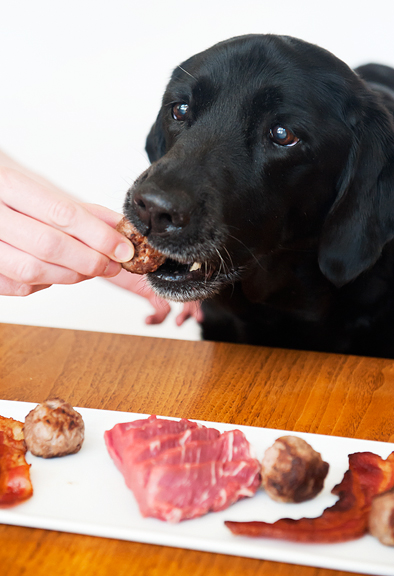 The rest of the weekend, we attended our friends' birthday party and then prepped for and hosted a dinner party for my parents for Father's Day. I know that I'm very lucky to have my parents here with me – even luckier that I can cook a special meal for them that they enjoy. But now that the weekend is over, I need to get back to simpler fare! I love the prep and great flavors of this shrimp and glass noodles dish.
shrimp, snow peas, vegetable oil, sichuan peppercorns, white pepper, salt, ginger, green onions, chili oil, soy sauce, sesame oil, glass noodles
grind the peppercorns
grate the ginger and slice the green onions
**Jump for more butter**