Sunday, March 16th, 2014

Recipe: korean barbecue pork lettuce wraps
Spring is just around the corner. In fact, I can see it from where I stand. The R-word is even in the forecast… RAIN. That kinda kills the snowpack, but then it is supposed to turn to snow. Whatever form of water falls from the sky, we have promised ourselves to enjoy this time – the end of winter. It's been such a lovely season that we thought it fitting to say farewell to winter from Crested Butte.

mount whetstone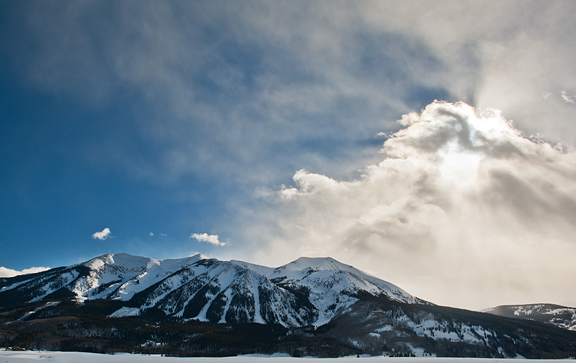 paradise divide and the slate river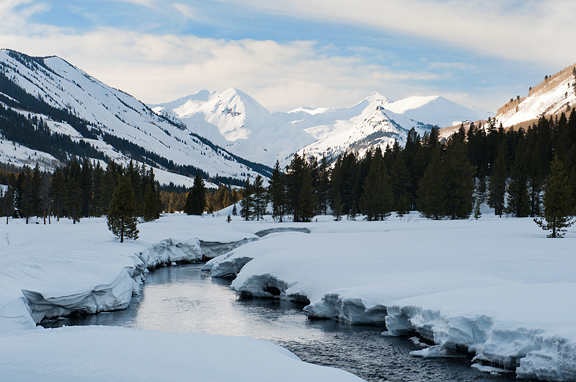 blowing snow on mount emmons at sunset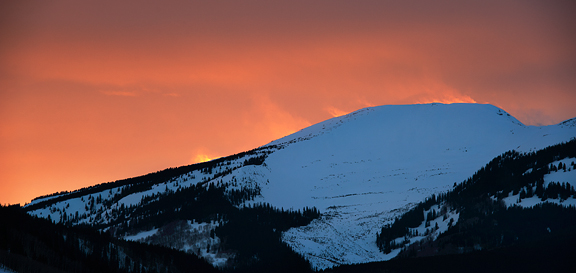 The last time I was about to leave the Front Range for Crested Butte, I had a grocery date with
Wendy
at the new HMart in Westminster. It's a Korean/Asian grocery store that is closer to me than its Aurora branch in southeast Denver. We wandered around checking out all of the products on offer, catching up on all manner of gossip and cooking and life stuff. As we passed into the meat department, a little Korean woman was grilling marinated pork samples. We each tried it and smiled at one another. Good stuff. The woman placed her hand on a stack of packaged marinated pork and said, "For sale!" Since I was leaving town soon, I declined. Walking toward the fish tanks, Wendy and I leaned into one another and whispered, "I could totally make that at home!" And so I eventually did.
pork shoulder, black pepper, sesame oil, soy sauce, pear, onion, green onions, garlic, ginger, sugar (not pictured: gochuchang)
chopping the pear
pear, onion, garlic, ginger
puréed
**Jump for more butter**