June 28th, 2021

Recipe: gluten-free chocolate chip cookies
June went from lovely to horrid and (thankfully) back to lovely. I'm sure we have several swings of the pendulum ahead, but right now I'm truly grateful for the current cool and rainy pattern that is sitting on our faces and keeping smoke from the wildfires at bay.

the pups love hiking season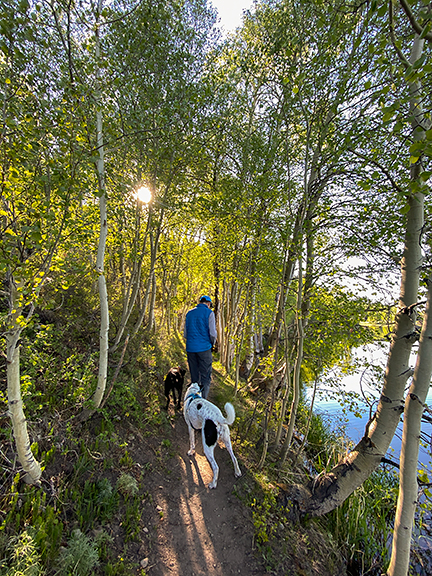 spring was late, but glorious nonetheless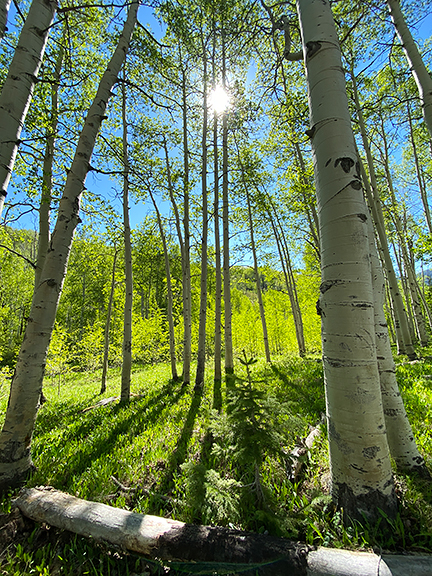 wildfire smoke from the west made for dramatic evenings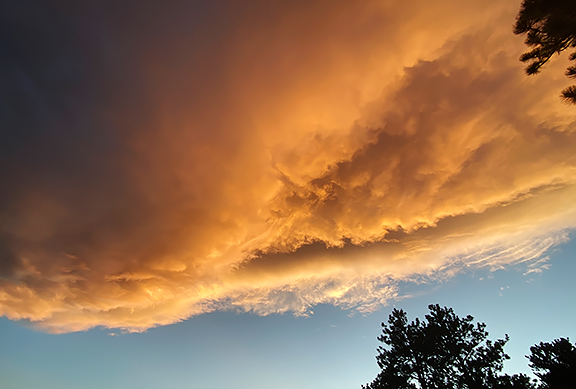 the heat wave melted yuki and everyone else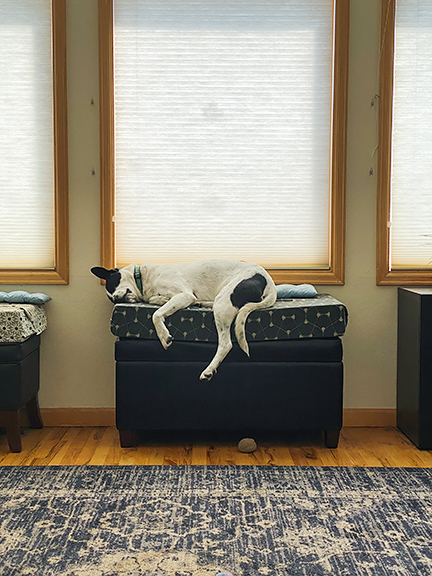 My cousin moved to Colorado during the pandemic, but we haven't had a chance to see one another since becoming fully vaccinated. However, two of my aunts (my mom's younger sisters) were visiting my cousin recently and we met up for a short hike in Boulder. I can only hope to be as physically and mentally fit as these lovely ladies in 20+ years!
mom's family has good genes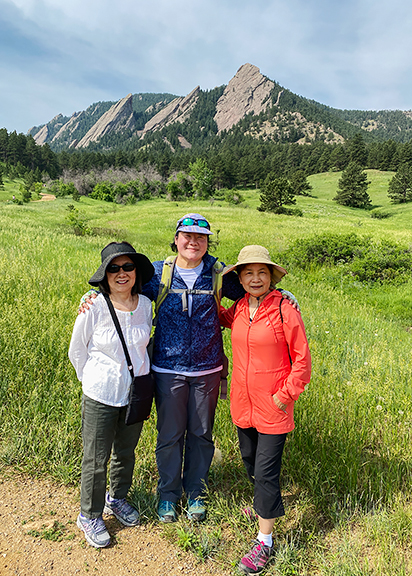 the wildflowers are having a good show this year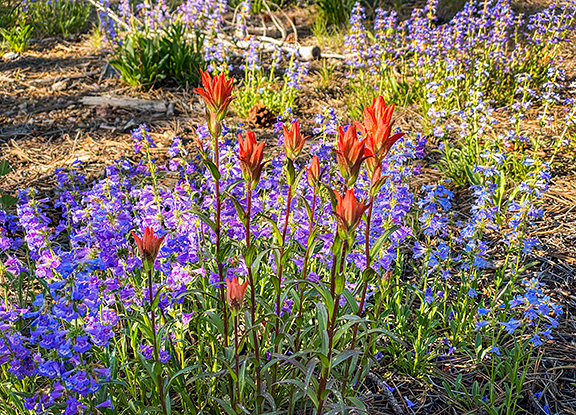 Originally, I was planning to post another recipe that wasn't gluten-free chocolate chip cookies, but our neighbors did us a favor a while back and I wanted to thank them with some cookies. Except a 2-week heat wave crushed our souls and I couldn't even *think* of baking. So when this cold front blew in from the north and brought our overnight temperatures into the 40s this weekend, I began testing these gluten-free cookies. My neighbor is gluten-free and I figured she was tired of the two or three recipes I kept sending over. Besides, it's always good to expand your repertoire of baked goods. Jeremy, my neighbor, her husband (who can eat gluten), Canyon Erin (celiac) and her husband (eats gluten) all gave the recipe the thumbs up. And my neighbor asked if it was on the blog. That's why you're not getting meatless meatballs today.
bittersweet chocolate, vanilla extract, almond flour, sugar, brown butter, light brown sugar, vanilla bean, egg, baking soda, flake sea salt, kosher salt
Recipe testing baked goods at elevation sucks, because it doesn't take much for things to go sideways at 8500 feet. The first rule of recipe testing is to try the recipe as is. Despite a few minor discrepancies between the volumes and weights (I follow weights), this one is pretty stable. I tweaked about with chilling the dough and cooking times and some other flavor enhancers, but all in all I feel this is a solid recipe with some of the best results in flavor and texture. Now, I do recommend chopping the chocolate over using chocolate chips. Even if you use chocolate chips, chop them up because the shards of chocolate mixed into the dough promote a creamier interior. And unsalted butter works just fine, but… use brown butter if you want it to be a little *extra*. If you make your own brown butter for this recipe, start with a half pound of unsalted butter which will yield enough brown butter for your needs. And let it cool to room temperature before using it.
start with 16 tablespoons of butter
melt it over medium heat and stir *constantly* until the milk solids turn golden (5-8 minutes)
immediately empty the brown butter into a bowl to cool before using
**Jump for more butter**