While Jeremy snoozed away this morning, I rolled up my sleeves and tackled Boca Negra once again. This time, I was armed with some high altitude adjustment tips. One more egg, 2 tbsp less butter, 1 tbsp more flour and double the water bath time. At least it came out of the cake pan as a solid and not a liquid!

this time i used valrhona dark 70% that i found in atlanta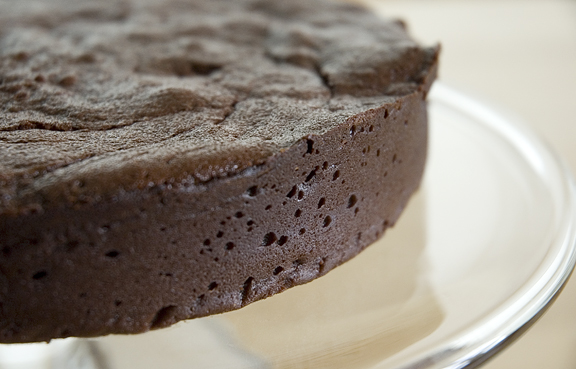 Beth, Nicole, and Andrew came up for dinner this evening. It was great fun chilling out with them. They are probably some of my closest pals in Boulder. We really enjoy the conversation and their company. So this was my excuse for making the Boca Negra which turned out great, except I'm still looking for a different texture. More dense, more rich, more chocolate… I don't even want to eat it, I just want to experiment and get the right texture. But, just in case the cake failed miserably, I had a backup plan (always have a plan B). I made crème brûlée. But this time I made it with my new TORCH! Those kitchen butane torches are complete crap (I like Ro's term – craptacular). It was a gift from my MIL, but they are weak and refill unreliably. So I picked up a real torch from the hardware store and I loooooooove it. I should start metal working to boot.
raspberries and high quality chocolate are a nice marriage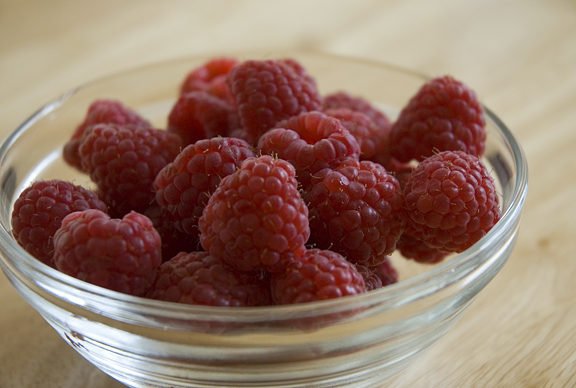 Laura will be thrilled to know that I made a batch of the infamous artichoke dip. The trick is – lots of garlic! For dinner we had grilled marinated flank steak, potatoes au gratin (made with gruyère, not that cheap cheese junk), wild greens salad with jicama, oranges, and toasted almonds, and grilled portabella mushrooms. Every now and again I need to cook a nice meal and entertain or else I start to feel aimless.