Ah, we finally got around to inviting Tom and Kellie over for dinner this coming week. Even though they live next door, we rarely bump into one another because 1) we all work real jobs 2) they go fishing in their spare time while we go hiking and 3) when they're indoors they are recording music while we're inside dorking out on computers.
So Tom will eat anything, and Kellie is flexitarian (eats fish and chicken). I'm brainstorming menu ideas…


appetizer: grilled coconut lime shrimp
main: grilled wild salmon with fresh dill and lemon
side: deadly mashers
side: edamame
side: wild greens salad with carrot-ginger dressing
dessert: chocolate-espresso crème brûlée

I made lasagne today with some of that awesome organic beef from Paidom Ranch. I like my lasagne loaded with vegetables too – so I mixed spinach with the ricotta, and added onions, mushrooms, and tomatoes to the beef and sauce, then layered sliced zucchini and mushrooms in between.
crunchy baked top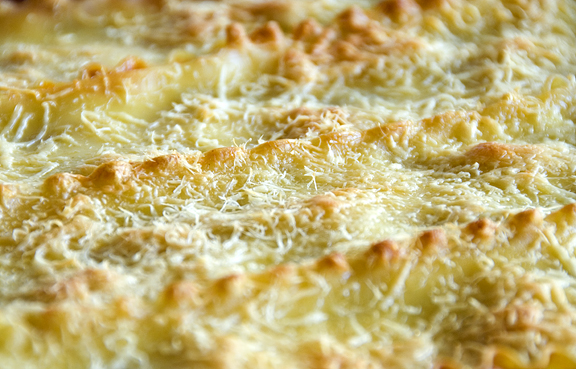 loaded lasagne