I made my red curry today. I was so excited about the broccoli, peanuts, potatoes, onions, and beef… But when it was done, I was done with it. I mean, I didn't want to eat it. This has also been a problem that has been plaguing me – disinterest in food! Augggh.

i added the flank steak last since i prefer it tender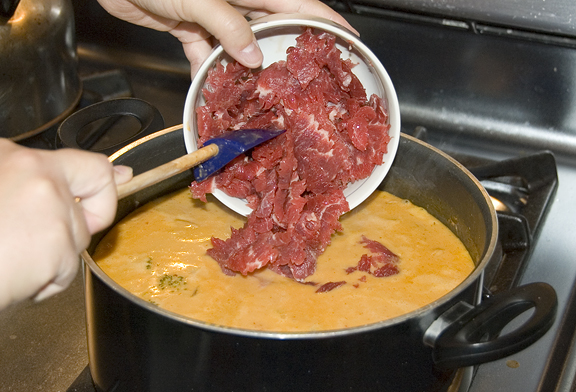 It's really full looking because this can of curry paste was pretty spicy – even for me. I added another can of coconut milk to take the edge off. It merely moved the edge back!