I'm in Sydney!
Jeremy's still back at the conference, doing good and geeky things. As for me, I am in Kell and Jerad's flat right now, enjoying the cooler though more moist air of Sydney compared to Alice. Just enough time for a quick rundown of the fun and food and friends.

dig the dual-level trains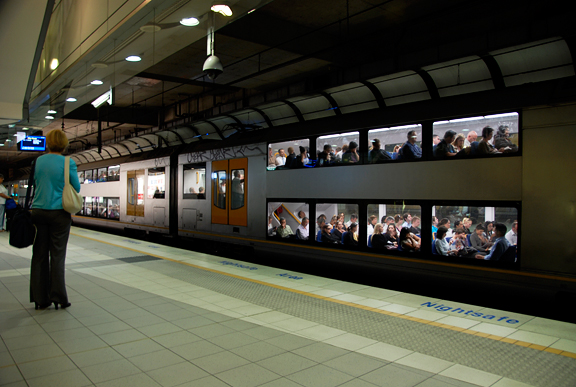 I arrived in Sydney yesterday afternoon and took the train to meet Kell at Central Station. That is, I rendez vous'd with Kell AND I met her in person for the first time! So strange to think of meeting her when I feel like she's been a dear friend for a year now. She told me earlier she had two surprises for me. The first was that Jerad was going to make dinner for us AT his restaurant (Manta) that evening! The second… well, you'll have to wait on the second. I'm not sure I can divulge that at the moment.
We dropped my crap off at their lovely flat in Redfern, and then went to the finger wharf where a string of lovely restaurants spilled out onto the dock and overlooked the water and the city.

arrival at an evening of fine dining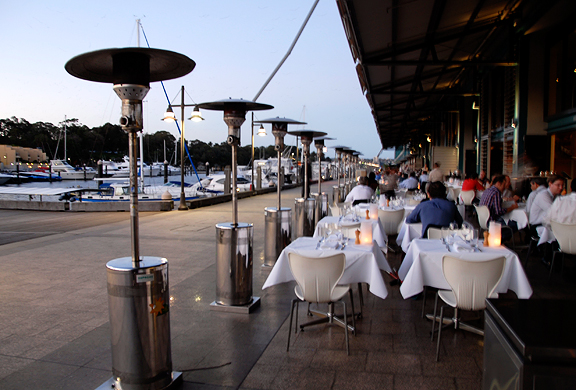 I wish Jerad could have joined us, but he was working like a madman AND preparing our very special and amazing meal. Such a sweetheart. At the same time, Kell and I were catching up on all sorts of conversations that email and an ocean just don't easily permit. It's like after running in the desert and gulping down water faster than you can physically take it – so thirsty to know what the other thinks, to marvel that Kell is so much like I had imagined, and still piecing together the voice and the mannerisms with the personality I've come to know. Enough of that – this is what Jerad created for us that evening:
scallop on sunchoke purée with sunchoke chips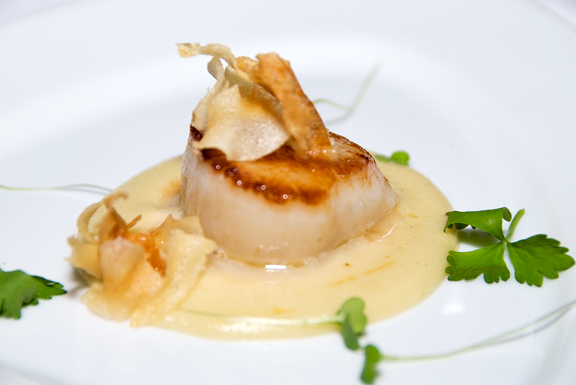 crab and corn soufflé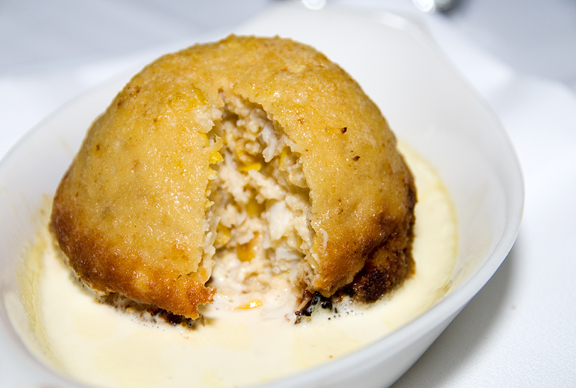 amazing prawns in a sauce i cannot even recall (other than it rocked our worlds)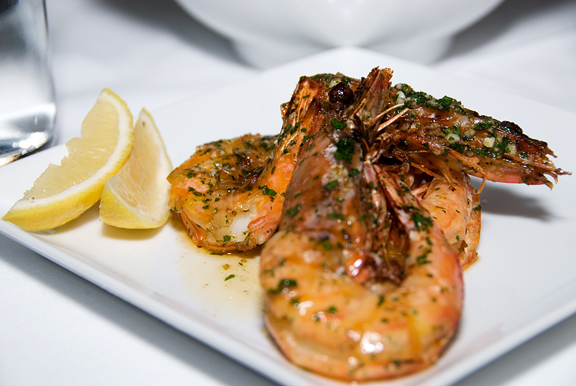 a slow cooked veal on saffron pasta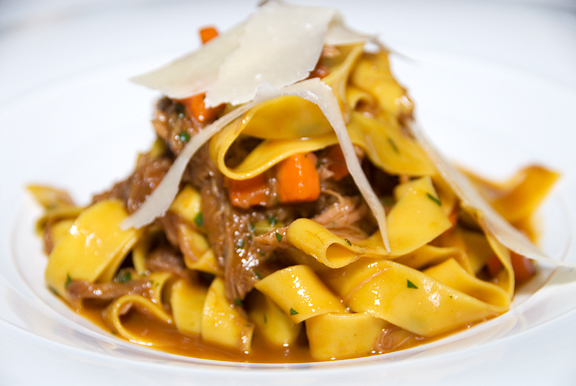 ocean trout with amazing mushrooms and baby zucchini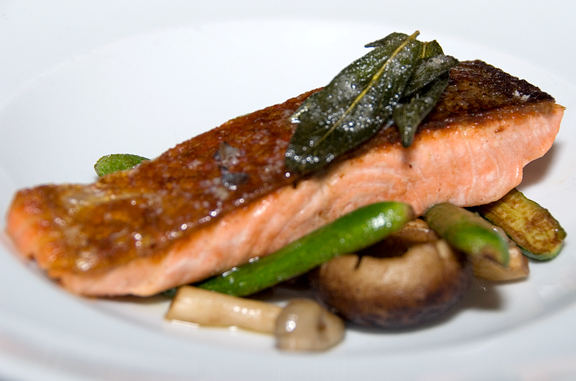 lime and grappa granita over honeydew – wow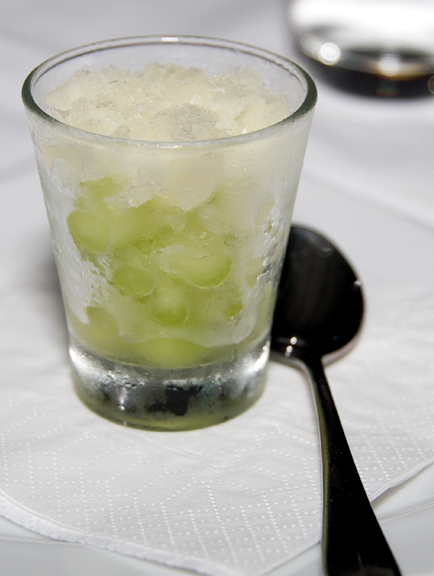 I didn't photograph the last dish (dessert of berry cake with sorbet – OMG!) because Kell and I were in Food Coma. It was superb, amazing, incredible. Such a treat. Jerad popped by a few times to see how things were. They're a great pair.
dear jerad and kell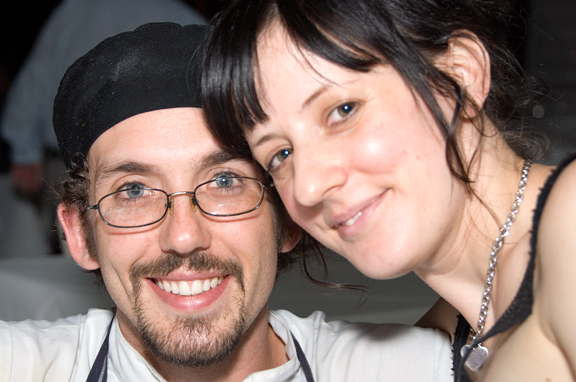 More tomorrow, I am wiped.