I felt like total crap this morning. Allergies strike again. I gave my health care provider a call and they put me on the line with a pharmacist who rattled off a list of 6 over the counter meds I could try to relieve my symptoms. I love that woman!
Down in Boulder I met with Beth and Nicole for lunch at Il Pastaio which was awesome. The food was great and we caught each other up before Beth had to get back to work – her last full day before going part-time.

beth and nic humor me before tucking into lunch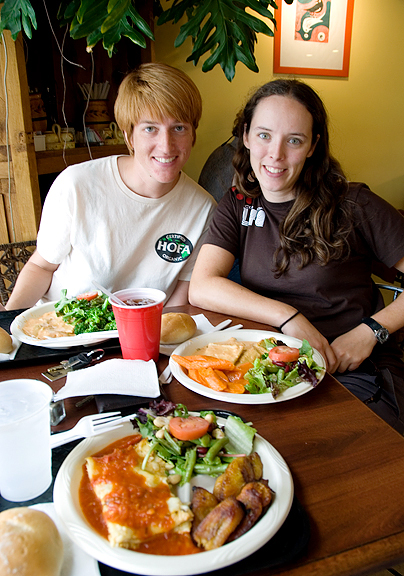 But the best surprise of the day was getting the nicest care package from Sam! She remembered that I liked lemony things so she sent an entire box full of them.
kaweah was very curious to see what sam sent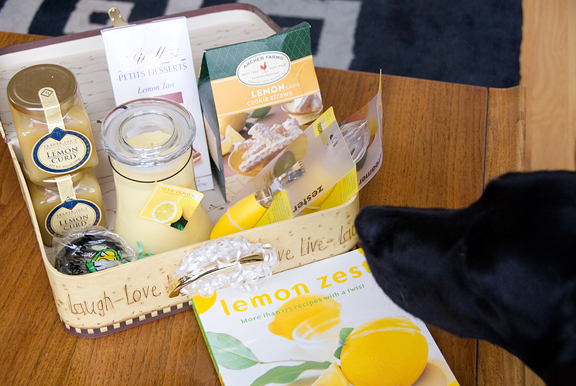 puckery goodness
Thanks Sam! What a sweetheart and such a cheery treat. My new antihistamine eye drops were also starting to work, so hurray for that and I'm feeling a lot less bitchy. My Darling, Jeremy got out our portable AC unit and set it up in our bedroom so I can sleep comfortably without letting all of the pollen in (they say 3-4 am is the worst time for pollen – actually, that's what some lady on a plane told me). Nice to know when things are in the crapper, that there are wonderful people in my life who make my life wonderful. I'm grateful for all of them.