My dear mate in Sydney sent me a package of Aussie goodies this past week. Kell is such a doll. When I was in Sydney in March, she and Jerad took me on a grand food tour of the city – as much as they could stuff into me in four days! While traveling in Oz, the goto cookie is the Tim Tam. Jeremy and I bought several sleeves while we wandered the Red Centre in the mind-altering heat. Sydney was a breezy welcome in contrast to Alice Springs. I must admit that while we travel New Zealand, I forgo the Tim Tam in favor of Chit Chats. I can't help it, I just like Chit Chats better. But Tim Tams scream Oz to me and you love it for the nostalgia as well as the sugar rush.

behold, ye tim tam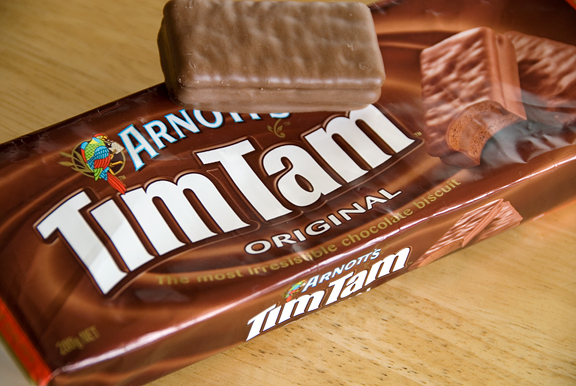 I learned about the Tim Tam Slam from the lovely Aussie members of the Daring Bakers. In case you have just happened upon the food blog scene, the Daring Bakers are the best bunch of friendly, talented, and creative bakers online or anywhere for that matter. A wonderful group. So what IS the Tim Tam Slam, you ask? It's quite simple and simply hilarious. You will need a Tim Tam (or two, three, four…) and a cuppa. Since I don't drink coffee, I asked Jeremy to be the guinea pig. He was more than willing. Bite off the opposite corners of the Tim Tam. Well, go ahead and eat a whole cookie first, then bite the corners off the second cookie.
try not to eat it all at once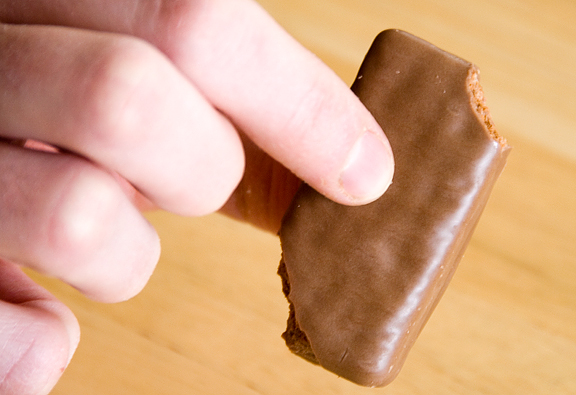 have the caffeine close at hand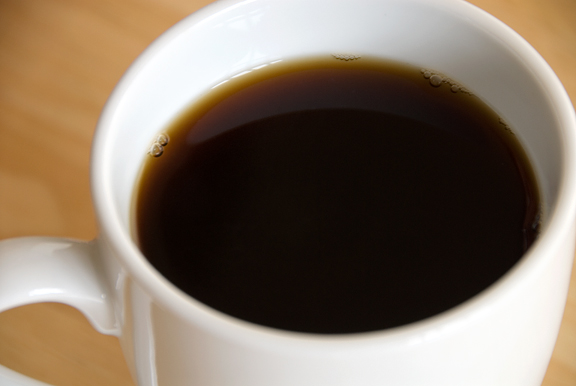 Bring your hot cup of coffee close in and place one bitten end in the coffee and suck the coffee up through the other end with your mouth.
good technique considering he's a yankee first timer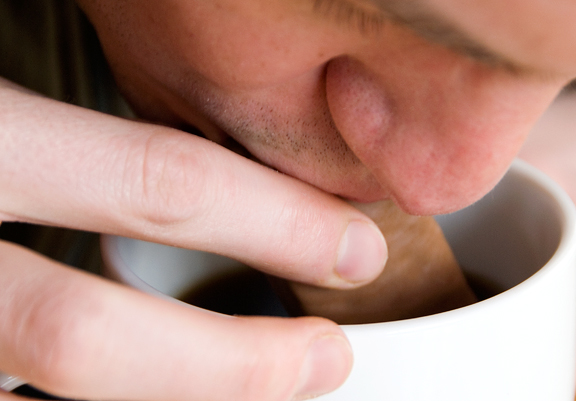 Jeremy reports that the cookie quickly becomes soggy and disintegrates within a few seconds. In that time, you will be able to get a trickle of coffee through, flavored with the delicious chocolatey-ness of the Tim Tam, before quickly shoveling the entire mess into your mouth for a moment of sheer bliss.
Thanks to Kell for the Tim Tam fix! Thanks to the Aussie DBer's for the Tim Tam Slam! No one should be allowed to have this much fun in a single morning.