I met with my buddy, Leyla, for lunch yesterday at The Kitchen in Boulder. Yup, same place I lost my panna cotta virginity. Leyla is a tele stud who jacked up her knee jumping into crazy chutes at Jackson Hole earlier this season – on ALPINE skis. Let this be a lesson to you all… stick with tele.

the tele betty and the x-ray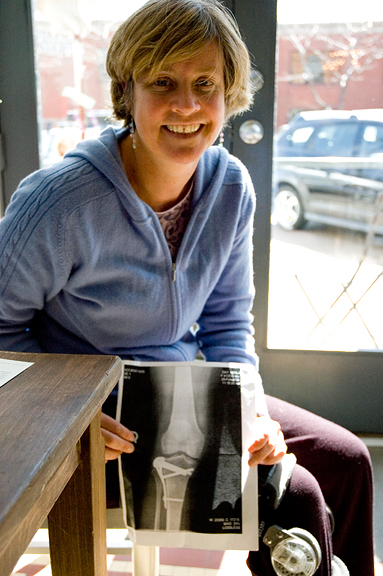 Those white stripes in the x-ray are the metal plates, pins, and screws they put into her knee. I hadn't seen Leyla in a couple of months since her accident. With my chemo and her knee, it was like our tele class was getting picked off one by one. Thankfully, no one else got whacked – just us two sickos. She greeted me with some lovely little gifts. Such a sweetheart.
chocolates and mini silicone molds!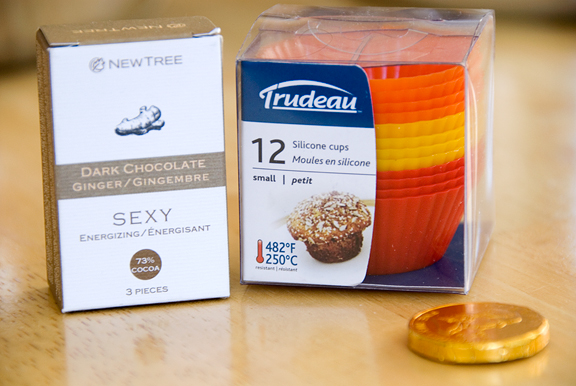 Lunch was fantastic as always. I am never disappointed with The Kitchen and the company was even better than the food.
chopped salad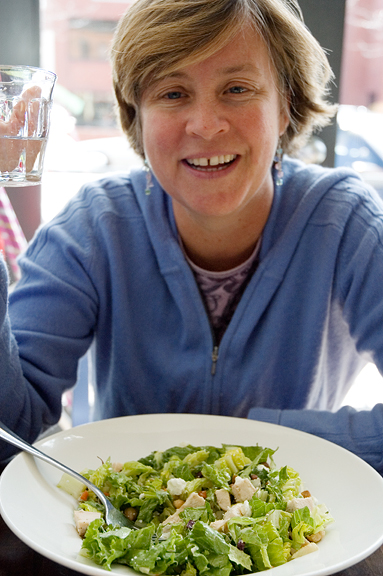 garlic fries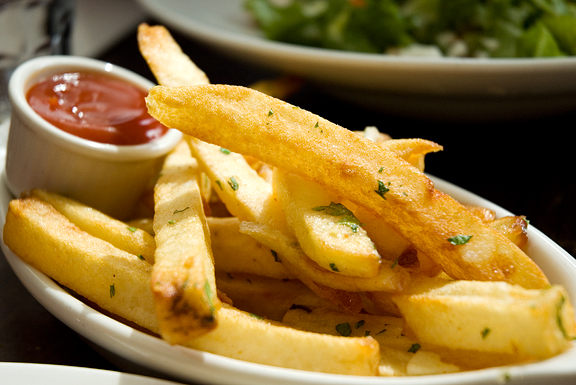 my pulled pork sandwich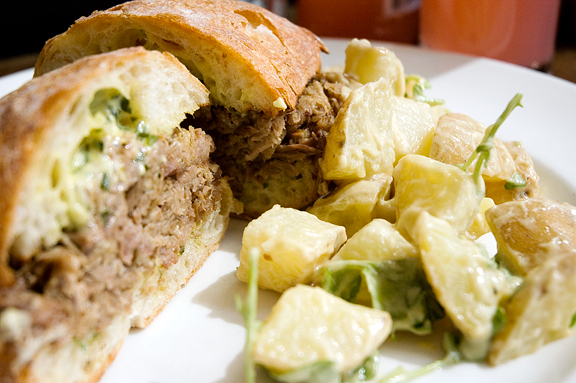 Normally, I could have put that sandwich away. The good news about not being able to stomach much food is that Jeremy got the other half when I picked him up later. He couldn't shut up about how awesome the sandwich was. Love The Kitchen.
toward the end of lunch i got to meet the kids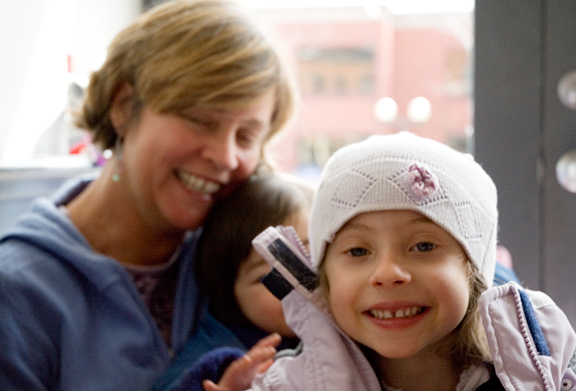 Oh, and before lunch I had some time to hit a little sale I had spied earlier and got my hot little hands on these pretty numbers:
all-clad, all mine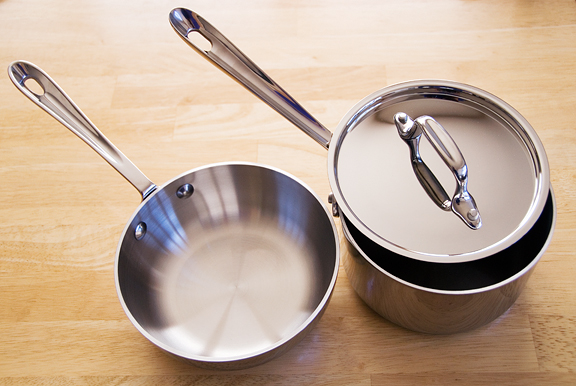 I'm feeling saucy now!