Recipe: chicken diablo sandwich
I feel like I'm in pole position, revving my engine, ready to bolt across the starting line. I began to sense a slight increase in energy this afternoon and endeavored to take a short 2-mile jaunt on one of our backyard hikes. The smells of pine forests and damp earth (the snow is melting out in earnest) trigger the urge to run for me. I like the soft feel of the pine litter under my feet as my eyes search for what is around the next turn. That's the beauty of trail running for me – I don't get bored. But my body wasn't ready for that today, so we hiked and had time to spy the very earliest of our local high-elevation wildflowers like the lavender-colored pasque, violet astragalus, and pretty white draba. I have a hard time running with my camera (unless I want to take out several ribs in the process), so it was just as well :)

who wants a treat?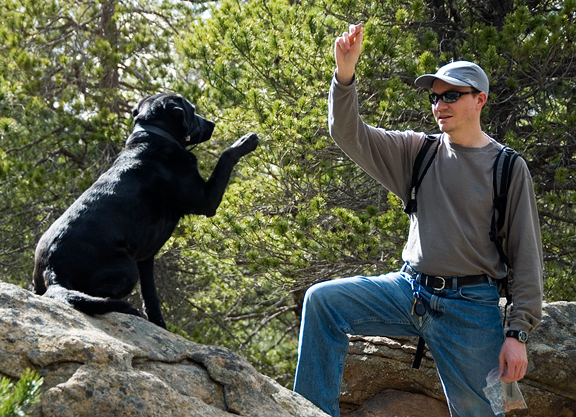 her favorite boulder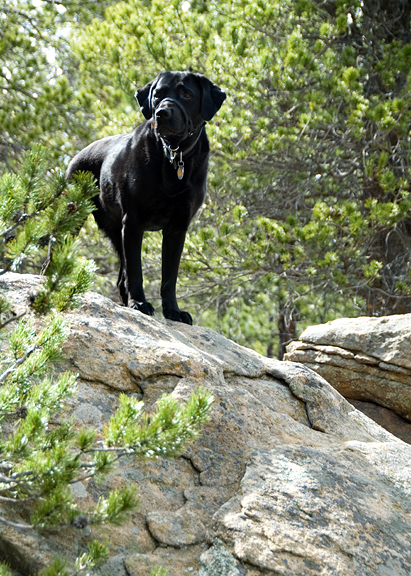 pasque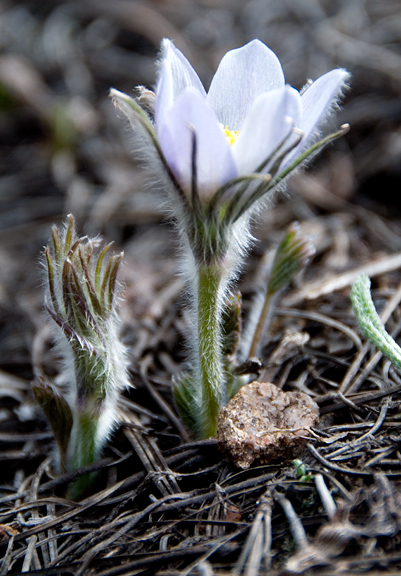 new growth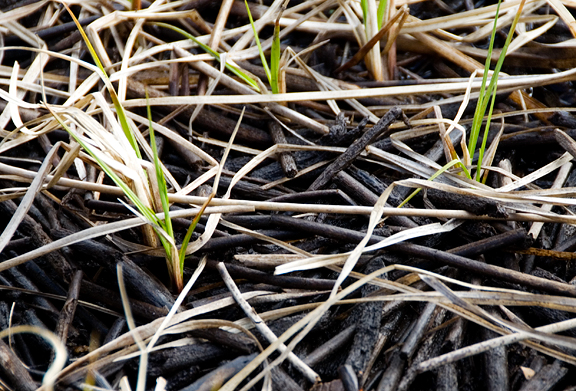 reeds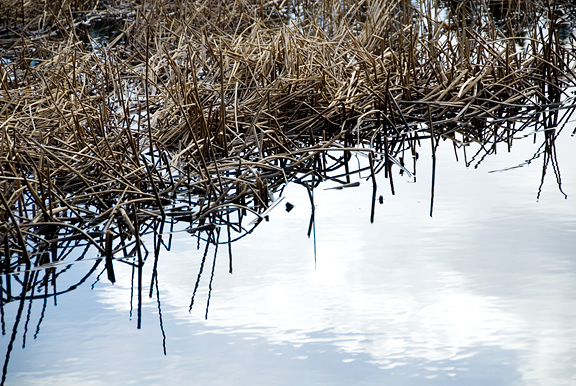 reflection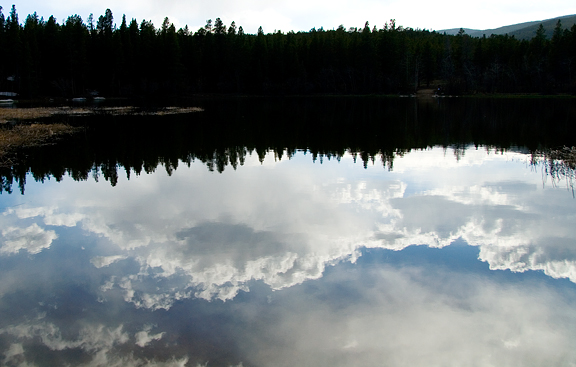 I just dug up another recipe from my photo archives that I hadn't blogged yet. Hard to call a sandwich a recipe because sandwiches are so free form and flexible. I tried to replicate a favorite from my grad school days. My girlfriend and I used to frequent a tiny hole-in-the-wall bakery in Collegetown, across the gorge from the geology department. I don't remember its name and it closed down only a couple of years after I had been there, but they served up
excellent
sandwiches. The best one: The Chicken Diablo.
bread, chicken, onions, guacamole, cheese, peppers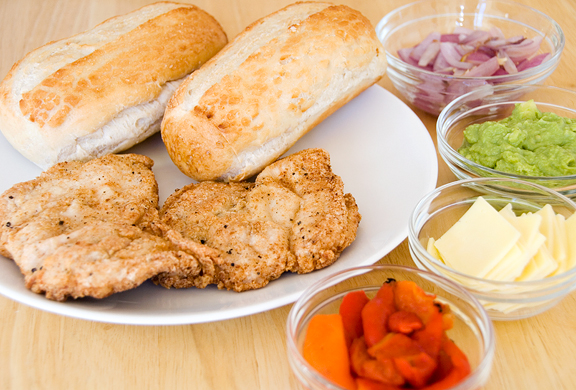 The sandwich I loved had chunks of juicy, grilled, marinated chicken breast on a roll with grilled onions, roasted peppers, jack cheese, guacamole, and perhaps salsa. I can't really remember if there was salsa on it or not – I think so. Then the whole business was set in a sandwich press and served hot. Deliciously hot.
my twist – fried breaded chicken breast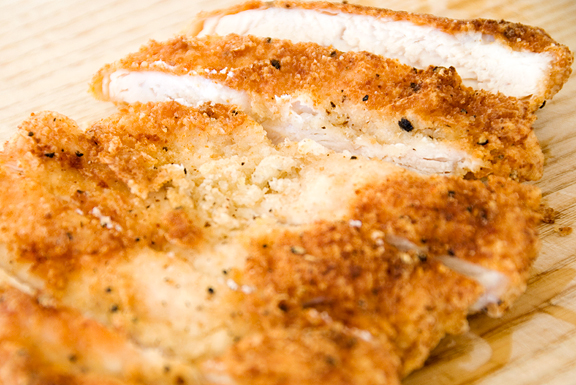 The marinade might have been lemon-based because the chicken had a nice tanginess to it. When I made these sandwiches, I decided to lightly bread and fry the chicken breasts because I didn't want to bother waiting to marinate. The bread was always that perfect crusty outside with the soft and fluffy inside. I found some decent crusty grinder rolls.
layering jack cheese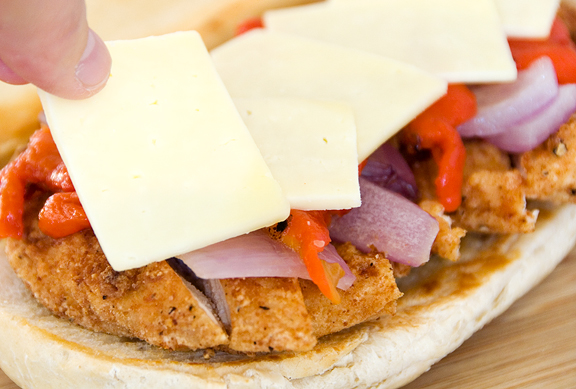 I melted the jack cheese by chucking the sandwiches in the oven for a few minutes. If I had a sandwich press, I would have done that instead.
top with guac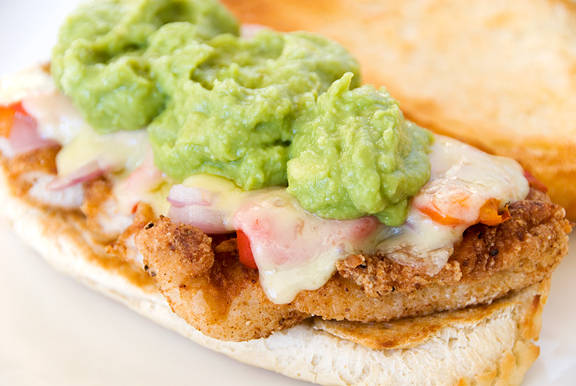 My worry about slapping salsa on top was that the sandwich would become an uncontrollable mess. What I found was that while the sandwich was wonderful in its own right, it wasn't quite the Chicken Diablo. It lacked the tang that I loved so much and I think that is in large part due to the chicken – which I probably should have marinated – and the salsa omission. So I'll have to try it again, properly. However, the combination of ingredients is definitely worth a try if you want a sandwich that satisfies.
the almost chicken diablo
Chicken Diablo Sandwich
[print recipe]
fresh sandwich rolls
grilled marinated chicken (try lemon juice, salt, pepper, oil, and maybe garlic)
roasted peppers
grilled red onions
guacamole
jack cheese
salsa
Layering chicken, onions, peppers, and cheese on one half of the bread. Melt the cheese by placing the sandwich (open) in the oven for a few minutes. Top with guacamole and salsa, then press the sandwich until the outside is crisp or if you don't have a press, serve as is.