Up by 4 am and out the door by 5 am.
Did you unplug x, y, and z?
Oh, did you finish the milk?
and you took the trash out?
…
I miss Kaweah already.
Miss Weah is having her own little vacay at the doggie hotel where she gets to run around and play with 20 other well-behaved pups. There are puppy cams online so that we can check on her from time to time. We noticed that she likes to follow the human staff around (probably to beg for treats) on occasion. Looks like she is having fun.
We landed at LAX yesterday morning after flying across the sprawling expanse that is the Los Angeles basin. There are a lot of people here.

a familiar sight right outside of lax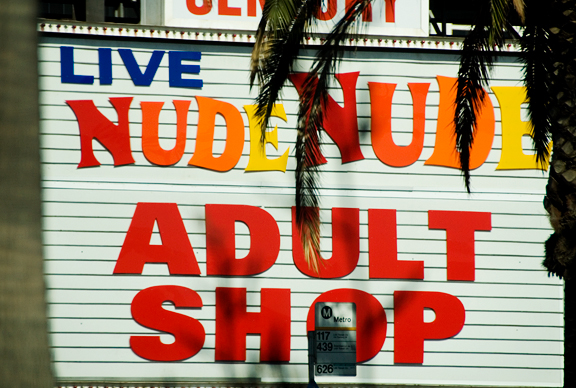 First Stop: So Cal
It's a love-hate relationship we have with Southern California because of the traffic, the smog, the throngs of people, the heat in August. But we also have dear friends here as well as favorite old haunts (eats and hikes). Our beloved Pasadena now boasts a Tiffany and Co.!?! Last year our big surprise was the Maserati dealership. But this also meant an easy stop off at the Apple Store for an iphone car charger (which thankfully works for both my old iphone and Jeremy's new 3G). I have a beef with the employees at the Apple Store. What a bunch of posers – and most of them nitwits. I like Apple products very much, but for crying out loud, hire some people with actual knowledge and skill.
As lunchtime rolled around, we drove to South Pasadena for sushi at Ai where a trusted old friend, Fumito, was serving up his magic and particularly interesting brand of charm.

one of my favorite orders from my favorite sushi chef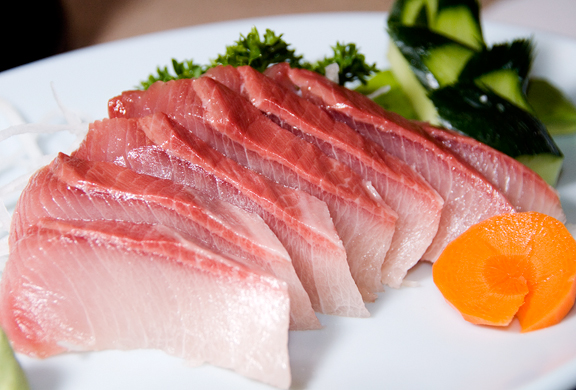 With a few hours free, we stopped by the Huntington Gardens. Whew, was it HOT. It was the roasting kind of heat that makes you feel like your eyes will pop out and your brain has melted. I remember why we decided not to settle in So Cal now… But the Huntington never disappoints for a couple of plant geeks like us. Jeremy even suggested walking into the Conservatory to view the enclosed tropical rain forests, the bogs, the cloud forests. Do you know where this is going? I just got more and more irate with each part of the building because it was not only HOT, it was HUMID. The plants were fascinating, but there came a point after 30 minutes when my curiosity was overridden by the desire to rip my skin off. Can you believe that when we stepped back outside under the searing hot sun, it felt
cooler
? But I really enjoyed it. No really, I did!
in the desert garden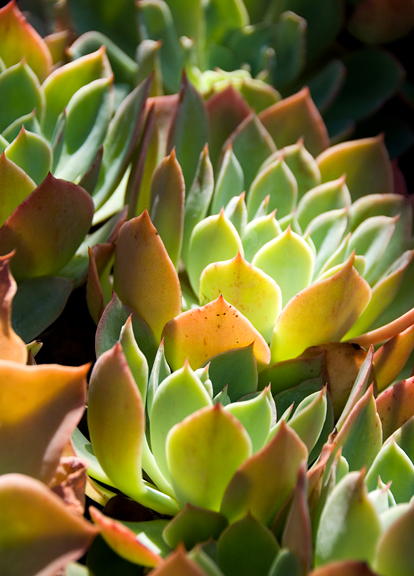 getting some nectar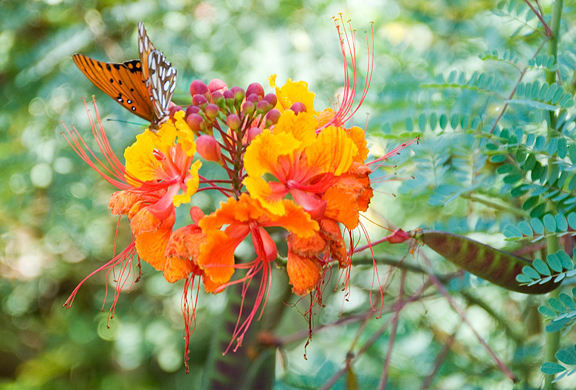 lots of hummingbirds hanging around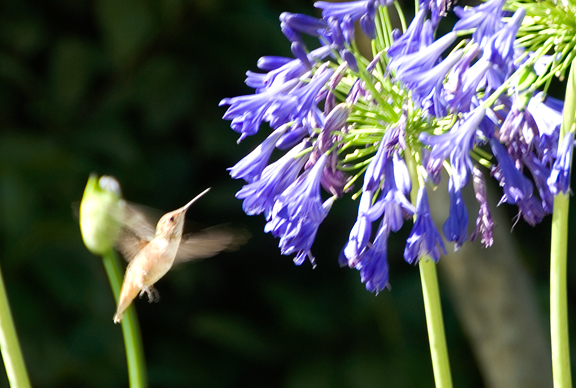 cooling off in the shade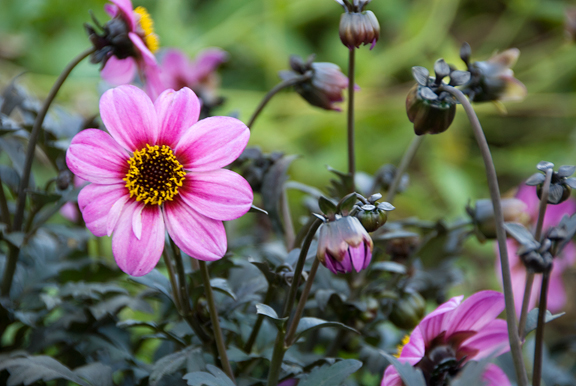 Dinner was spent visiting with one of my dear friends, Squid (my nickname for her). Squiddles turned 50 last week and they had a magnum of some fine champagne to celebrate! If I could look that good when I'm 50, I will be celebrating too.
looking fab at 50 with magnum of champagne and her daughter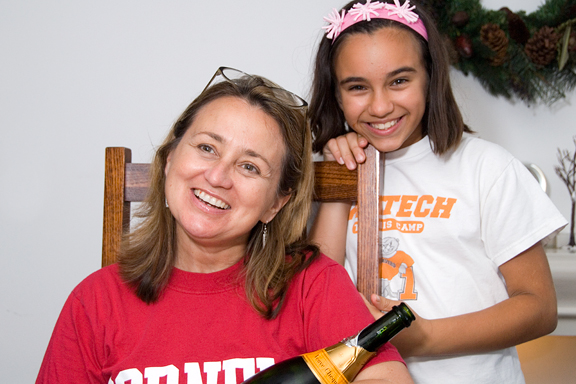 This morning, we did a quick hike up to Echo Mountain. The trailhead is right behind the house we used to rent (a gorgeous little place). We used to take Kaweah up this trail at least once a week. It's so different from our Colorado hikes – drier, scrubbier, busier. But I loved smelling the ceanothus, sage, eucalyptus, and other familiar plants. Feels like coming home even though home is now 1000 miles to the east and 7000 feet higher. I also couldn't help but delight in the diversity of people on the trail. That is one thing I really do cherish about this part of the country – the kaleidoscope of cultures, skin colors, languages.
a different trail from my colorado romps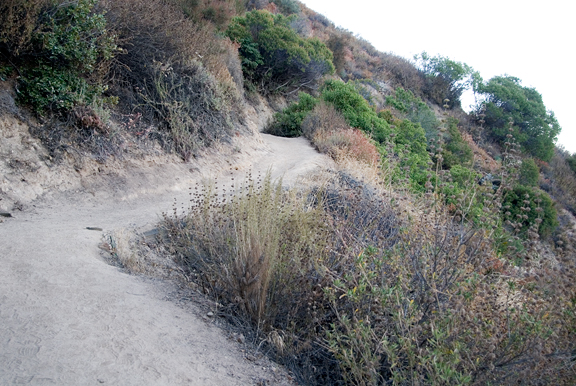 and a different view: the los angeles basin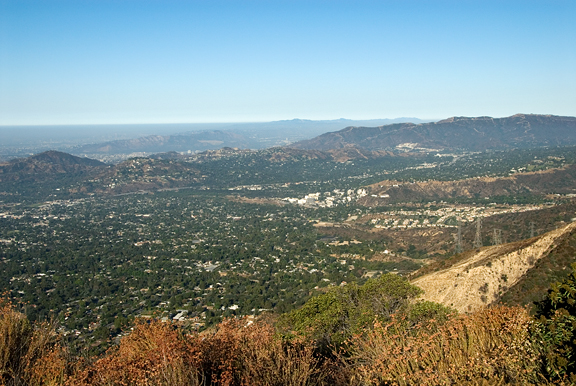 And we couldn't help but swing by the Pasadena Farmer's Market where we tortured ourselves over the gorgeous food we couldn't purchase. We did manage some Oxnard strawberries for Jeremy and a few choice peaches for myself.
bounties of produce at the pasadena farmer's market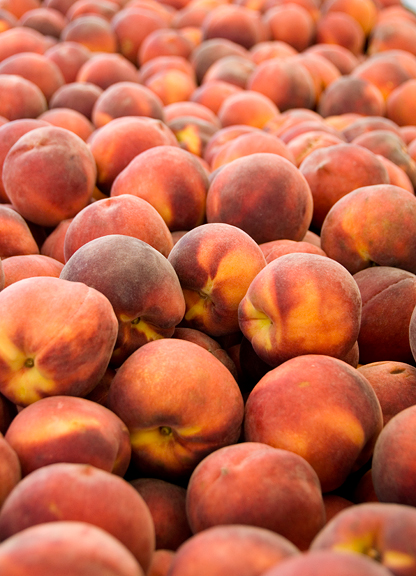 It's time now to skidaddle along to our next visit…