Recipe: sigara boregi
We saw off our fifth visitor in the past two weeks today. Hey, we planned the visits a while ago – no one figured I'd be having an appendectomy right around the arrival of the first visitor. Well, now that we have the house back to ourselves, we're relishing it. Actually I'm resting and Jeremy is catching up on work. My healing is slow going and I'm not caring a whole heck of a lot about blogging at the moment as there are other pressing things to worry about. Looks like September will be a slim month on Use Real Butter.

suzanne and kaweah on the deck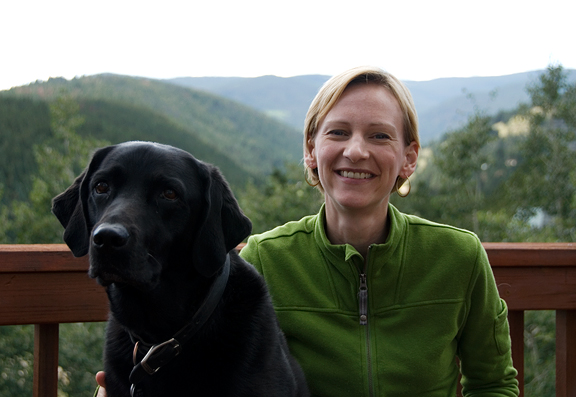 I've only picked the camera up again in the last couple of days. Our weather was rainy and cool over the weekend. And that meant I had one thing on the brain: snow in the mountains.
start my base, baby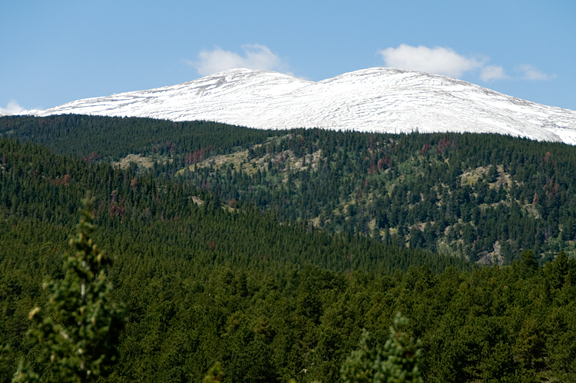 first signs of autumn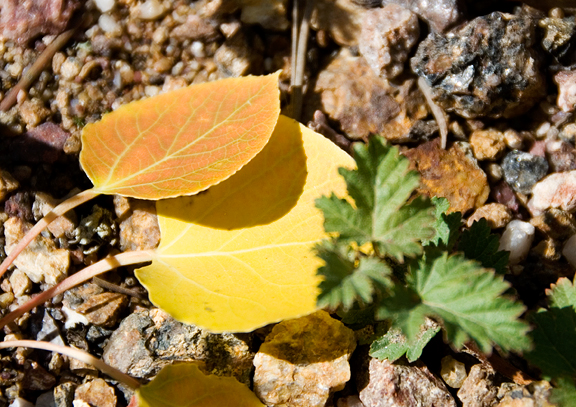 With the cooler weather, I thought a simple dinner of
gruyère fondue
would be a nice way to welcome Suzanne to our little mountain home in Colorado. I hadn't really cooked anything since my surgery. While my parents were here I just steered clear of the kitchen as they reigned over it for the duration of their stay. In addition to the fondue (which Jeremy wound up making because I ran out of energy – good on ya, love) I made a lovely little appetizer, Sigara Boregi.
parmesan and feta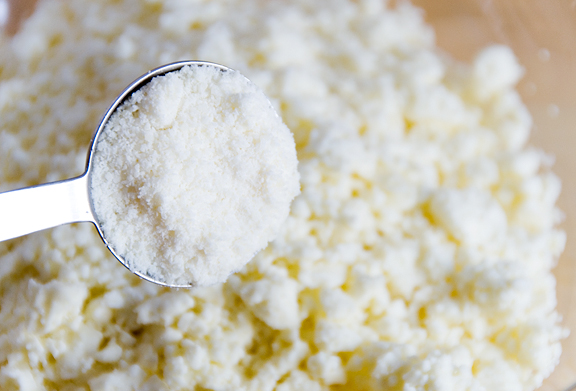 dill and parsley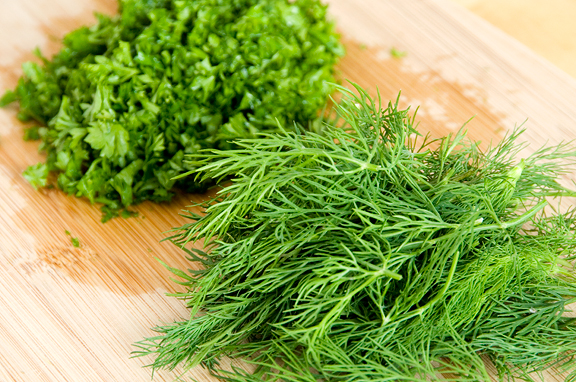 I got this recipe from a girlfriend of mine in graduate school. They are called Turkish Cigars and are awesome appetizers when the weather cools down. If you are comfortable working with phyllo dough, they come together in no time.
mix together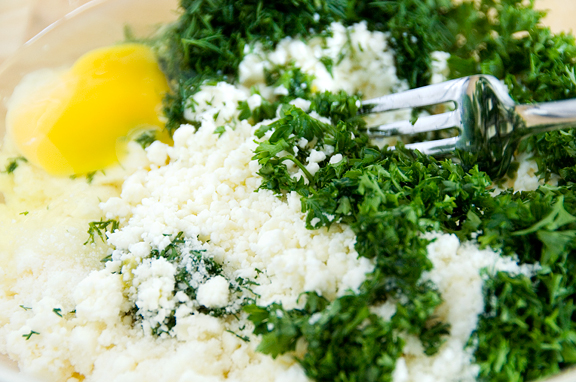 brush butter on half the sheet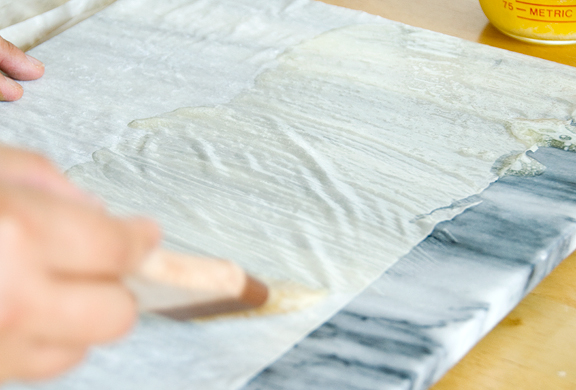 I can rarely find phyllo dough in full sheets anymore. Most of the ones I get from grocery stores are half sheets or some oddball shape that comes close to a half sheet. Although the recipe instructions say to fold a half sheet in half lengthwise, if the sheet seems a little "fat" to you, fold it in thirds. The cigars I made this time around were six inches long and I think four inches would have been better (it's an appetizer, not a baseball bat…).
roll up the filling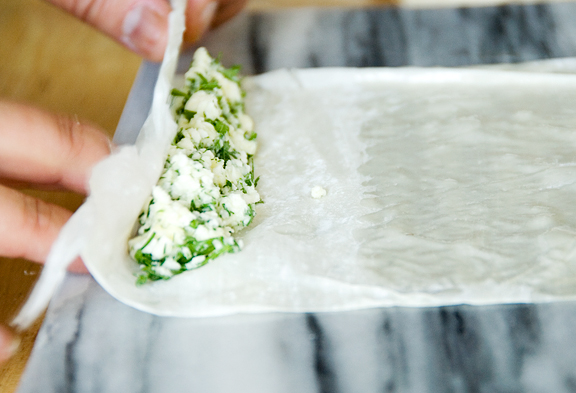 ready for baking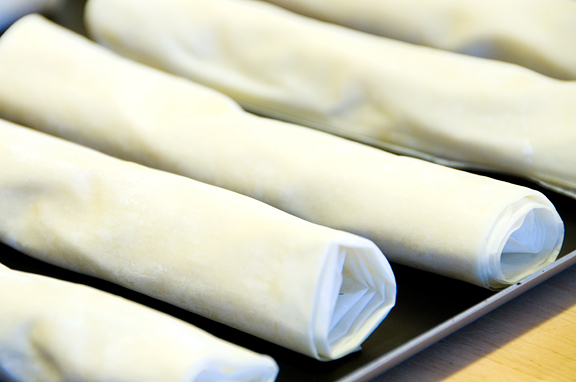 Before Suzanne flew out to see us, I asked her if she had any dietary restrictions. She said she is lactose intolerant. Me too. What I love about these appetizers is that they are cheesy, herby, creamy without any dairy that would send my insides into a tizzy. Love that feta. It kicked off a relaxing and fun weekend with Suzanne.
a nice appetizer
Sigara Boregi
[print recipe]
2 cups feta, crumbled
2 tbsps parmesan, grated
1 egg
salt
1 cup parsley, minced
1 cup dill, minced
1 lb. phyllo dough, thawed
1/2 cup butter, melted
Mix the feta, parmesan, egg, salt, parsley, and dill together. If working with full sheets, cut them in half. Place one sheet on a work surface and brush half of the sheet with butter. Fold the sheet over lengthwise so you have a long quarter sheet. Brush the top 4/5 of the folded sheet with butter. Place one tablespoon of filling on the bottom unbuttered fifth. Roll up in a loose cigar and place on baking sheet. Bake at 350°F degrees until golden brown for about 15 minutes. Serve hot.