Recipe: spiced apple cider
Alas, Alack. Today, the last day of summer, is near an end. Such a bummer, eh? Maybe for you… I think the majority of the people I know will name summer as their favorite season. Not this girl. No way. I'm sure most folks would peg me for a winter lover, but my favorite season is autumn. Honestly. Truly.

it has begun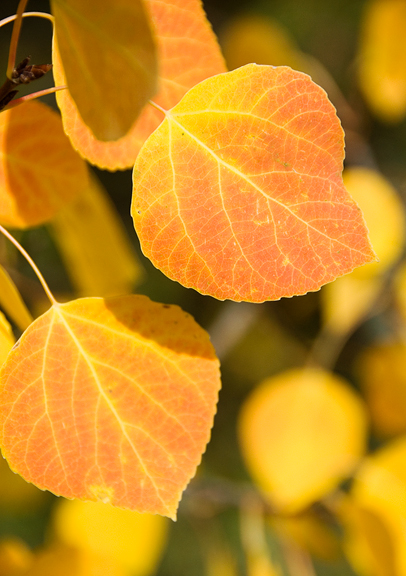 I quite enjoy all of the seasons, but autumn has always been my favorite. It's not just the fall colors, the cooler temperatures, and that softer light. It meant the start of the academic year, women's volleyball season, September birthdays, Halloween, apple picking, chili cook offs. Now it means switching to flannel sheets, getting in those final hikes before the big snow storms, tuning my tele skis, gearing up for the fall shoot (camera, not rifle), hearing elk bugle in the morning mist, Kaweah's thicker winter coat, more baking, dusting off the crock pot, watching Orion rising earlier and earlier in the East.
mingling of seasons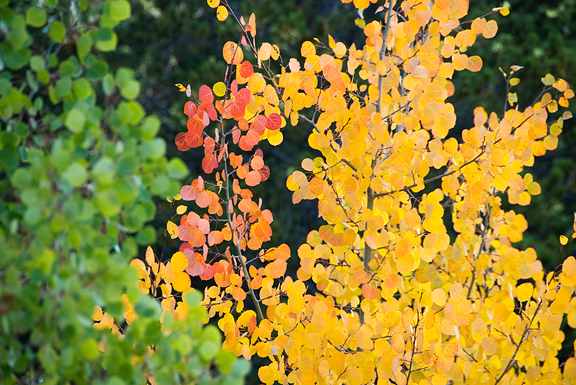 My strength has been returning to me each day, and each day I peer through our picture windows to see what the aspens are doing across the valley. Today, we set out for a reconnaissance of our local colors. It is still early, but they have arrived. Walking among the green and yellow stands, I am invigorated – thrilled to be alive and bathed in the golden light of the aspens. You can see more from the recon on the
photoblog
.
another gorgeous colorado day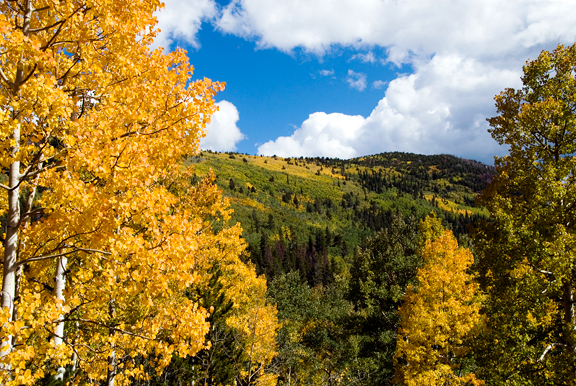 Nearly every day, at least once a day, Jeremy will put the kettle on and ask me, "Would you like a hot drink?" And nearly every day, I will reply, "No thanks." I generally don't drink hot drinks between March and December… it's just too… hot. But I will make exception for a few hot beverages – like spiced cider. I learned this recipe in 4-H when I was nine years old. It's simple and delightful. A perfect cup to greet guests with when they brave the cold and step into your house for a party or dinner. Also terrific for curling up with a mug, a book, a pup, and a warm quilt.
spice it up: orange slices, cloves, cinnamon sticks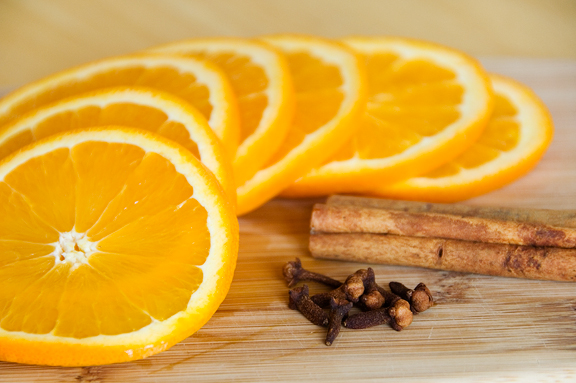 When I first learned to make this, we used apple juice from the store. That all changed in graduate school because the Cornell Orchards (heck, all of Ithaca) sold apple cider every fall. It gave the spiced cider a whole new flavor and texture.
pour in the cider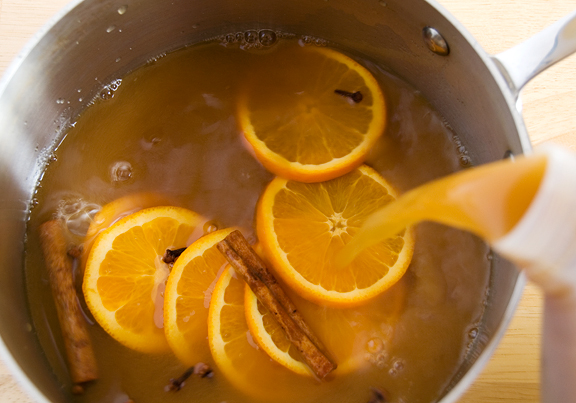 So while it may still be acting like summer for some of you, keep this easy recipe handy when it finally cools down. It is guaranteed to give you the warm fuzzies.
a taste of autumn
Spiced Apple Cider
[print recipe]
6 cups apple juice or apple cider
1 juice orange, washed and sliced
2 sticks cinnamon, broken
6-7 cloves, whole
Bring apple juice, orange slices, cinnamon sticks, and cloves to a boil. Simmer for 5 minutes and serve hot.