Thanks to all of you who wrote in to share your inspirations in the kitchen! Jeremy, dog, and I went for a hike Sunday morning to scope out some gorgeous cross country ski trails for WHEN THE SNOW GETS HERE.

a pleasant walking trail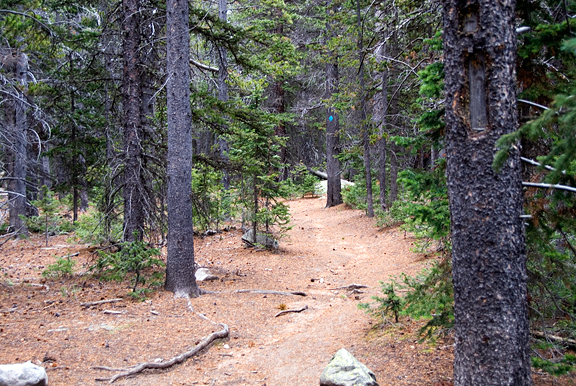 After the hike, I closed the comments at 216 entries (anyone who commented more than once had their comments compiled into one entry). Jeremy used his trusty python random number generator to give me 5 numbers: 62 – Mollie, 71 – Wentong, 87 – Nicole, 96 – Andrea, 137 – Linh. We then set up five dog kibbles in the great room with a corresponding number while Kaweah was detained in the office. At first I was worried that she'd make a beeline for the most visually obvious but…
my worries were unfounded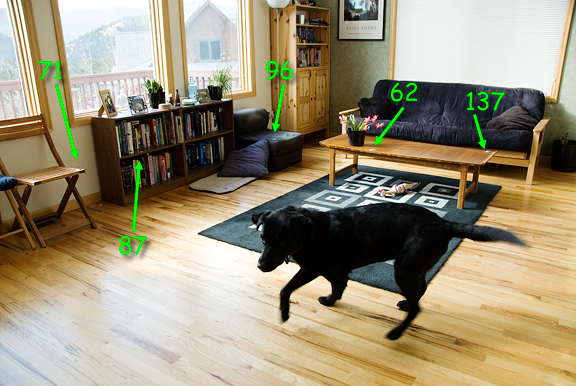 Kaweah came running out into the room, then ran into the kitchen to check her food dish. We watched as she wandered around the kitchen a couple of times, then the dining area until I said, "Go find your treat!" and pointed toward the great room. Our dog is of simple brain. Clearly she wasn't guided by sight because she passed over each treat twice. Scent wasn't helping much either, as she sniffed past them all. After five minutes, Jeremy and I just sat down and watched, laughing. She paused and sat in front of me a few times as if to say, "Gimme it." I shooed her away and told her to go find the treat. Eventually, she did find them:
Andrea (96) wins a subscription to fine cooking!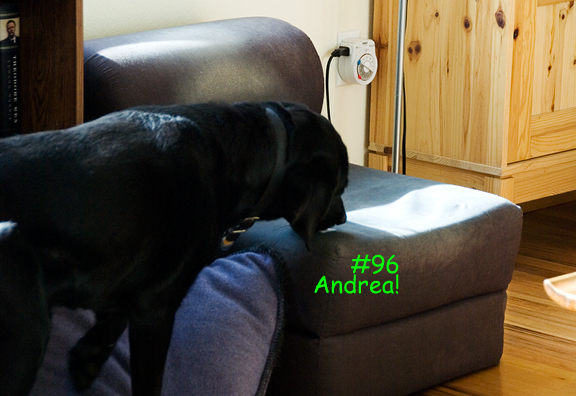 …and so does Nicole (87)!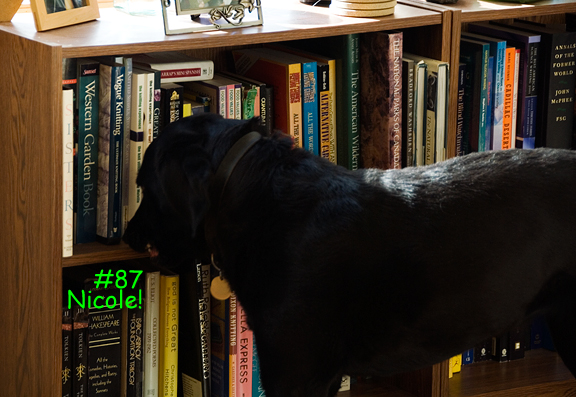 Congratulations to Andrea and Nicole! I will email you both to get your mailing addresses and send in the orders for your gift subscriptions as soon as I hear back from you. Thanks again to all who participated. I just got my January 2009 issue of Fine Cooking in the mail (it still weirds me out, how they send them months early, but whatever…) and it's gorgeous! So even if you aren't Andrea or Nicole, I still suggest grabbing a copy to see how you like FC. It's my favorite: pretty pictures and all.
I'm off to pick up our new wheels!