Recipe: house dressing
I hope everyone had a good weekend. We went for a little road trip to New Mexico, the Land of Enchantment. I used to half-snort at New Mexico whenever we visited because I didn't think much of Albuquerque. I mean, it's a fine place, but it didn't stir any deep emotions within me other than the fact that my dear Jeremy is a native son of the town. I always called it Dirt City because I grew up in verdant, lush Virginia. I have now lived in the American West for a total of 13+ years and I love it here.
Perhaps my time in the West has helped me to appreciate New Mexico more? Let's face it, Colorado is *easy* to fall in love with (at least the western half of the state…), I think New Mexico had to grow on me. Or maybe I just like northern New Mexico and still don't care much for Albuquerque. Yes, I think it is the latter.
We drove our two cars across the state border, heading south down the San Luis Valley (a high alpine valley atop the Rio Grande Rift) and from the lonely two-lane road, I watched the sun set to my right over the Colorado Plateau. As it dropped behind the mountains, the clouds and sky exploded in a palette of colors that changed and deepened over the next two hours. To my left, I witnessed equally dramatic colors splashed across sky, the Sangre de Cristos, and the valleys and plains. This was New Mexico as I had never witnessed her before – big sky, endless landscapes, achingly beautiful colors. I understood at last what they meant by Land of Enchantment as stars and Venus began to sparkle at me from a velvety purple-blue dusk.
The purpose of our trip was three-fold: 1) deliver the Acura to Jeremy's brother 2) visit with my aunt and her family and 3) raid the Trader Joes in Santa Fe. We managed all three plus a little bit of exploring. While my aunt is an amazing cook and stuffed us with her fantastic dinners, she also has great taste in good places to eat.

let's have lunch at counter culture in santa fe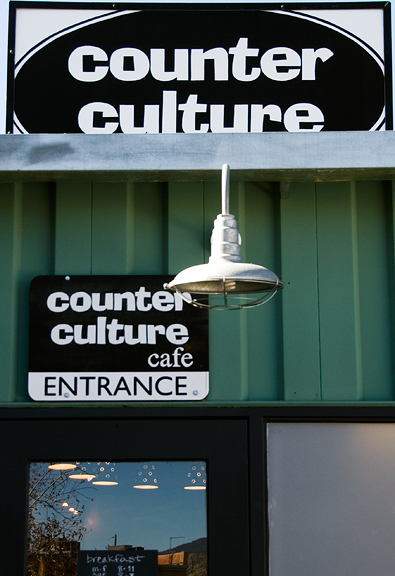 what to choose…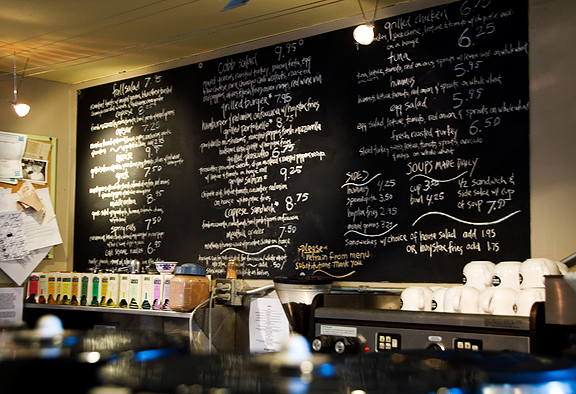 My aunt has a knack for restaurants be they hoity toity, funky and fun, or just plain dives that serve up excellent food. She has been taking me to restaurants since I was a kid and has never once steered me wrong. The woman knows her stuff. I just regret that our visit wasn't long enough that we could load ourselves with some local New Mexican fare (although my aunt did give me two bags of roasted green chiles!). There was too much to do including my noodling about Santa Fe gathering some special knick knacks for a few very special people.
my mediterranean salad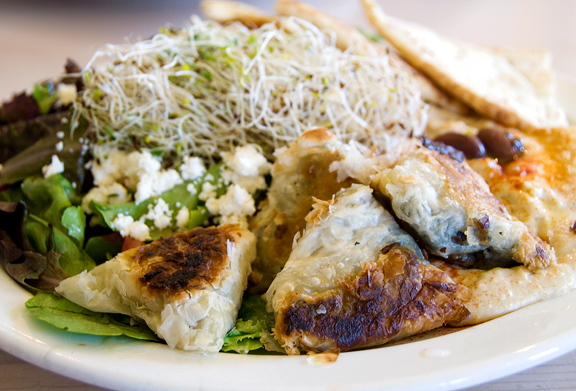 jeremy had the meatball grinder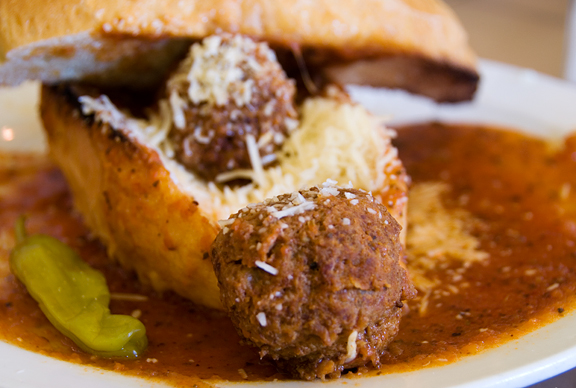 We got acquainted with my aunt's family's new puppy, Dante. Their old girl, Eska, was a very serious and loyal German Shepherd – a good and smart dog. She passed away in May. Dante is decidedly NOT Eska as he is ridiculously cute and dopey. The cats have made it abundantly clear that they are the boss of him.
new puppy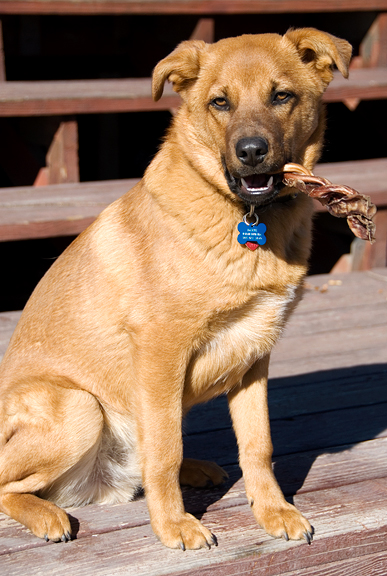 trinity likes to go for hikes with the family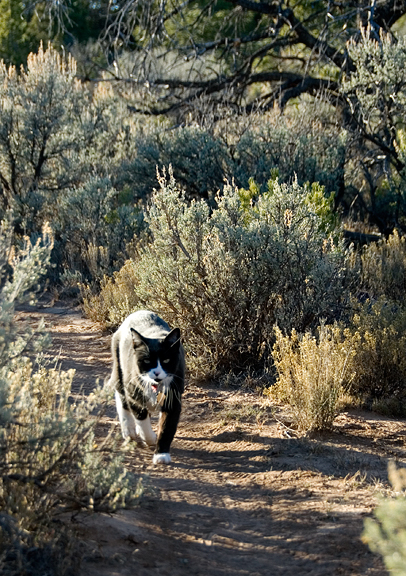 We hit the road this morning as Jeremy had an ass ton (that's metric) of work to do and we needed to retrieve our retriever from Camp Crazy. Roo makes road trips way more fun…
sandwich secreto
I am unable to make up a good segue here, so I'll just jump in head first. My favorite sandwich of all time comes from the Williamsburg Cheese Shop in Colonial Williamsburg. In high school, I took math and science classes at the College of William and Mary which meant I got one of those coveted parking passes to drive to school. It also meant I could swing by the Cheese Shop to grab a sandwich on my way back to the high school when I was feeling indulgent. It's a simple sandwich: roast beef with muenster cheese on French bread. Jeremy calls it roast beast and monster. Now, you get your choice of mayonnaise, mustard, or house dressing on your sandwich and I am here to tell you that you'd be a FOOL to not order it with house dressing.

an attempt to replicate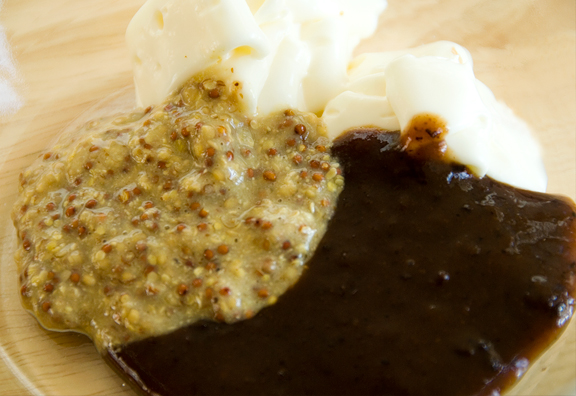 mayonnaise, dijon, steak sauce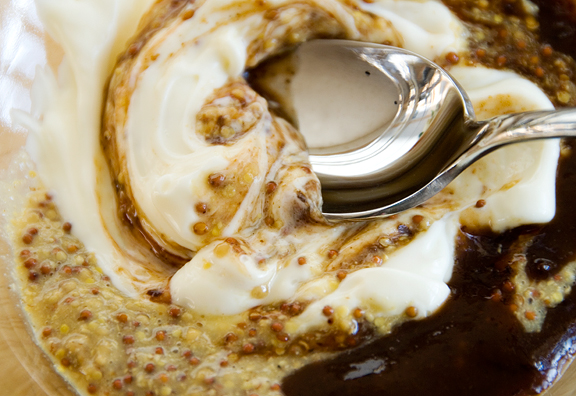 The house dressing at the Cheese Shop is so popular that people order bread ends and house to dip bread ends into the dressing. They don't give out the recipe for the dressing, but a friend of mine and I have been fiddling with it over the past several years and others have their guesses too. I have a combination that is good enough to satisfy me all the way out here in Colorado until I go home to visit…
need some diagonal slices of crusty french bread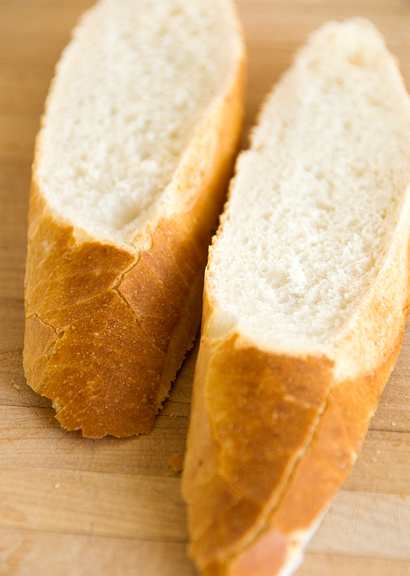 layer thin-sliced muenster and roast beef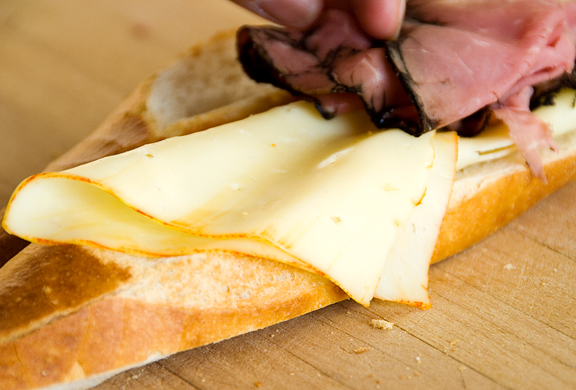 There are just three ingredients, but the proportions are unknown. You should tweak it to your liking. Of course, you don't have to make it a roast beef and muenster sandwich at all. The house dressing tastes great on turkey, ham, corned beef, cheddar, provolone, swiss…
just make sure you include the house dressing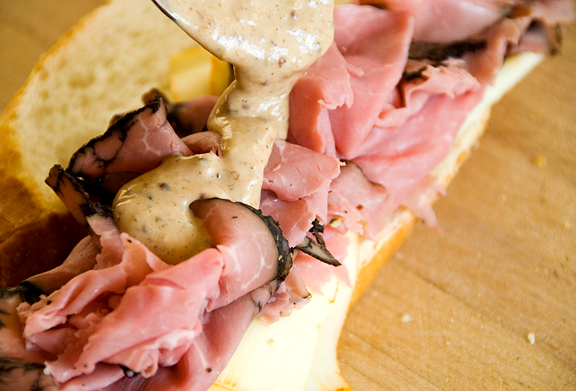 best.sandwich.evar
House Dressing
[print recipe]
in an attempt to replicate the amazing Williamsburg Cheese Shop house dressing
3 parts mayonnaise
2 parts Boar's Head mustard
2 parts London House steak sauce
Mix together. Spread on sandwich.
Note: If you can't find these brands, then a dijon mustard and a steak sauce that contains Worcestershire sauce can be substituted.