I finally sat down this morning to think about what we're having on Thanksgiving Day.
I have no idea.
Ideally, there will be a lot of snow and we will spend the day skiing and be so wiped out that sushi will be the dinner of choice. Or any seafood for that matter – cooks fast and delish (in the case of sushi, doesn't cook at all).
But so far it's not looking so good for snow (shakes fist at La Niña), which gets me thinking about roasting a bird, a beast, or some such critter.

what to make?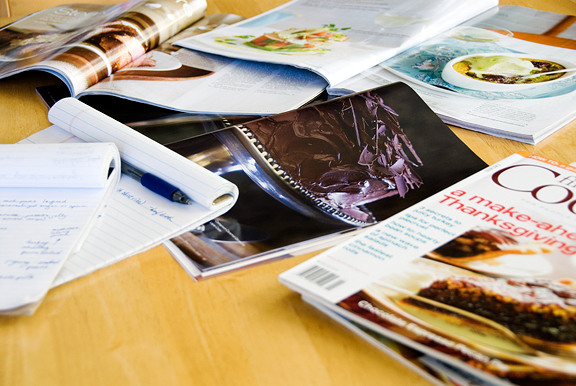 We don't mind traditional. We also love to buck tradition. Part of me likes the idea of cooking all day and part of me would rather backpack and nosh on turkey jerky and instant mashed potatoes in sub-freezing temperatures.
Decisions. Decisions.
What are you planning? (If family drama is one of the unintended dishes on your menu, I promise I won't tell them).