Recipe: cheater flan
This was supposed to be my week of relaxation. By relaxation, I mean getting shit done on my todo novel (it is no longer a list). But Mr. Tooth isn't having any of that and we went in for a root canal today. It's not all Tooth's fault because I hadn't seen Leyla in months and then there are things going on tomorrow and tentative things going on Friday with tons of medical appointments sprinkled in between for good measure and then I land face first on the weekend wondering where the hell my week went?

my week went straight into a roiling mass of hell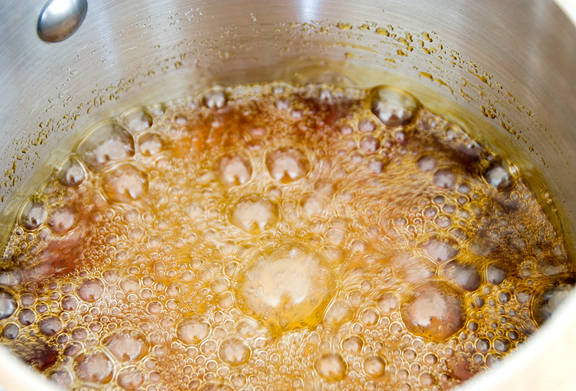 I used to have a fear of making caramelized sugar. Then I mastered it – at sea level. Then I moved to nose-bleed Colorado and bricked about 4 batches of caramelized sugar before I learned that a little acid (cream of tartar or lemon juice) helps to
reduce the cussing
stabilize the sugar. Caramelized sugar is great for many things, but my favorite way to have it is in flan.
pour dangerous caramelized sugar and coat the ramekin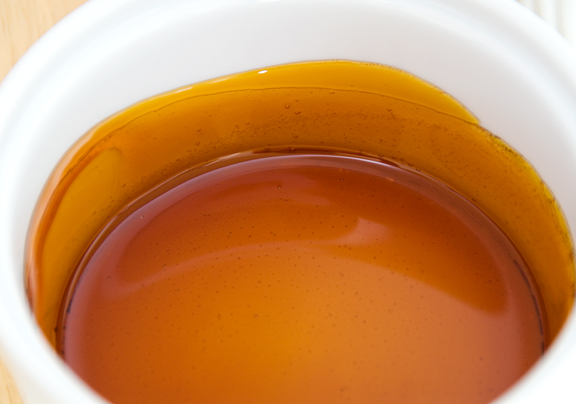 The flan recipe I have was snarfed from a professor in graduate school. It's easy. It's straightforward. When I began baking seriously, I realized it is a cheater recipe of sorts. But I still like it.
extract instead of bean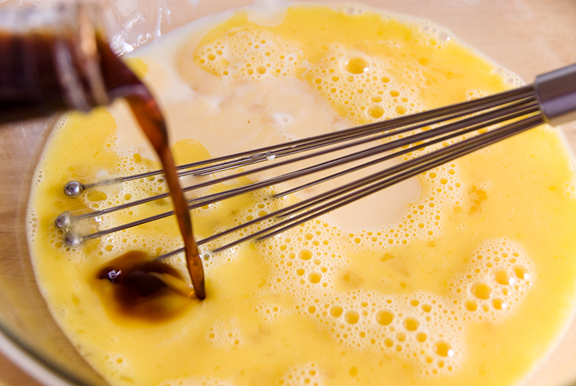 Typically, I make one giant flan. These days, the beauty of the single serving means easier storage in the refrigerator and easier distribution to friends and neighbors.
straining the mixture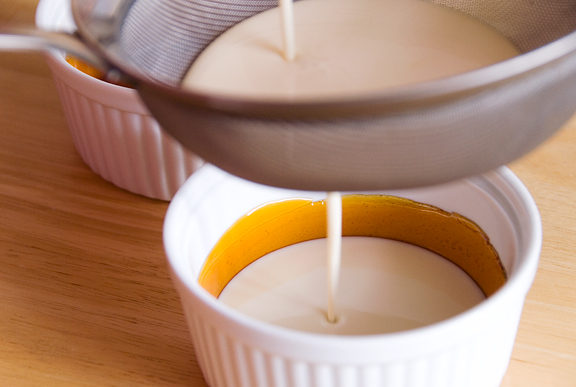 My roasting pan serves double duty and does a great job as hot water bath for all manner of desserts. Did I mention that I picked up an organic turkey?
ready for the hot water bath (turkey not pictured)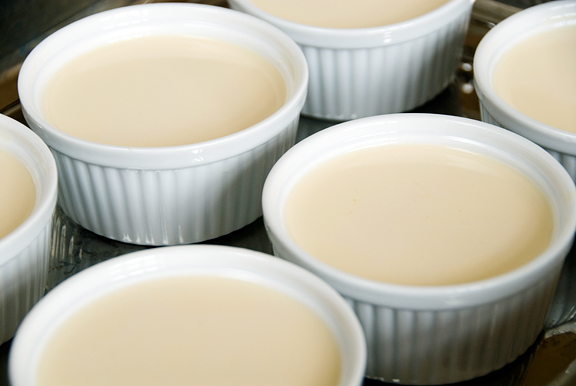 When the flans are done, I let them cool for a few hours and then place them in the refrigerator for several more hours.
chillin'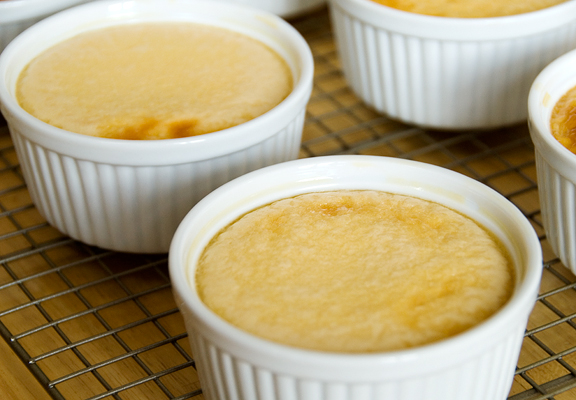 The release is always the maddening part for me as it sometimes comes out less than perfect. Jeremy asked why I don't just serve it in the ramekin and I told him that was stupid. I unmolded three of the flans before I got a good one to shoot.
lovely, creamy, dreamy
Cheater Flan
[print recipe]
1 cup sugar
1/4 cup water
1/4 tsp cream of tartar (optional)
1 can (14 oz.) sweetened condensed milk
2 tsps vanilla
3 cups milk
3 eggs
Dissolve the sugar and cream of tartar in the water, stirring over low heat in a saucepan. Increase the heat to medium high. DO NOT STIR. Allow the mixture to boil until caramel color begins to appear – usually 5 minutes or so. When sugar is a deep caramel color, remove from heat and pour into a 9-inch round baking pan or quickly pour into 6 small ramekins and carefully swirl the caramel around to coat the sides. Set the pan(s) aside. Meanwhile whisk eggs in a large bowl. Then mix in vanilla and sweetened condensed milk. Stir in the milk. Strain custard into the pan or ramekins. Set the pan or ramekins in a water bath up to 1/2 or 3/4 of their height in an oven at 400°F. Bake the 9-inch for 50 minutes or until a knife inserted comes out clean. Bake the ramekins for about 35 minutes or until a knife inserted comes out clean. Cool the flan until room temperature (a couple of hours) and then refrigerate for 12 hours. Loosen the sides of the flan with a knife. Invert the pan or ramekin onto a plate and let the flan release.