Recipe: cucumber shrimp rolls
My dearest Barbara,
We've never met. But we are friends. I checked Google Maps and they say you are a 13,804-mile trip from my house in Colorado. But you really aren't so far from me.
Did you know that while my house sits at 8500 feet above sea-level and you live on the waterfront, I still look up to you?
In Google's directions to your place, I have three segments of kayaking several thousand miles across the Pacific Ocean. And every stroke would be worth it.

spring clover in california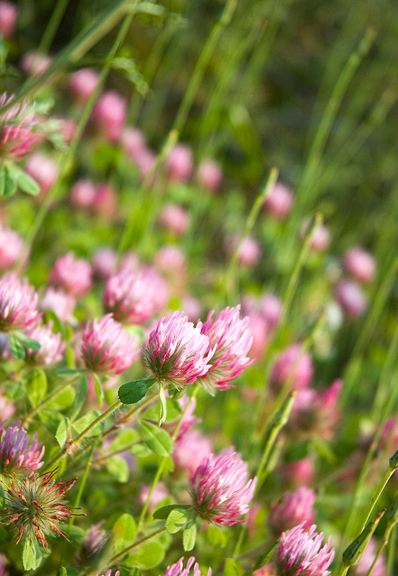 I want very badly to tell people that it is food which brought us together… yet the reality is that cancer is what brought us together. Still, cancer only introduced us. It is your strength of character, sense of humor, grace, kindness, and wisdom that I love. Even though you prefer the beach and I prefer the mountains, we share a strong desire to be outside no matter what chemotherapy, radiation, and surgery throw at us… because we choose to live life and not just to merely live.

cone flowers in seattle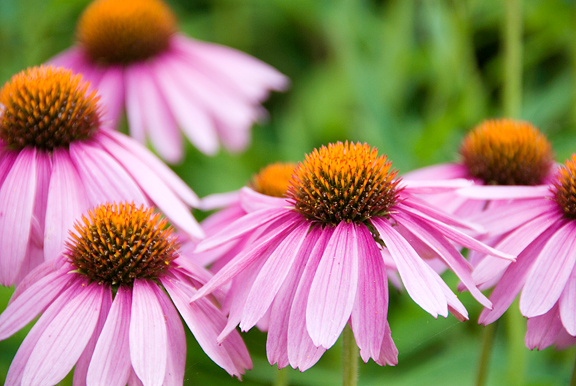 Barbara, you possess a dignity that is hard to find in other people. It is one of the many things I treasure about you. Cancer has given me plenty to think about this past year. You verbalized something that I had yet to put into words when we first began writing to one another:
you have to be the strong one
. It is true. While cancer goes sneaking through our bodies, there are some others who can't cope with our diagnoses. As we suffer infection after side-effect after infection after side-effect, we are the ones who must comfort them while stifling our own alarm at our bodies' poisonings. That is so messed up. Your attitude resonates with my own:
realistic, but optimistic
and
[I] make the most of every day
. Words to live by, cancer or not.
dahlias in victoria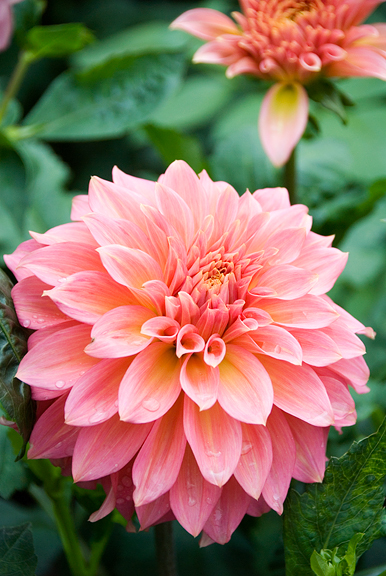 My dear friend, you
are
the strong one. While I have no patience for the idiocy that buzzes about us like a cloud of annoying moquitoes (*because* we have cancer), you tolerate the impositions and take the time to try and educate the people I have written off. Strong, indeed. You are my hero. Just remember that there are those of us who love you so very much and we are here for you. There are those of us who will gently take the tiller from your hand, offer you a flute of Good French Champagne, and invite you to sit back as we sail these rough seas to the other side of these treatments. You have Bryan and your boys, but you also have us. You are not alone in this. Never alone.
lily in california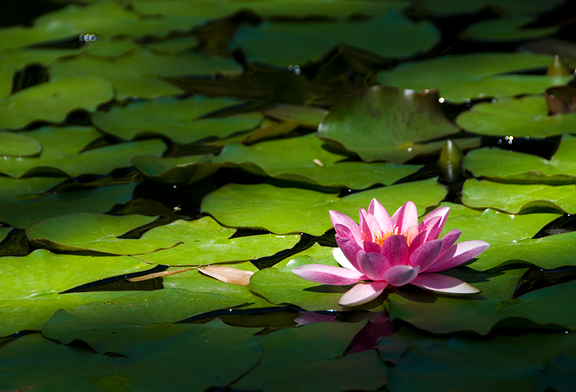 Here is my virtual hug to you. I give Good Hugs. As I walk toward you, my arms are open wide and my smile makes my eyes squint. I wrap my arms around you gently, but firmly and squeeze you tight, pressing your back with my open palms and tilting my head against yours. I hold on for a few seconds and I might let a few tears go. There is energy and love that comes from my heart and is transferred to you through my hug.
sunset over colorado
Well sweetie, let's see what I came up with in the kitchen for you. I thought about flavors and colors and things I could eat and still taste during chemo… Shall we invite the others?

xxoo,

Jen

This weekend is
Barbara's
weekend. Barbara is the heart and soul of
Winos and Foodies
. She is also the host of the
LiveSTRONG: a Taste of Yellow
event. Barbara is one of the classiest people in the food blogging world and I am honored to call her my friend. She recently began more chemo – 6 months of it. When
Bron
and
Ilva
sent an email last week, asking if several of us would be interested in a virtual group hug for Barbara, there was no way I was going to pass that up.
let's slice some english cucumber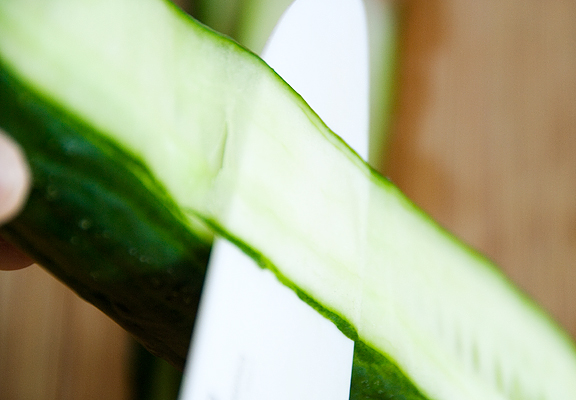 …and creamy avocado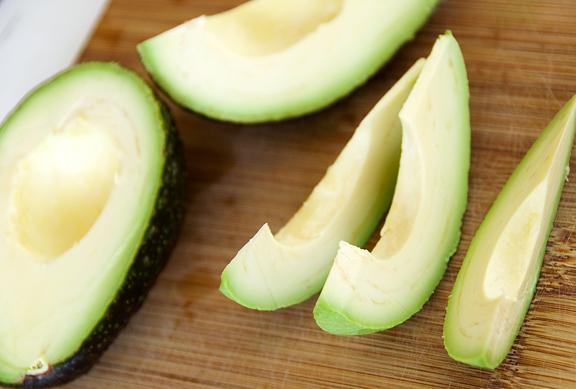 One of the more disappointing aspects of chemotherapy is the loss or alteration of taste – especially for a foodie. It's bad enough when you physically cannot eat because your body rejects the food or it is too painful to eat. I remember that I couldn't taste salt or sour for the first two weeks of each chemo round. Food was so dreadfully dull and sugar had no depth to it. So I really cherished my final week before the next infusion. Because the immune system is shot to hell during chemo, I had to keep away from fresh fruits and vegetables that couldn't be peeled.
supreme the grapefruit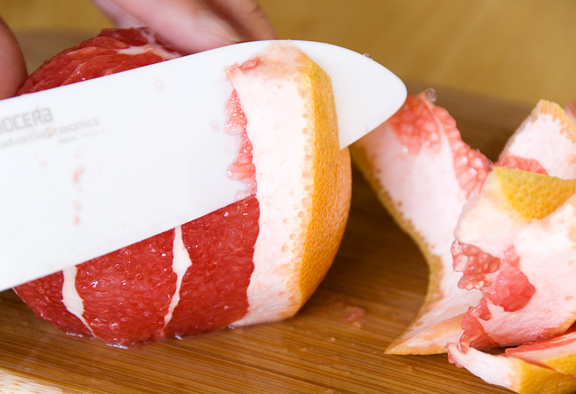 cutting out the segments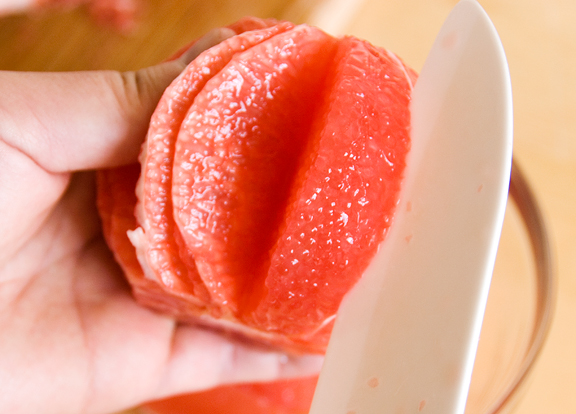 It is unclear what people think of when they hear the word "chemotherapy". Hair loss is probably the main thing. What I didn't know going into the process was how demoralizing it would become. The first round is crazy because your otherwise healthy body gets a shock from a laundry list of side-effects, secondary side-effects, tertiary side-effects. You would think that each subsequent round would be easier since you know what to expect, but in fact, it gets harder because the body keeps getting knocked back down right as it tries to get back up. Over and over again. The body weakens and no matter how determined you are, it chips away at you.
skewer the shrimp to keep it straight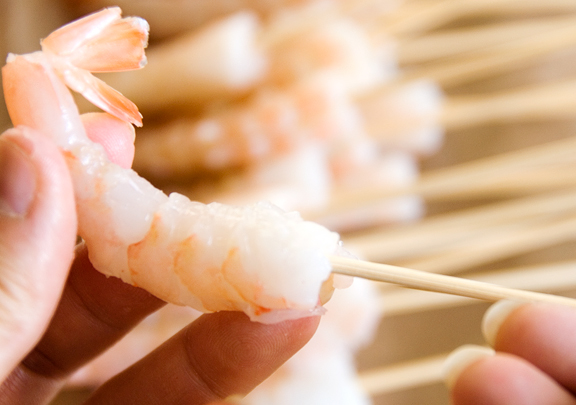 neat tricks you learn watching sushi chefs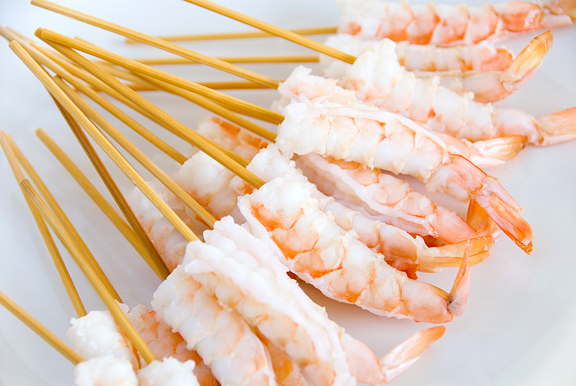 If I'm not mistaken, this is Barbara's third dance with chemo.
It makes my heart sink
, because I've always wondered if I would do chemo again should my cancer come back – and here she is quietly going into round 3… I've learned so much from her and I'd like to give a little something back.
carefully roll up the goods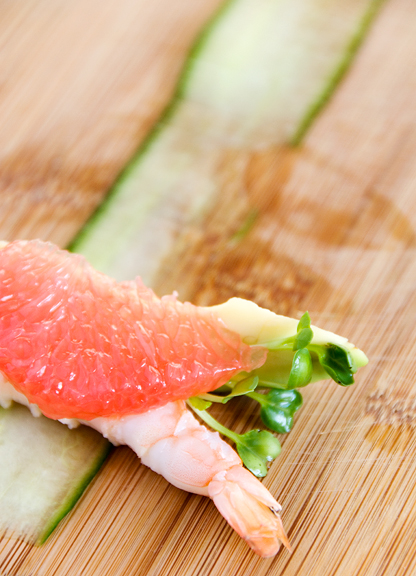 fresh
I chose these ingredients because this is what I craved during my treatments and it is apparently what Barbara seeks too: fresh and clean flavors. In the last few days before each infusion, I could enjoy salty and sour again. I am hoping Barbara might be able to do the same. The combination of sweet and sour, creamy, crunchy, juicy – is a delight. If the rolls are too troublesome, a simple plate of the ingredients makes for a refreshing salad (I wasn't allowed to eat salad greens during chemo). If Barbara were here at my house, this would be one of many treats I'd whip up for her. Visit
Bron's post
to see the other wonderful hugs being sent to Barbara.
Thank you, Bron and Ilva. Love to you, Barbara. xxoo

a colorful spread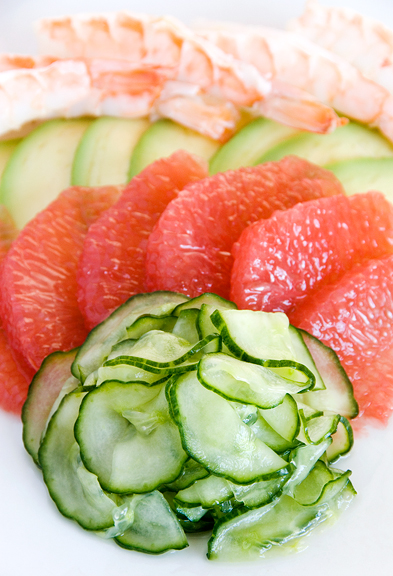 light and refreshing bite
Cucumber Shrimp Rolls
[print recipe]
1 English cucumber
1/2 cup rice wine vinegar
3 tbsps sugar
1 ripe avocado
1 pink grapefruit
1/2 lb. raw medium shrimp, peeled and deveined (leave tails if desired)
daikon sprouts (optional)
18 skewers
In a medium saucepan, combine sugar and rice wine vinegar and mix until sugar is dissolved. Set over high heat and boil for two minutes. Remove from heat and let cool. Using a mandolin, knife, or potato peeler, slice long slivers of cucumber lengthwise (please be careful!). Place cucumber slivers in a bowl and pour the vinegar mixture over them. Refrigerate for 30 minutes. Slice the avocado into segments as thick as a finger. Supreme the grapefruit: cut away outer peel and slice out the segments with a knife. If the segments are very fat, then you can slice them in half (like a filet). Skewer each shrimp so that the body is straight. Cook the shrimp in boiling water for two to three minutes or until cooked through. Drain and rinse in cold water. To release the shrimp, don't pull the skewer, but twist it until it comes out free.
Take one strip of cucumber and lay flat on a work surface. Place at one end a piece of avocado, grapefruit, shrimp, and daikon sprouts if using. Carefully roll them up in a bundle. Serve.