Recipe: grilled prosciutto-wrapped asparagus
menu for hope OR get off your arse!
I just want to remind you all that Menu for Hope is still going on for a couple more days. You can find all of the fantastic prizes being offered here and then go and buy raffle tickets here. Oh, and yes, I'm offering a prize as well! Take your pick from these four photos.
how many people get an email from…
…the crater rim of Mount Erebus, the southernmost active volcano on Earth (in Antarctica)? I did! My pal is imaging the surface of the lava lake in the crater. How f'ing cool is that? VERY.
i like winter in colorado
Well, it looks like winter is taking the nation by storm *snort*, except possibly at Tartelette's house. I'll have to bag up some Colorado snow in a ziploc and mail it to her, poor thing. We went to Breckenridge today to enjoy some express lifts on the big mountains. While we love our local hill (and especially the ten minute drive from house to ski hill), the big resorts are really something else, despite the longer drive (anywhere from 1-2 hours). As we walked to the gondola from the parking lot, Jeremy said to me, "If I lived someplace else, I'd probably wish I were skiing all the time. Since we live here, I wake up and think, 'Should I go skiing today?'" The answer is: hell yes, go skiing!

the view across the valley – snow capped gorgeousness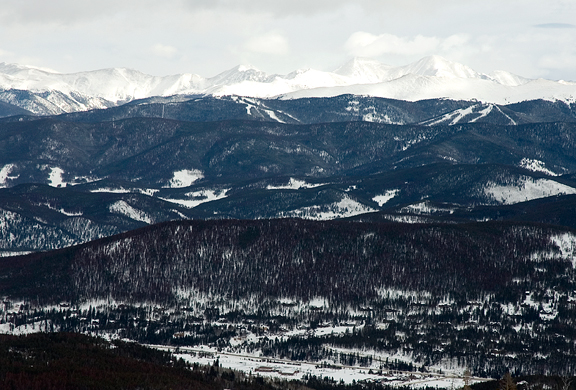 my tele honey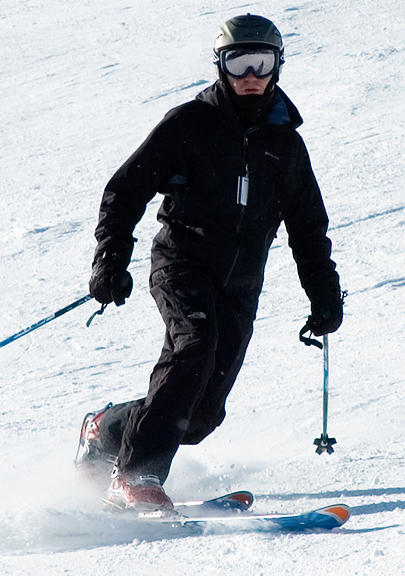 breck is a big place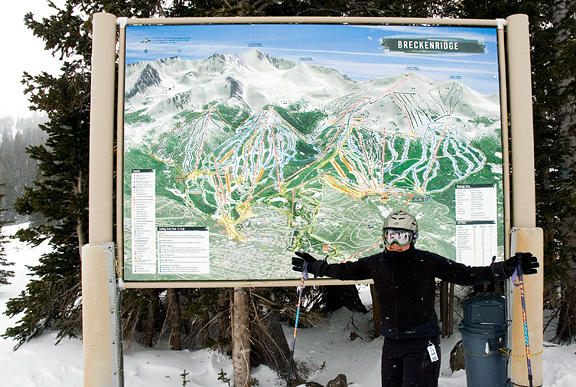 It was crowded for a Monday, but we expected as much since it is a holiday week. Luckily, Breckenridge is quite large, so there was plenty of space for folks to spread out and enjoy. And just as an aside… if you smoke pot on the ski lift like the young gentlemen knuckle draggers going up Peak 10 ahead of us this morning – stay the hell away from me on the slopes. You twerps can barely navigate sober let alone high. Crash into a tree and split your head open, but STAY AWAY FROM ME AND MY MAN. Idiots.
to the task at hand
I've already posted about the sweets and treats I gave out this season for the holidays – mostly as year-end thank yous to people who not only provide services or perform a job for us, but do them exceptionally well. The flip side of little confections or cookies would be savory bites, like appetizers. I am crazy about appetizers because I prefer savory foods to sweet and because I love tiny foods. Those don't package as well as gifts for folks and I'm guessing that the majority of recipients would be a little wigged out to get a bag of shrimp cocktail versus a bag of peppermint bark. Oh well oh well…

vegetable love: asparagus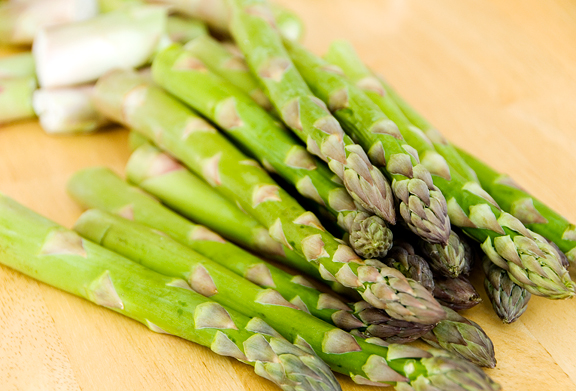 But if you entertain during the holidays or just in general, appetizers are a must. When my friend was visiting last weekend, we snacked on some indulgent appetizers while I prepared our main meal. While we were walking through Whole Foods to pick up a few last minute ingredients before heading to the house, my hand hovered over the asparagus. Sam leaned in and excitedly whispered, "Can we get the white asparagus instead?" They were the same price anyway, and I thought it would be interesting to try. Why not!
thinly sliced prosciutto di parma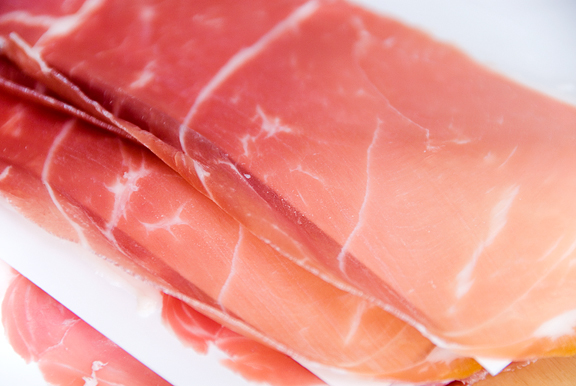 This simple, yet delectable recipe was first had at my aunt's house. She whipped some up for us when we visited last month and I had wanted to try it at home. I'm used to prosciutto-wrapped melon or asparagus or shrimp, but I had never actually had grilled prosciutto-wrapped asparagus before. My aunt cut the stalks in half and wrapped them in half-slices of prosciutto (cut lengthwise), which is much easier to eat as a finger food. Since we were sitting down to eat these with forks and knives, I left the stalks long.
toss stalks with olive oil, salt, and pepper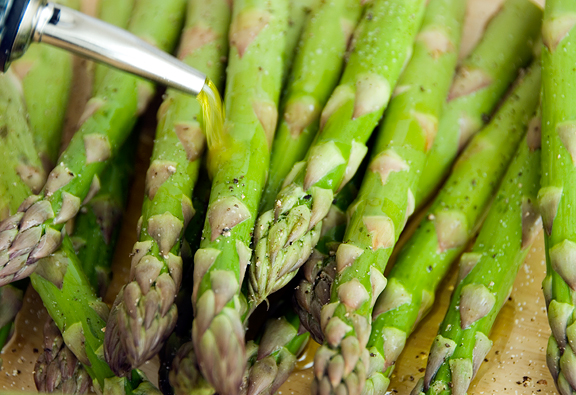 I personally like both versions: green or white asparagus. The white asparagus has a more delicate flavor and tender bite. The green asparagus tastes more like its brassica roots and is more fibrous. Again, as I've stated in the past, I prefer fat asparagus spears to skinny spears – better flavor, sweeter, juicier.
wrapping three spears in a slice of prosciutto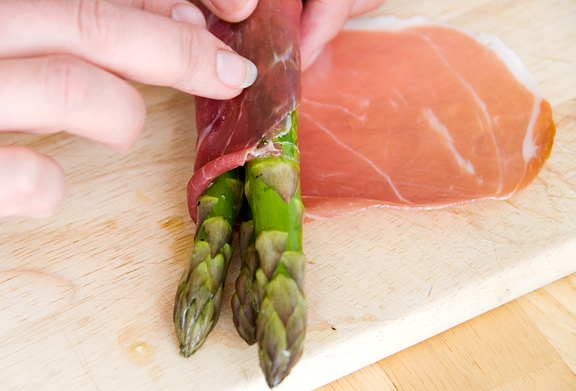 heading to the fire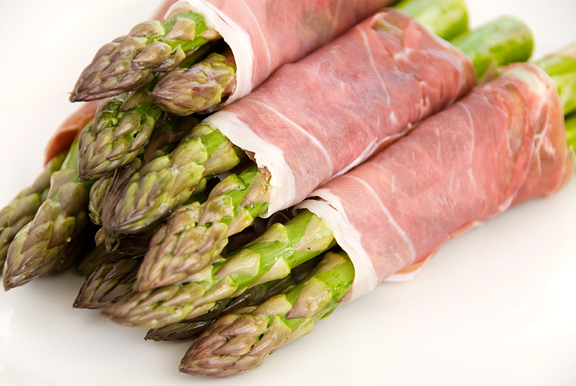 Grilling these wraps is definitely the way to go. There are days when the winds are blowing so furiously in the winter that grilling is essentially futile. I have tried making this by roasting the wraps in the oven. While it tastes good, it doesn't taste nearly as good as the grilled version. So if you can, grill them.
crispy, beautiful
While the asparagus wraps are grilling, I make a quick balsamic reduction over the stove. It involves a little sugar and some balsamic vinegar boiled down to about half the original volume. It thickens nicely to a good sauce. Just take care not to breathe in the fumes.
thick enough when cooled
As soon as the asparagus wraps come off the grill, I like to drizzle the sauce over them and serve immediately. If you're the host(ess), be sure to save one for yourself before offering them up because I guarantee you won't see any leftover. Jeremy and I had some for dinner the other night… that was our dinner – totally satisfying!
great for parties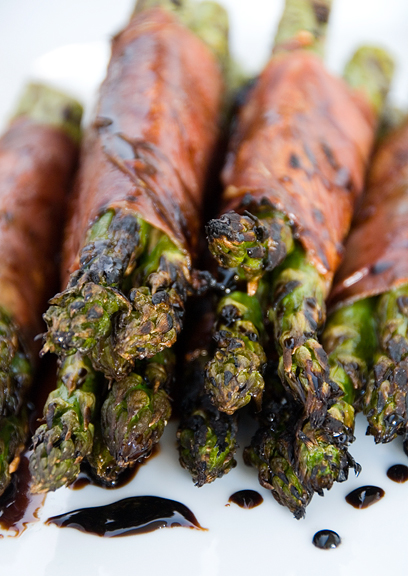 Grilled Prosciutto-wrapped Asparagus
[print recipe]
1 lb. fat asparagus spears
6-8 slices prosciutto, thin
olive oil
salt
pepper
1/2 cup balsamic vinegar
1 tsp (or less) sugar
Wash asparagus spears and trim off woody bottoms. If making small appetizer bites, cut or break the spears into halves or thirds and slice the prosciutto lengthwise into halves or thirds depending on the length of the asparagus pieces. Toss the asparagus in a little olive oil (about 1 tablespoon), and a little salt and pepper to taste, to coat all of the pieces. Roll three pieces of asparagus in a piece of prosciutto. Repeat until done. Grill on high heat for 4 minutes or until asparagus loses firmness. Turn and reduce heat to medium and grill for another 4-5 minutes until asparagus is cooked through (less time if you prefer crunchy asparagus). While the asparagus is grilling, combine vinegar and sugar in a small saucepan and stir over high heat until sugar is dissolved. Bring to a boil and reduce to an energetic simmer or low boil until the volume has reduced by half. Remove from heat and let cool. When asparagus is done, drizzle the balsamic reduction over the spears. Serve.