We went into Boulder this morning as Jeremy had some work to do and I needed to ship a few packages out (New Year's and birthday packages) and then swing by Whole Foods to visit my boys. Everywhere I went, people asked if my holiday shopping was done. I don't want to get into the whole "we don't celebrate Christmas, we celebrate Gravity and Water in its solid state" discussion with every person I meet… [I've had someone ask me if I'm Jewish before! ha ha ha!] I just told folks that I made my gifts and so got several verbal pats on the head for being frugal in these dire economic times. It's not about being frugal so much as saying, "I like you" with something specially handmade. Feeding is an act of love in my family and so my baking and cooking are my small gifts of love.
When I say my boys I mean the fellas at the Whole Foods seafood counter, of course. Christmas Eve is their busiest day of the year – their highest volume day. Boulderites love their seafood. I perused the entire display of gorgeous sea critters on ice while dodging shoppers, random children, and the ever oblivious friends who just ran into each other and are blocking foot traffic with their poorly oriented shopping carts and yammering selves. It was a zoo, but a seriously festive zoo. A young woman from another department passed by and shouted, "Hey Seafood!" and all eight of the gentlemen behind the counter raised their hands and roared hello. James knows by now that when I ask for scallops or clams or fish or sashimi, to select not only the best quality, but also the best looking since I photograph the food. Such a sweetheart. Shaun, another favorite of mine, leaned over to say hi and asked what my dinner plans were. I answered and he said, "Ah, seafood… because you're unique!" He smiled and jerked his head in the direction of a dozen customers to his right, "…just like everyone else." These guys always go out of their way to give me the very best seafood. To me, that's a gift of love right there.
I decided we would have an indulgent, yet simple dinner this evening: Alaskan King Crab (they had a special). Oh My God. I love crab – all kinds. My hands down favorite: Chesapeake Bay Blue Crab. I love crab more than lobster. Crab crab crab crab crab. I grew up catching crabs in the summer days and eating steamed crabs in the summer evenings. We enjoyed 2 pounds of steamed crab with a nice Spanish wine that my dad recommended and a refreshingly light salad of greens, jicama, cara cara oranges, and pomegranate. I think I'll repeat that salad with tomorrow's dinner too – it was terrific.

don olegario albariño rias baixas 2006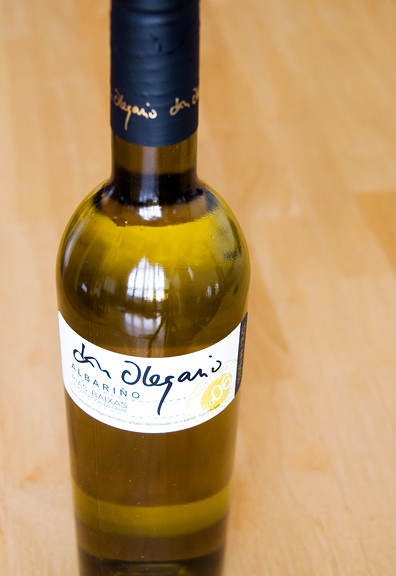 simple, easy, out of this world fantastic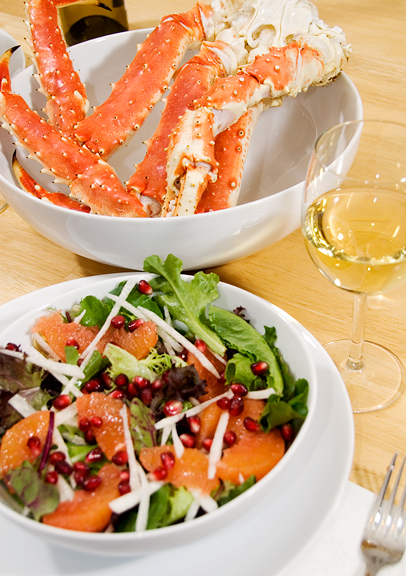 As we come upon the last week of 2008, I look back on the year and wonder if everything I went through actually happened. But, I need only see the scars and burns and tats and my new curls and meds and compression sleeves to remind me that yes, it was real. It is still real. A year ago today, I had no idea what to expect – whether I would make it to the end of 2008 or not. I just concentrated on taking one step at a time. Many years of hiking and mountaineering have taught me that the journey matters far more than the destination – in wilderness and in life. I wrote to keep myself busy, to keep myself sane throughout my treatments. I would have written if Jeremy was the only one reading… but he wasn't. I didn't realize that I would be taking each step forward with the love and support of more and more wonderful readers and friends through this blog. Thank you so very much.
our new year's card [click me!]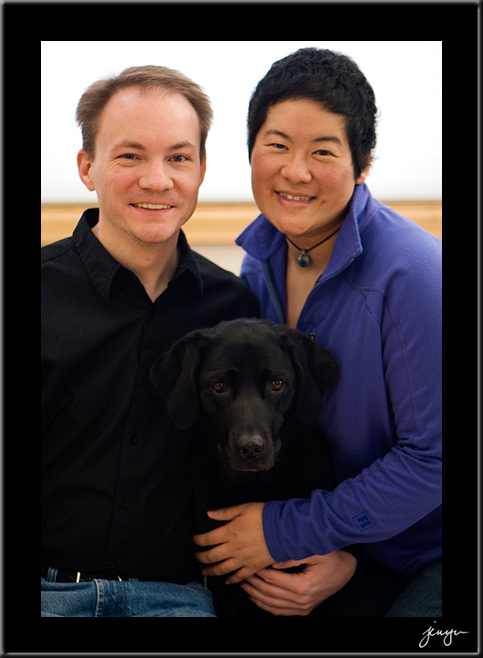 I want to wish you all a Happy Whatever it is That You Do. We have sent our New Year's greetings out electronically for the past four years and I would like to share this year's with URB readers (although if you've been reading regularly, most of these should ring a bell). You can view the card by clicking
here
.