Recipe: almond blancmange
Just a few observations and tidbits tonight and then I'm going to send you all off to Tartelette's place, okay?
So Bridget had asked me about the difference between tempered chocolate and untempered chocolate and if I could show a picture. Why yes indeedy, I can – because I had a lot of out-of-temper chocolates from yesterday's post.

guess which one is out of temper?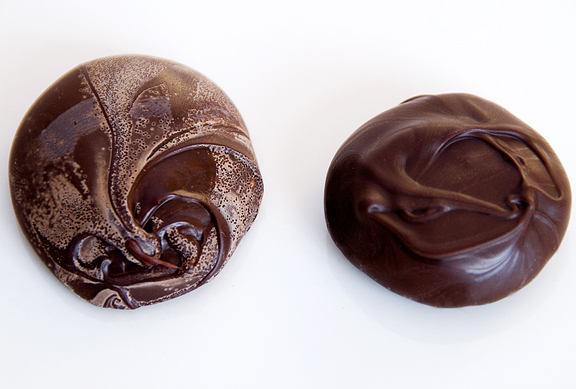 I don't give untempered confections to people. I just can't. Jeremy can nosh on them, fine. But when I give handmade goodies to people, I pick
the best
for them – best looking, best tasting, best made. Standards. It's good to have some.
What else… Ah, my dear mother went and bought me several bags of those luscious little Silver Dollar Biscuits from the bakery in Gloucester. They arrived this week for my analysis (read: consumption). So now you good people – especially all of you experienced bakers – can lay your eyes upon these nuggets of goodness and tell me what you think is involved. Clearly, these are not buttermilk biscuits and forget about the layers. But I can't tell if they are yeast-based or not (hard to detect it in the flavor too). Have a looksee:

little, golden, not that tall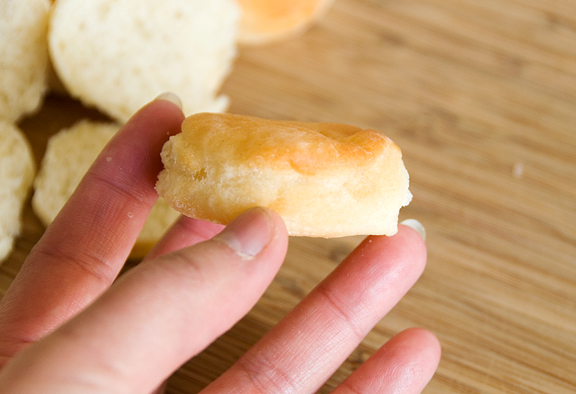 top view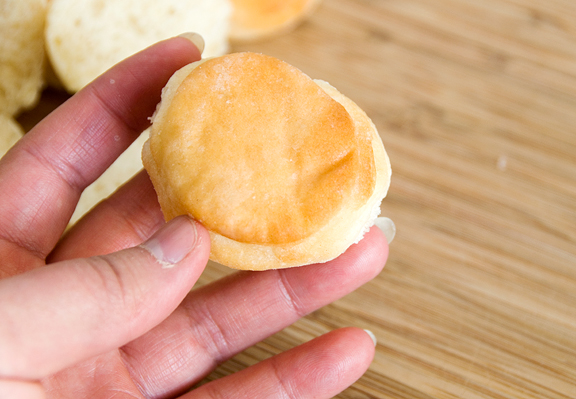 virginia ham is drawn to the biscuit like magnetic poles are draw to each other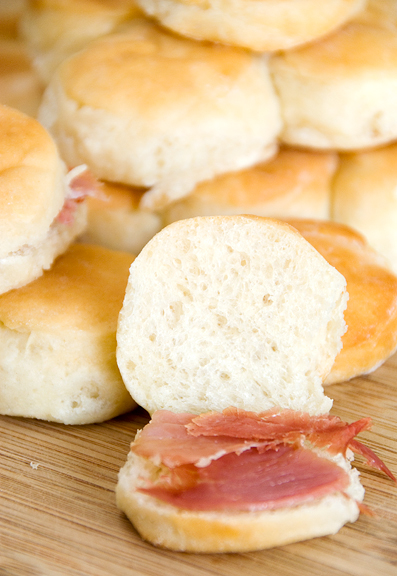 See all of the holes? Makes me think yeast. Is there a way to do that without yeast? Lay your expertise on me.
I had a phenomenal day of skiing today. My legs are sore and that is GOOD. Breakthrough a-ha moments, lots of fun, decent snow, and terrific tele babes.

discussing goals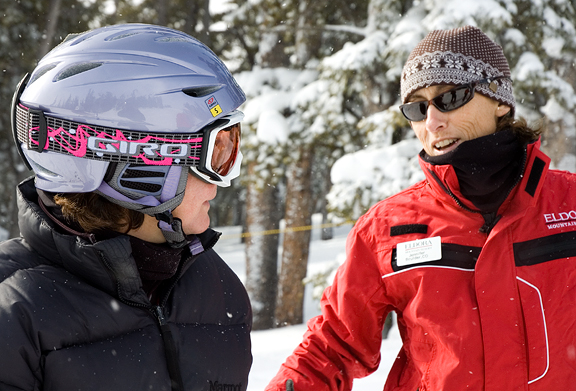 And lastly, I guest blogged over at
Tartelette's
. Our best girl is working like mad on her book and so I am honored and tickled to help out with the blogging. If you haven't discovered her blog, then get ye over there now (and my question to you is this: where the hell have you
been
?)
blancmange deliciousness