Recipe: mixed berry galette
It's the first day of spring! We've been experiencing a very warm last week of winter here in the Rockies, so the arrival of the spring equinox didn't really seem all that out of place today.

kaweah has taken to snoozing in the sun on our warm deck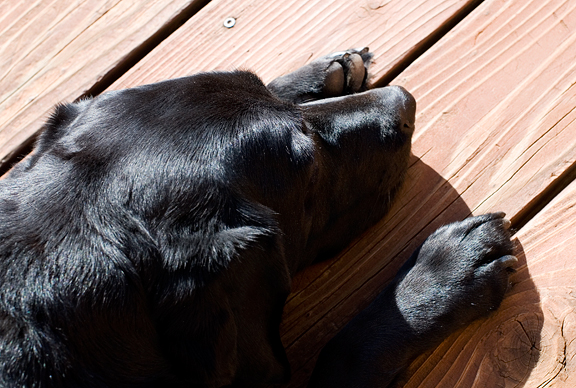 Jeremy and I went skiing at Mary Jane (Winter Park really, but we prefer the Mary Jane side because it's steep and has lots of moguls) earlier in the week. Ice in the morning, slush in the afternoon = spring conditions. What stuck in my mind from that day was the damp smell of pine forest. I love that smell. I love it because it calls to me. It tells me it's time to head into the backcountry for some spring mountaineering. After skiing, we went into Boulder to pick up my cousin who was visiting for a night before heading out to Vail with a ton of friends. We had a little time before her bus arrived and decided to upgrade some of our 15-year old gear with the new-fangled lightweight, durable stuff!
sweet: glacier rope and crampons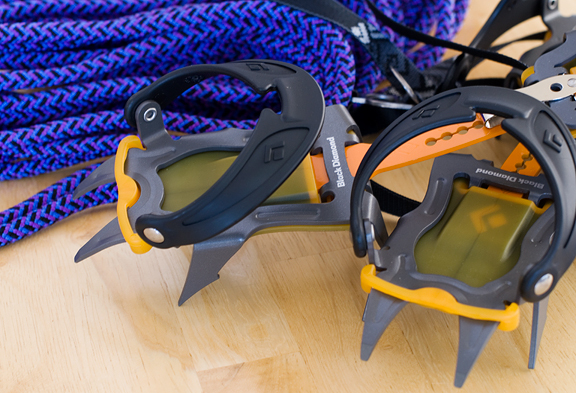 I'm ready for spring!! I am so excited since I was unable to do any mountaineering last year due to stupid chemo (mainly because if I got hurt, I would need immediate medical attention which is hard to do in the backcountry). Of course, what is in our forecast this coming week, but snow! That's OKAY though, because I love snow, I love skiing on snow (as opposed to ice), and I still have days on my Winter Park/Mary Jane pass to use up (and unlimited on several other mountains). So winter or spring, take your pick, I'm ready for all of it. And since the university is on spring break now, Jeremy can play during the day and work at night instead of his usual work during the day and work during the night. Woohoo!
cannele at the kitchen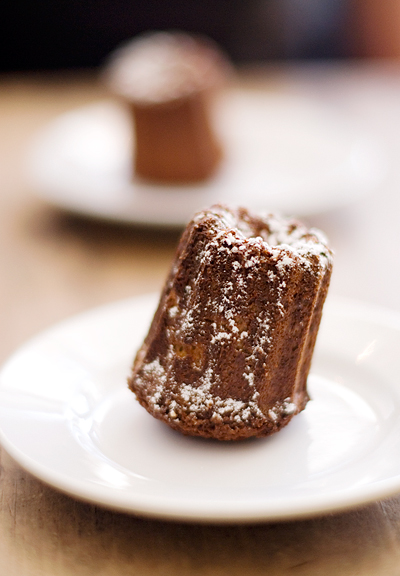 I had a nice social/working brunch at The Kitchen on Thursday and ordered my first cannele. I have read about them on several blogs such that I could not pass one up. I am in love. *le sigh* Oh, and I've been traveling around with a friend for the past week. He keeps me company and we've been showing him a good time in Colorado. Meet Flat Kevin, my buddy's geography project.
flat kevin gets ready to rip the moguls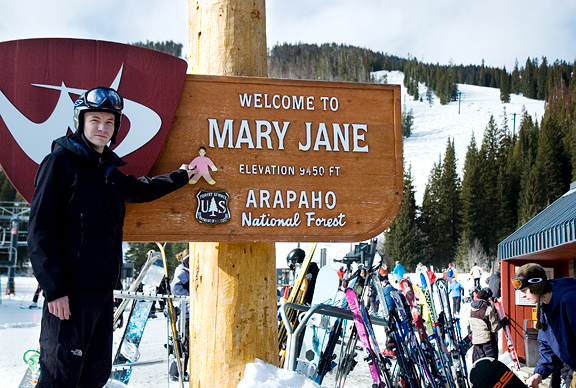 flat kevin meets dustin, head of whole foods boulder seafood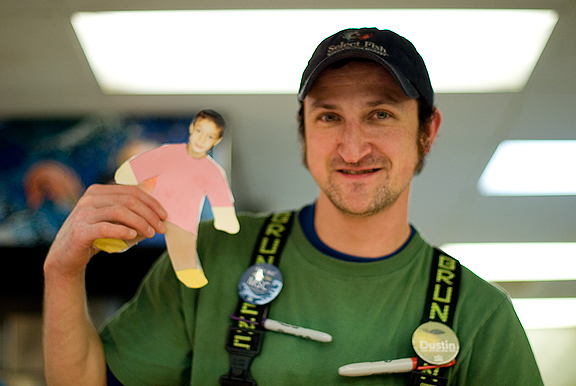 Jeremy and I have been especially careful with Flat Kevin because the last time we had Flat Stanley (for my nephew's school project) we took him to New Zealand and accidentally ripped one of his arms off on the Rees-Dart Track. Oops! Nothing that cello-tape can't fix (love the Kiwis).
making pâte sucrée
Well, seeing as it is spring, I decided to boot the recipe I had slated for tonight and post a more apropos recipe for the season instead. I've had weird issues with my cooking and baking this month, messing up several recipes and having to go back and redo them. This was one of those recipes. I've made a
peach-raspberry galette
before from
Baking with Julia
which was nice, but I wasn't so fond of the dough.
rolling out a disc
So I saw that
Helen
(she is a known reference, you see) had made some galettes with a pâte sucrée dough last month. I had a pâte sucrée recipe from my pastry course and attempted some mixed berry galettes with that dough for a photo assignment. That dough turned out to be a crispier, sweeter cookie-like crust (great for tarts and petits fours) which spread a lot… too much, really. It tasted awesome, but wasn't the right consistency I was targeting.
any excuse to use berries
I returned to Helen's recipe and saw that her dough was very different from mine. Okay, why not give hers a go with some minor modifications. Afterall, the woman is brilliant and she never ever ever steers me wrong. Never. Ever.
pile berries in the center, sprinkle with sugar, dot with butter
Happily, this dough held its shape in the oven. I think I would like a cross between the two pâte sucrées. Something sweeter and crispier, but firm enough to maintain its structure during the baking process. I'll probably up the butter and sugar a bit.
fold up the edges
No matter what, the filling is the star of the show. I love fresh berries, but these juicy nuggets burst in your mouth with a sweet, warm flow of sugar and acid and spring. The simplicity of it all is mind-blowing. I like simple.
brush the edges with water and sprinkle with sugar
I'm sure I'll continue to futz around with the recipe some more as berries are flooding our stores and will appear in the farmers markets in a few months. I get a little impatient waiting for our farmers market to open in April because they were open year-round in that paradise of Southern California.
messiness, deliciousness
happiness
Mixed Berry Galettes
[print recipe]
adapted from Baking with Julia by Dorie Greenspan – contributed by Flo Braker
makes four 5-inch galettes
pâte sucrée
recipe adapted from Tartelette
2 cups flour
4 tbsps sugar
pinch of salt
4 oz. butter
1 egg
1 tsp vanilla mixed with 3-4 tbsps cold water
Mix the flour, sugar, and salt in a large bowl. Cut the butter into the dry ingredients to resemble coarse crumbs. Make a well in the mixture and add the egg. Mix the flour into the egg, incorporating more flour mixture and adding a tablespoon of water/vanilla at a time until the dough is moist enough to come together. I had to press mine into a ball, but it did stay. Wrap the dough in plastic and place in the refrigerator for 30 minutes.
filling
2 cups mixed berries, use fresh – frozen is too runny (raspberries, blueberries, black raspberries)
2 tsps sugar
2 tbsps cold butter, cut into 16 pieces
water
2 tsps turbino sugar
Preheat oven to 350°F (or for 8500 ft. 375°F). Line a baking sheet with parchment paper. Remove the dough from the refrigerator and cut into four pieces. Roll each dough ball on a lightly floured surface into a disk about 6-7 inches in diameter and 1/4 inch in thickness. Place the dough on the parchment and pile 1/2 cup of berries in the middle. Sprinkle with 1/2 teaspoon of sugar and dot with four pieces of butter. Fold the edges of the dough up and over the edge of the berries (but don't cover them up entirely, they're prettier with the guts showing). Brush water on the edges of the dough and sprinkle with 1/2 teaspoon of turbinado sugar. Bake for 20 minutes (23 minutes at 8500 ft.). Serve warm.