Recipe: cindy's molasses cookies
I have amazing welts developing on my knuckles and fingers. Those blasted mosquitoes were so desperate, they tried to suck my blood from my hands. But Jeremy and I suffered the heat, the bugs, the lightning, the rain, the unstable slopes with thousand foot drops to our deaths, and other beautiful things to capture a little bit of what we love – alpine summer. In photographs! Actually, I suffered all of that to capture the shots, and Jeremy endured it because he is the ace number one guy in the whole wide world. I'm only a third of the way through processing 600 shots, but have a looksee.

evening clouds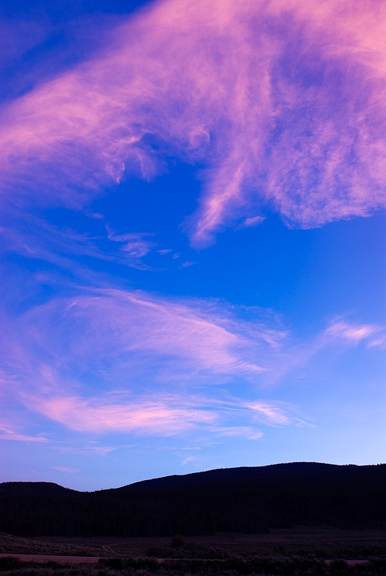 not a time for allergies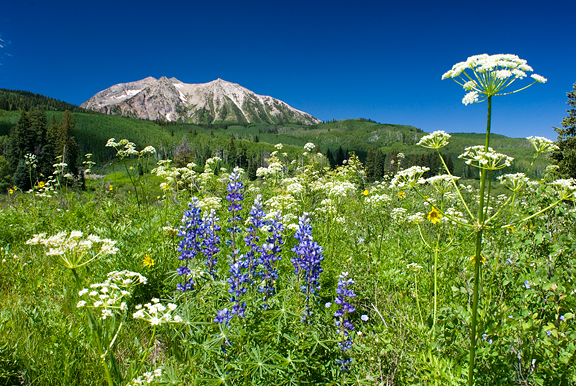 the blue columbine is the colorado state flower for a reason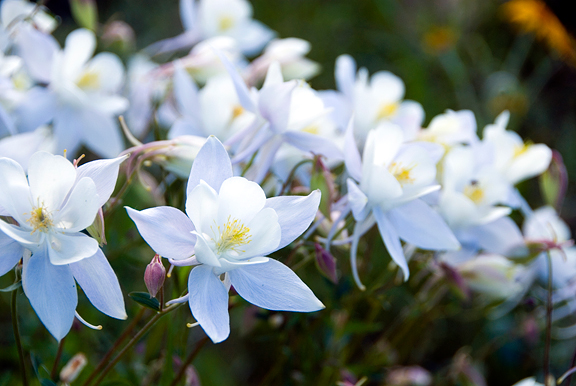 i'll be back to shoot these gorgeous aspen stands in the fall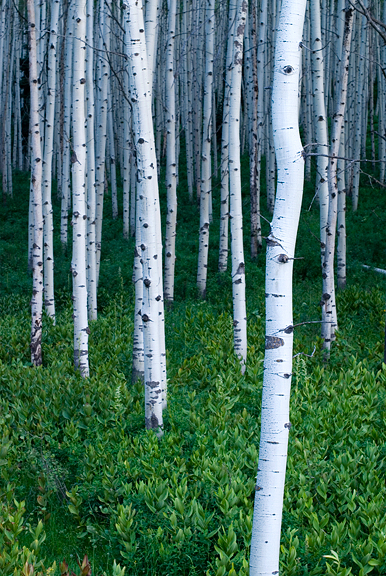 You can see more photos from the
first
and
second
days of the trip on the
photo blog
. I'll be adding more as I get through them this week.
When I met my buddy Figs last summer on our trip to California, we crammed as much conversation into one hour as was humanly possible (we did a fine job, I might add). Right before she had to scooter back to work, Cindy presented us with two lovely boxes of homemade cookies. [I often wonder if we were, let's say, machinist bloggers, would we give one another lathes, mills, and drill presses when we met? Because that would be pretty cool.]

crystallized ginger
ginger, cinnamon, clove, flour
I'm not much of a sweets person. At least, this is what I tell myself. I don't indulge in the sweets from my own kitchen too often. For some reason, when it is a gift from a friend, it tastes *better* to me. Odd, huh? Maybe not. Maybe love makes everything taste better. That's got to be it. I tasted a cookie as we drove across the bay to Grandma's place. Mmmm, spicy.
butter and sugars
adding molasses
Chewy too. Soft and chewy. Maybe one more? Over the course of the next couple of days, I cleaned out my entire box of cookies. And that is saying something because whenever we visit Grandma we get stuffed to the hilt with Chinese food. But the cookies – they were
that
addictive. I'm not above begging, so I begged Cindy for the recipe, which she so graciously shared with me. I added a half cup of crystallized ginger to the dough. It was supposed to be minced, but when I put it through the food processor, it became more of a ginger paste. Nonetheless, it was a great addition to the cookie dough.
roll out a bazillion dough balls
don't skip the icing
This recipe makes about 7 dozen cookies per batch. I worried that I wouldn't want to eat any seeing as I made them, but I am quite fond of spicy, gingery molasses cookies. I ate several (probably too many) cookies before sending them off to other people
to get fat off of
to enjoy. Next time, I'd like to try hand mincing the ginger (assuming I have the patience) because I think a nice chewy, bite of ginger would add great texture to the cookie. But no matter what I do to alter the recipe, I will always associate these cookies with my friend, Figs.
we have exceeded the optical depth of the cookies
Cindy's Molasses Cookies
[print recipe]
slightly modified from Figs, Lavender, and Cheese
3/4 cup (170g) butter, softened
1 cup (190g) dark brown sugar, packed
1 cup (225g) sugar
2 eggs, well-beaten
1/2 cup (200g) molasses (not blackstrap)
1/2 cup (130g) crystallized ginger, minced
2 tsps (5g) vinegar
1 tbsp vanilla
3 3/4 cups (530g) flour
1 1/2 tsps (7g) baking soda (I use 1 tsp at 8500 ft.)
6 tsps (12g) ground ginger
2 tsps (5g) ground cinnamon
1/2 tsp (1g) ground cloves
1/4 tsp (2g) salt
icing
2 cups powdered sugar
about 1/4 cup milk
Cream together the butter and the sugars. Stir in the eggs, molasses, ginger, vinegar, and vanilla. In a separate bowl, combine the remaining (dry) ingredients and mix well. Add the dry ingredients to the wet mix and beat until just combined. Preheat oven to 325°F. Form dough into 1-inch balls (about 20 grams per ball) and place on cookie sheet or Silpat with 1.5 inches of space between each (they spread a bit). Bake 12-16 minutes (16 minutes for me). Cookies should be still soft when removed from oven. Cool on a wire rack. Makes about 75 cookies.
Make icing: Place powdered sugar in bowl and add a little milk, stirring to incorporate. Continue to add milk until the glaze has a good pouring consistency (but not too runny). Fill a squeeze bottle with the glaze and stripe the cookies. Let the glaze set.