Monday, September 21st, 2009

Recipe: alfajores macarons
It's amazing what you can accomplish when you have a group of people who are willing to work hard together. On Friday I met with a group of ladies for a bridal shoot. No, I am not a wedding photographer AT ALL, and here I was teaching a couple of friends about shooting weddings! We had a lovely bride-to-be who was willing to drive up to Boulder and don her beautiful new dress and sit in the dirt and dry, prickly weeds for our shoot in the hot sun and blowing dust.

who wouldn't marry this woman?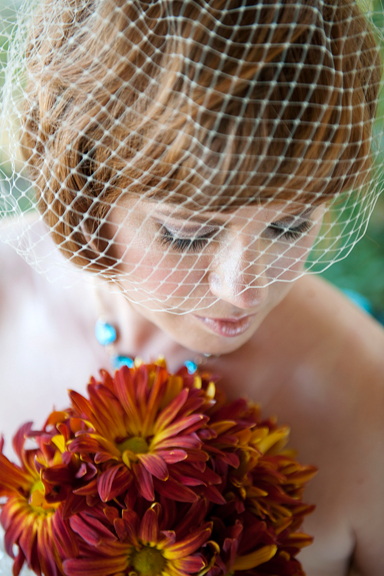 it's all about the accessories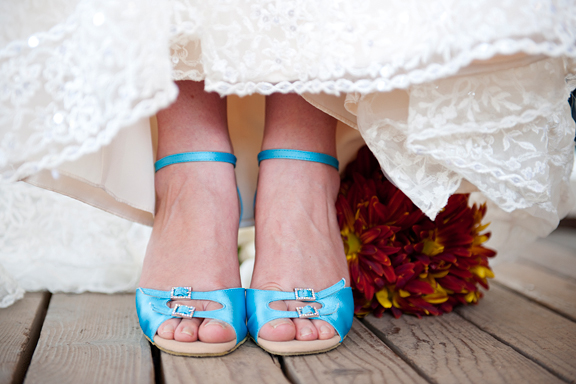 Lynn was a dream to work with: cooperative, patient, very sweet, and she looked awesome. Beth and Erin were terrific assistants and when it came time for each of them to shoot, they each did a great job. Considering we were shooting at the worst time of day, it went really well and Lynn loved the photos.
in the grasses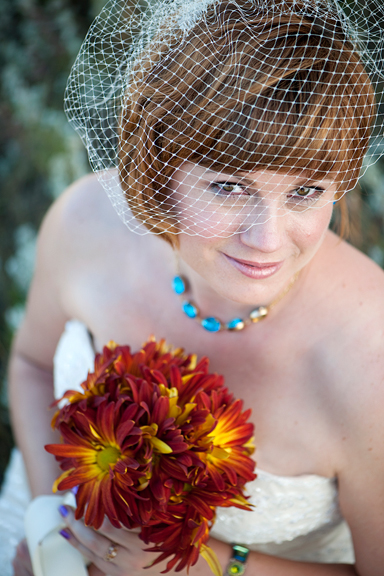 beth and erin resting in the shade of my car after a long and hot shoot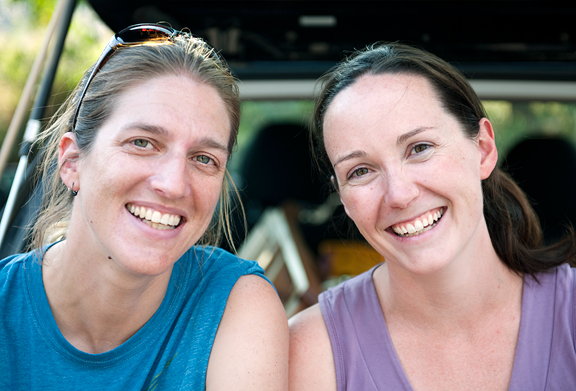 And now fall is really here! There were plenty of leaf peepers around the mountains today. I'm glad to see that so many people enjoy the fall colors although I'll be happy when they are out of my frame while I am shooting during the week :)
hint of reds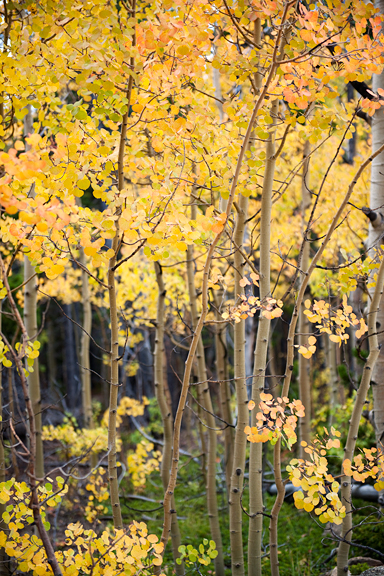 still lots of green aspen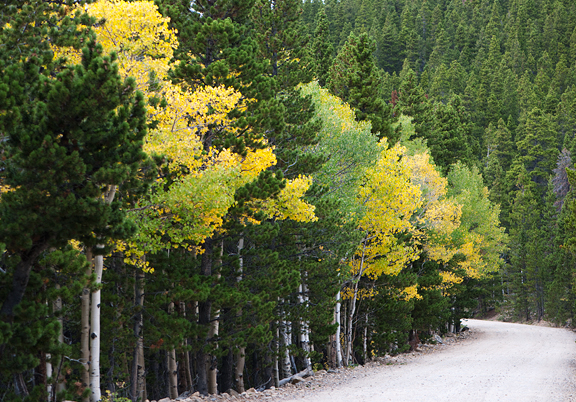 There is snow in our forecast for the next several days, which I'm quite excited about. It's not even technically autumn yet. I used to associate fall with the start of a sports season – whatever sport I was playing (field hockey or volleyball). These days my thoughts immediately turn to the fall shoot, fall hikes, snow, and… ski season :) I also find my cooking mojo kicking into gear once more now that it's cool enough to turn on the stove or oven. That has me thinking about apples, pomegranates, persimmons, roasting vegetables, hot spiced drinks, crock pot recipes… and a GIVEAWAY! It's been a while, hasn't it? That's because I couldn't decide on what to give away. That is, until I got one of these:
a 16Gb ipod nano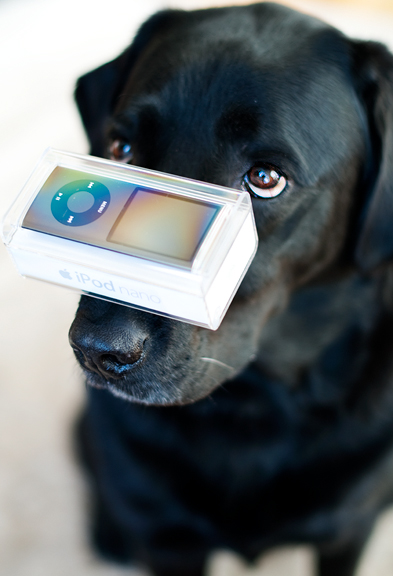 It came with my new laptop, but Jeremy and I both have iphones, so we were like, "We don't need the nano." The lady at the Apple store said it was free, so I said, "I'll take the nano." But I'm not keen on keeping stuff that I don't need and I figured it would make a great prize for someone who would like to have 16 gigs worth of music, podcasts, and other aural stimuli in a shiny, black device as big as a business card. It's brand-spanking-new, slick, and comes in its own Apple Sleeping Beauty clear faux-glass (plastic) case. How 'bout that?! So how can you make this little pal your own?
The Rules: To enter, leave a comment on THIS post telling me what is quintessential autumn for you! Please, no novels. One entry/comment per person. Multiple comments by the same author will result in disqualification and deletion. You have until midnight (MST), Sunday, September 27th, to enter. The winner will be chosen at random (method was officially approved by resident astrophysicist) in San Francisco and announced on Monday, the 28th of September. I will ship anywhere in the world. Good luck!