Recipe: alfajores macarons
It's amazing what you can accomplish when you have a group of people who are willing to work hard together. On Friday I met with a group of ladies for a bridal shoot. No, I am not a wedding photographer AT ALL, and here I was teaching a couple of friends about shooting weddings! We had a lovely bride-to-be who was willing to drive up to Boulder and don her beautiful new dress and sit in the dirt and dry, prickly weeds for our shoot in the hot sun and blowing dust.

who wouldn't marry this woman?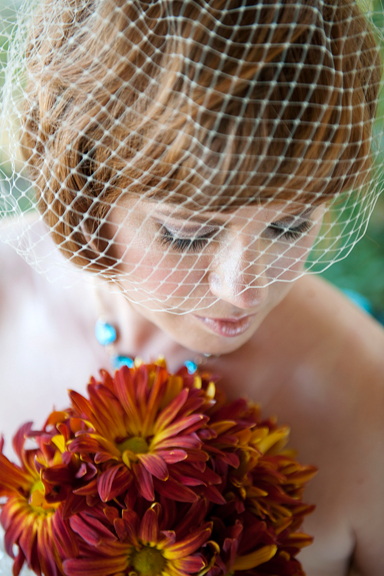 it's all about the accessories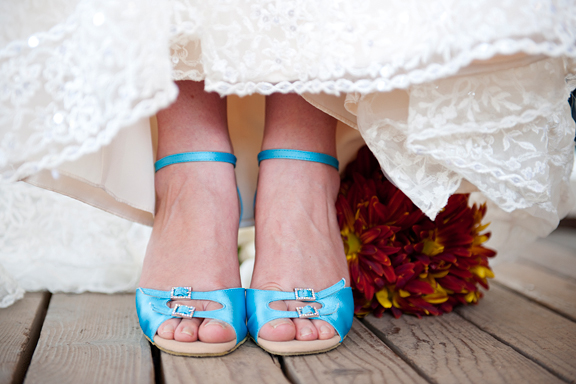 Lynn was a dream to work with: cooperative, patient, very sweet, and she looked awesome. Beth and Erin were terrific assistants and when it came time for each of them to shoot, they each did a great job. Considering we were shooting at the worst time of day, it went really well and Lynn loved the photos.
in the grasses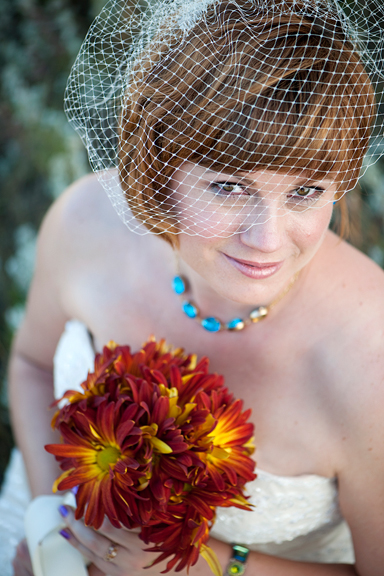 beth and erin resting in the shade of my car after a long and hot shoot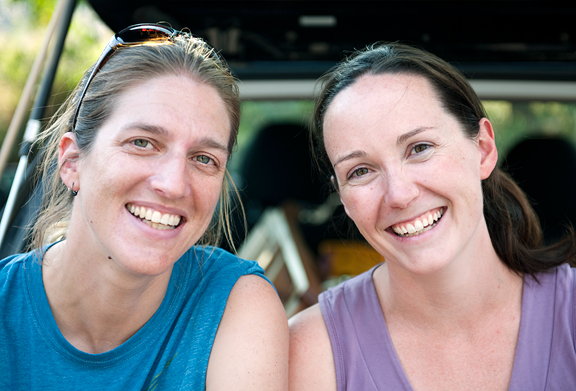 And now fall is really here! There were plenty of leaf peepers around the mountains today. I'm glad to see that so many people enjoy the fall colors although I'll be happy when they are out of my frame while I am shooting during the week :)
hint of reds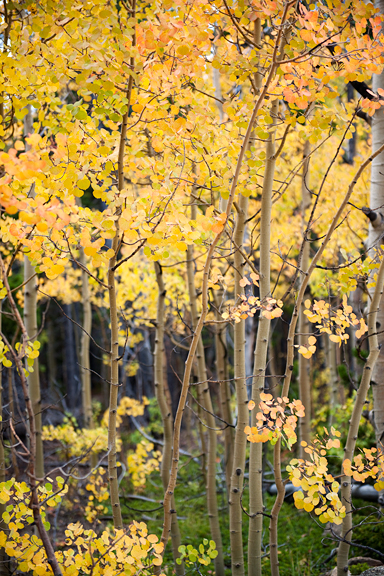 still lots of green aspen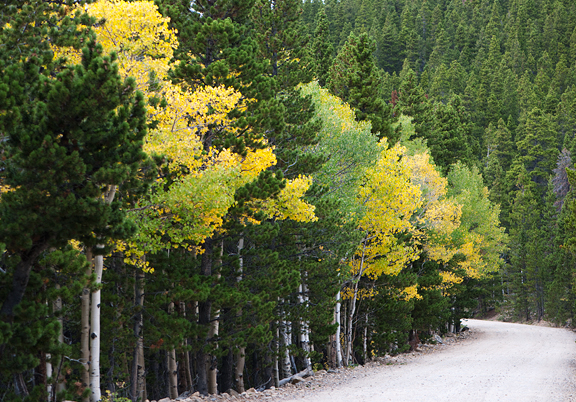 There is snow in our forecast for the next several days, which I'm quite excited about. It's not even technically autumn yet. I used to associate fall with the start of a sports season – whatever sport I was playing (field hockey or volleyball). These days my thoughts immediately turn to the fall shoot, fall hikes, snow, and… ski season :) I also find my cooking mojo kicking into gear once more now that it's cool enough to turn on the stove or oven. That has me thinking about apples, pomegranates, persimmons, roasting vegetables, hot spiced drinks, crock pot recipes… and a GIVEAWAY! It's been a while, hasn't it? That's because I couldn't decide on what to give away. That is, until I got one of these:
a 16Gb ipod nano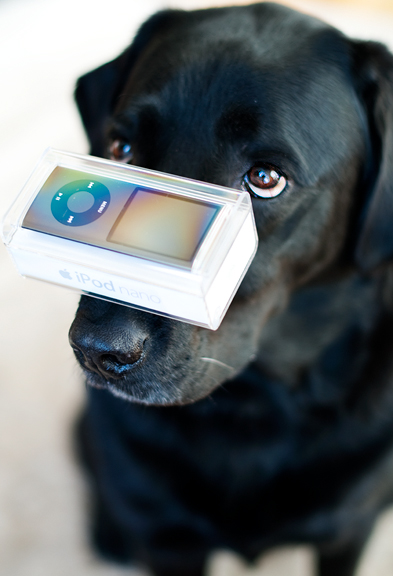 It came with my new laptop, but Jeremy and I both have iphones, so we were like, "We don't need the nano." The lady at the Apple store said it was free, so I said, "I'll take the nano." But I'm not keen on keeping stuff that I don't need and I figured it would make a great prize for someone who would like to have 16 gigs worth of music, podcasts, and other aural stimuli in a shiny, black device as big as a business card. It's brand-spanking-new, slick, and comes in its own Apple Sleeping Beauty clear faux-glass (plastic) case. How 'bout that?! So how can you make this little pal your own?
The Rules: To enter, leave a comment on THIS post telling me what is quintessential autumn for you! Please, no novels. One entry/comment per person. Multiple comments by the same author will result in disqualification and deletion. You have until midnight (MST), Sunday, September 27th, to enter. The winner will be chosen at random (method was officially approved by resident astrophysicist) in San Francisco and announced on Monday, the 28th of September. I will ship anywhere in the world. Good luck!
Several months back I was walking the aisles of my local Asian grocery store when I ran across a container of dulce de leche… from Argentina. I first had dulce de leche during a field season in Argentina. We had it with breakfast, we had it with dessert, and most of all, we had it in alfajores, those delicate little Argentine cookies with dulce de leche sandwiched in between. I immediately placed the container in my basket. When I got home, the first thing I did was dip a spoon in and have a taste. Lots of good memories came back to me. Of course, the obvious recipe to make would be alfajores. But no… I had egg whites to use up.

measuring powdered sugar by weight
blanched almonds ready to be ground
Why not a vanilla macaron with dulce de leche? It's my bastardization of the macaron, or perhaps the alfajor, or perhaps both. I just liked it because it looked like the alfajor, but French macarons tend to jettison any pastry into the stratosphere. That's the nature of the French mac.
scrape out the vanilla seeds
mix vanilla bean seeds with sugar
I really liked the subtle specks of vanilla bean seeds in the macarons, but I worried that the flavor would be baked away. No need to worry – the macs were fragrant with that warm, floral hint of vanilla. The dulce de leche is a little messier to deal with than buttercream or ganache, but it sticks like a dream when you sandwich it between the cookies. These were sort of like alfajores, but not… they are chewier, nuttier. I quite loved them.
letting the cookies dry before baking
filling the pastry bag with dulce de leche
As is my MO, I brought some macs to town when I met with Jeremy and an out-of-town friend for dinner. I gave her a bunch and I also handed some off to Andrew whose office was just down the street from the bus station. My girlfriend really enjoyed the macs, as did Andrew. Andrew emailed me, "The cookies were amazing! One co-worker said, 'That is the best thing I've put in my mouth in a couple years.'" Well, there you have it.
dulce de leche love
Alfajores Macarons
[print recipe]
adapted from Tartelette
110g blanched almonds
200g powdered sugar
seeds from 1/2 vanilla bean
50 g sugar
3 egg whites (about 100 g), aged a day, room temperature*
dulce de leche
*Helen said I could use egg whites that have been in the refrigerator for 2-3 days or longer and I've used some as old as 4-5 days with equally good results. Just be sure to bring them to room temperature.
Pulse almonds in a food processor until finely ground. Add the powdered sugar and pulse until well-blended. Split the half vanilla bean lengthwise and scrape the seeds into the granulated sugar and whisk gently until mixed. Whip the egg whites until foamy and gradually add the granulated sugar while whipping until a shiny meringue forms (but not too dry). Add the almond mixture to the meringue and quickly incorporate the mixture into the meringue while taking care not to overbeat. You want to achieve a batter that flows and "ribbons" for at least 5 seconds. Pour the batter into a piping bag fitted with a large plain piping tip (Ateco 809 or 807) and pipe small rounds onto a baking sheet lined with parchment paper. The rounds should be about 1 1/2 inches in diameter and at least an inch apart.
Sea-level: Let the macarons sit out for an hour to develop a hard shell.
@8500 ft. (and my low humidity): Let macarons sit out for 30-40 minutes until a hard shell develops.
Preheat oven to 300°F. Bake for 8-10 minutes, depending on size. Let cool. Remove from parchment paper. Pipe dulce de leche onto a macaron and sandwich with a second macaron. Makes about 24.