Recipe: stir-fried chinese chives and pork
You all are really great. Thank you for the anniversary wishes! Jeremy and I enjoyed a fantastic dinner at a favorite resto in Boulder – Jax Seafood. We always manage to overlap with happy hour because we have to get home at a reasonable time to feed Kaweah. Believe it or not, the dog gets acid reflux if she goes without food for a length of time. Perfect affliction for a lab, no?

jax – pork belly sliders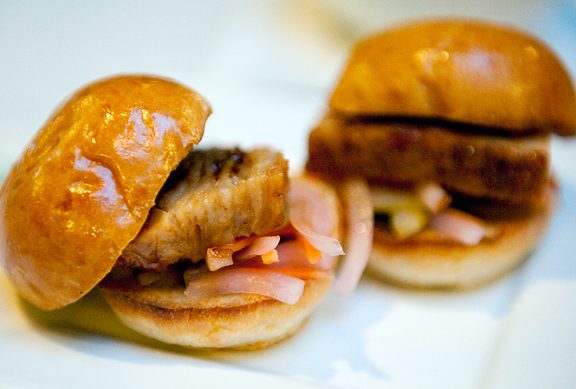 jax – old school tuna special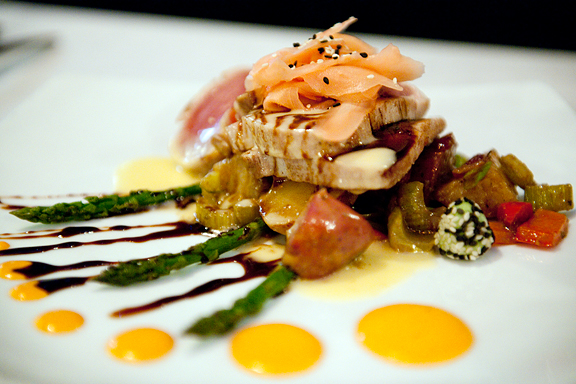 It was sunny and 40°F on my deck yesterday – a positively gorgeous day in the mountains. Spring is a wicked little girl. She taunts you with the sunshine and the longer daylight hours and that pervasive happy mood that sends people outside for sidewalk dining in short sleeve shirts. I happily wander toward the temptations of Spring like everybody else, but I also look back with longing and wonder if Winter is gonna diss me and withhold any further snow. Not a great ski season. Okay, I'm over it. Anything else is icing on the cake at this point. And really, I can't complain because Spring is like the super social season when folks are ready to mingle but they haven't left for their summer travels or vacations.
happy hour with the ladies (she's only pretending to drink the cream)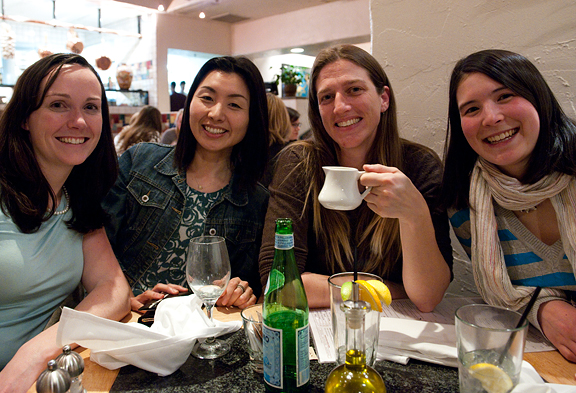 One lunch gets canceled, another takes its place. There is always laughter, but yesterday we added sushi and hauntingly bad 80s pop classics to the mix. Right on! It was blindingly sunny and lovely outside and I think the temperatures were in the upper 40s or even low 50s? It's hard for me to gauge because I felt like it was 90 degrees and that my skin was burning off my limbs. Ah spring!
good times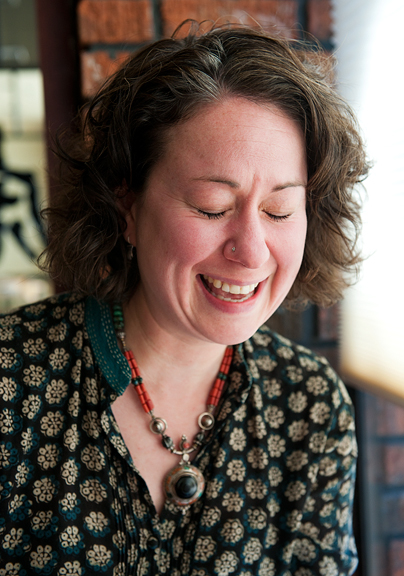 salmon skin roll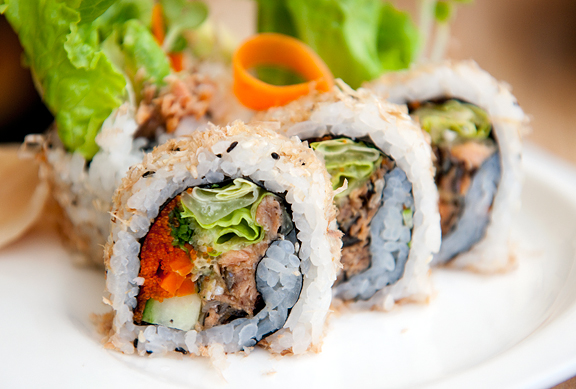 chirashi bowl (my fav)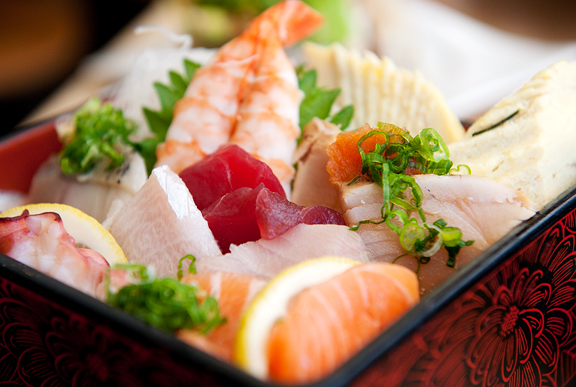 I have a little potted plant in our great room that toggles between life and death on a regular basis. My grandmother gave it to me via my aunt (this is how Chinese people send things to one another, they never mail anything directly). This isn't just a houseplant though, it's a Chinese chive also known as garlic chive. Grandma can grow these on her balcony because… she lives in CALIFORNIA. I keep mine potted and indoors because I like to take snips of it for garnish at times throughout the year. Otherwise I'd only see it for three months of the year. Okay, maybe four. I don't grow enough to cook with, so I have to make that special trek to Denver to get some.
chinese chives
Many of my favorite vegetables are Chinese (Asian) vegetables. That might well be because I don't eat them often enough for them to feel more commonplace. I suppose if I planted that little Chinese chive in the ground outside, it would spread and I'd be able to harvest enough in the summer to make a couple of stir-fries with it. Considering all of the pooping that goes on in our yard (not just Kaweah, but it seems every dog in the neighborhood) I don't really want to go there. Oh, sorry… It's a food blog, not a poop blog.
bamboo shoots, pork, and chinese chives
mix cornstarch, soy sauce, shaoxing wine with the pork
These chives have a distinctly garlicky odor and flavor to them. They are wonderful. In most Chinese stir-fries you flavor your oil with some combination of garlic, ginger, and green onions, but not so with this dish. The Chinese chives carry the ensemble with their fragrant garlic flavor without overpowering the other ingredients. My mom would whip these chives up with some sprouts (mung bean sprouts, the kind you find in regular grocery stores) when I was little. I really think that is the key to loving your vegetables – growing up with someone who knows how to cook them well.
first sauté the chinese chives
mix it all together
I doubt most non-Asian grocers carry this vegetable. I have scoured the White Grocery Landscape for years with no luck. Your best bet is probably to venture to your friendly (and shouty) Asian grocer and check the fresh produce aisle. I am telling you: it's worth it. Chinese Grandma says so.
share with the ones you love
Stir-fried Chinese Chives and Pork
[print recipe]
3/4 lb. pork loin, cut into strips
3 tbsps soy sauce
2 tbsps Shaoxing cooking wine
2 tsps cornstarch
3 tbsps vegetable oil
1 lb. Chinese chives, washed, trimmed, and cut into 2-inch pieces
2 cups bamboo shoots, strips
Mix the pork, soy sauce, Shoaxing wine, and cornstarch together in a small bowl until the pork is evenly coated. Set aside. Heat 1 tablespoon of vegetable oil in a sauté pan on high flame. When the oil is hot, add the Chinese chives and sauté until they wilt and turn a dark green color. Remove from pan to a bowl. Heat the remaining two tablespoons of oil in the same pan. When the oil is hot, add the pork and stir-fry until almost cooked. Add the chives and the bamboo shoots to the pan and stir-fry for a few minutes. Serve hot.