Recipe: bean curd rolls
Hey there. It's Friday. I hope you all have a fun weekend ahead of you. There's something GOOD coming up on Monday, so definitely check back in when you're trying to avoid that email in-box.
Remember all of those photos I posted of hills covered in wildflowers? The only reason I shot those on our March road trip was because Death Valley and Antelope Valley weren't ready. We were early on the blooms. That's why Jeremy and I detoured out to the Coast Range in search of wildflowers (and thankfully, we found some). That's also why Jason and I were in Death Valley and Antelope Valley this week.

desert gold in death valley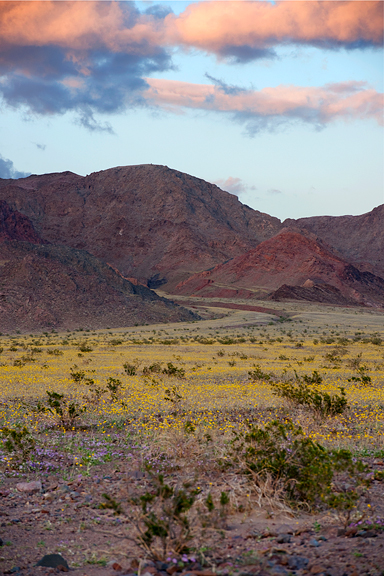 a carpet of gold at the base of the black mountains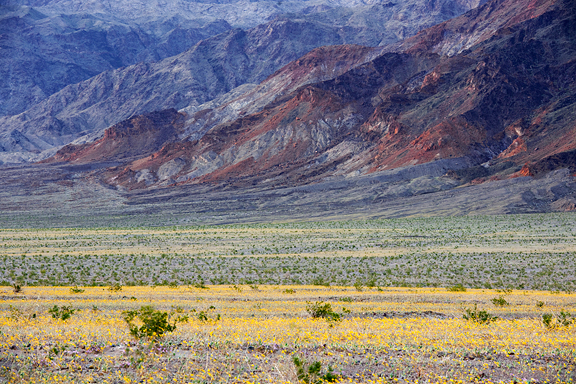 When you have limited time and long distances to travel, planning your shoots becomes a sort of gamble. High winds made for tough shooting in Death Valley, but the weather was supposed to nice up in the next two days. We drove south to Antelope Valley and agreed if the flowers weren't awesome, then we'd return to Death Valley for our third day.
the poppies, they were awesome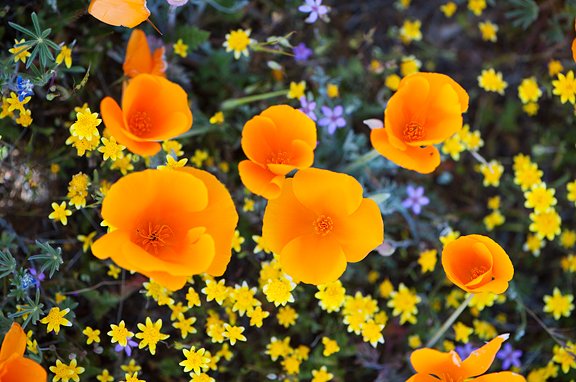 California poppies are my favorite wildflowers. FAVORITE. They were essentially at peak bloom when we arrived, so we spent our third day crawling around in the fields. We (and by we, I mean Jason) got swarmed by a nest of giant black ants and nearly stepped on a baby rattlesnake. Fun times!
totally worth it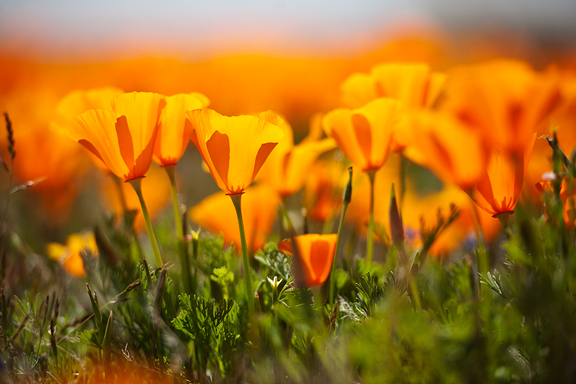 Some of my Death Valley shots are up on the
photo blog
. I'll get around to the Antelope Valley photos this weekend. I processed the photos I was less enthused about first because I knew if I didn't, I'd never get to them. Do you ever do that? In the meantime, let's get to a recipe… If you've ever had good dim sum, you might have encountered these tofu skin rolls –
fu tse juan
. [As my "more Chinese than me" friends know, I can't ping ying to save my life.] It's a favorite dish of mine: pork, bamboo shoots, and Chinese mushrooms wrapped in sheets of bean curd skin and fried then braised. I made these rolls forever ago after casually asking my awesome Chinese grandma how to do so.
i start with chinese tree ears (left) and chinese black mushrooms (right)
and don't forget the pork
Chinese grandma recipes aren't written down. They are mulled over and relayed in Chinese to granddaughters like me, who probably lose 30% of the information in translation. As if that would stop me… I'm not sure if tree ears are part of the dim sum bean curd rolls, but I put them in my filling because they are good for you and they are delicious.
pork strips, tree ears, black mushrooms, bamboo shoots
sautéed together
These bean curd sheets/skins aren't typically found in regular grocery stores unless your regular grocery store is an Asian grocery store. I have found these locally (and when I say locally, that means in the state of Colorado) at H-Mart in Aurora, Pacific Ocean Market in Broomfield, and… I think they carry these at Asian Seafood Market in Boulder. Usually they will be in the frozen section in giant sheets. I have found them dried though. So look in both places. Sometimes they are labeled as
spring roll wrappers
and I couldn't tell you why that is.
the dried sheets
after soaking in water, you can wrap filling with the sheets
The bean curd sheets are brittle when dry, so take care when handling them. Just wipe them down with a wet cloth or rinse them under cold water and they will soon become pliable. Add a little filling and roll them up just like egg rolls or spring rolls. To help keep them sealed, I dip my finger in water and then flour or cornstarch and wipe the tail end corner of the sheet.
roll them up into neat little bundles
stacked and ready for cooking
The cooking process is two-step: 1) pan fry the rolls in a little bit of oil until the skins crisp up and 2) steam the rolls until they are soft. Before steaming, pour a little soy sauce, a dash of vegetable oil, and add a pinch of sugar into the bowl.
pan fry
steam
When the bean curd rolls are ready, pour some of the juices from the bowl they steamed in over the top. If you like yours on the chewy side, then steam for less time. If you prefer them to be really soft and tender, steam longer.
let's hear it for chinese grandmas!
Bean Curd Rolls (fu tse juan)
[print recipe]
4 oz pork, julienned
1 tbsp soy sauce
1 tbsp Shaoxing cooking wine
1 tsp cornstarch
1 tbsp vegetable oil, something with a neutral taste
1/2 cup Chinese black mushrooms, rehydrated and cut into strips
1/2 cup Chinese tree ears, rehydrated and cut into strips
1/2 cup bamboo shoots, julienned
8 oz bean curd sheets
small bowl of water
small bowl of cornstarch
3 tbsps vegetable oil (again, something neutral)
2 tbsps soy sauce
pinch of sugar
In a medium bowl, mix the pork, soy sauce, Shaoxing wine, and cornstarch together. Heat a tablespoon of vegetable oil in a sauté pan over high heat. When the oil is hot, sauté the pork until almost cooked. Add the mushrooms, tree ears, and bamboo shoots to the pork and stir fry for another minute. Remove from heat. If the bean curd sheets are not square or rectangular, trim them with scissors so they are relatively square or rectangular. Wet the sheets under water or take a wet cloth and wipe the sheets down until they soften and become pliable. Set one sheet of bean curd skin on a clean working surface with a corner pointing at you. Place a few tablespoons of the pork and vegetable filling an inch or two from the corner nearest you on the bean curd sheet. Roll from the corner nearest you until the filling is enclosed in the sheet (don't roll too tight!). Fold in the sides to form a neat roll. Continue rolling until the last corner remains. Dip your finger in the water and then in the cornstarch and wipe the edge of the last corner. Roll up the roll and set aside. Repeat until your filling or sheets are used up. Heat 2 tablespoons of vegetable oil in a large shallow sauté pan over medium high heat. Place the bean curd skin rolls with their corner flaps face down in the pan and fry until slightly browned. Turn over and fry until slightly browned. Remove from heat and stack the rolls in a shallow bowl in a steamer. Pour a tablespoon of oil, 2 tablespoons of soy sauce, and a pinch of sugar over the rolls. Cover and steam for 5-10 minutes (or longer, depending on how soft you want the skins). Pour the catch juices over the top and serve hot.