Recipe: savory chinese soybean milk soup
Hi hi hi hi! We up and left town a few days ago…

denver international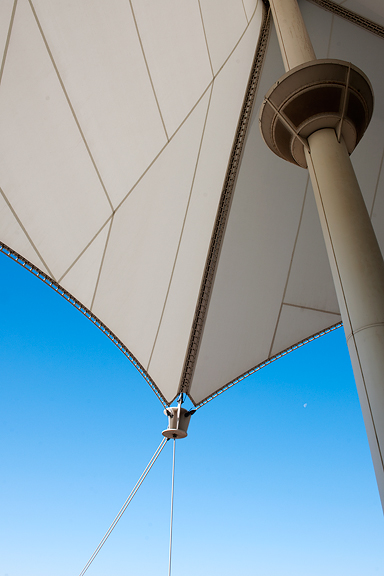 across the sierra nevada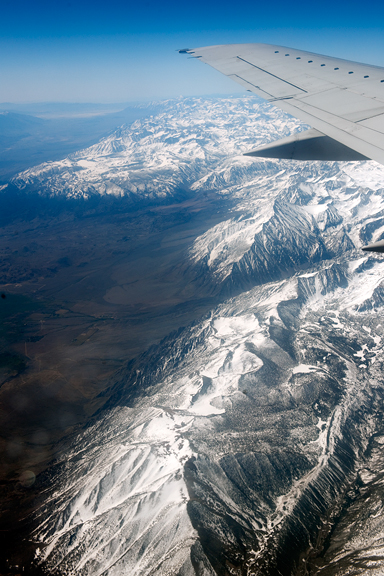 I'm in California, spending a quiet evening with my mom, my aunt, and my grandmother. We're having a really sweet visit together. Jeremy picks me up tomorrow morning to head into the sticks. Before he drove south to meet with colleagues at UC Santa Cruz, we had a lovely lunch with
Lisa Is Bossy
at
Sushi O Sushi
. I love sushi. I love Lisa. She gave us some of her special passion fruit French macarons. There are no pictures because they were THAT delicious (thank you, sweetheart).
sashimi for me me me (and lisa and jeremy)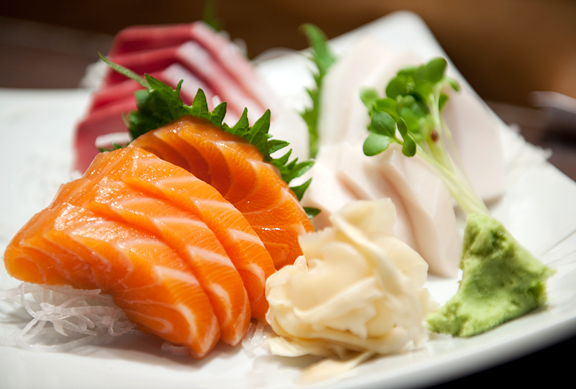 the something something roll – exceptionally wonderful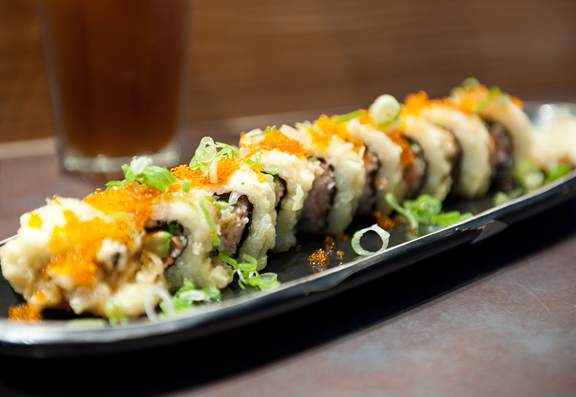 You just can't have a visit with family without some GOOD Chinese food (at least you can't in my family). We've been enjoying the noms in between running errands for Grandma. I swear it blows me away that these three beautiful women each look several years younger than they really are. Mom just told me I couldn't divulge her age on the blog, but I think it's okay to say that Grandma is 88 and still kicking ass. In fact, all three of these ladies kick ass.
mom (left), my aunt (right), and grandma (bottom)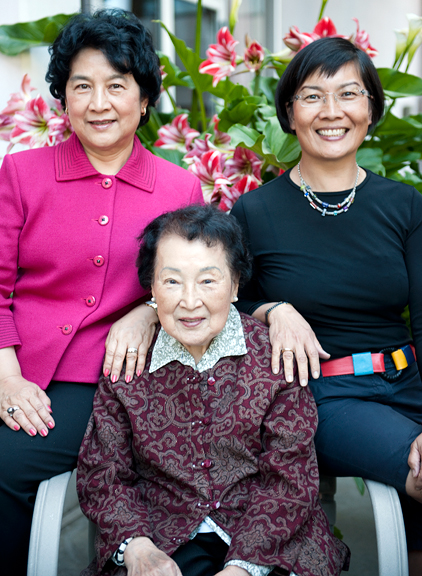 beef noodle soup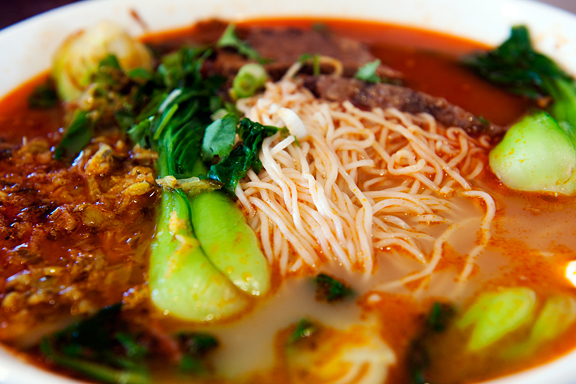 soup dumplings (tan bao)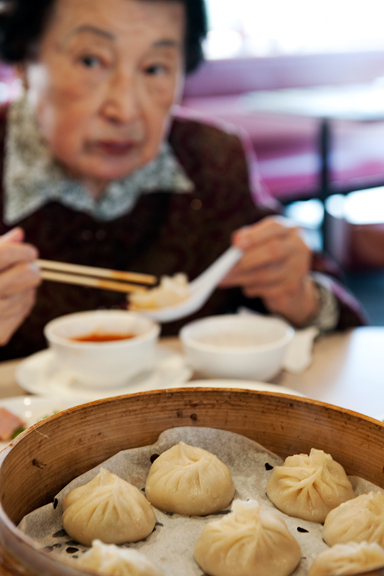 I thought an appropriate recipe to share this time would be a Beijing-style Chinese breakfast. It's my Daddy's favorite. He used to make this on weekends when I was in high school. So I'm posting this in honor of Dad since we're having a girls-only visit this time. It starts with Chinese doughnuts.
chinese doughnuts – not quite what you were thinking
soybean milk
Chinese doughnuts (
yo tiao
) are fried dough, but neither sweet nor salty. It's a special kind of dough and I have heard Chinese doughnuts are tough to make. The outside is delicate and crispy, the inside is airy, light, and chewy. I found some at the H-Mart in Denver recently. That was pretty exciting. For me, it's the essential ingredient in savory Chinese soybean milk soup (
do jian
).
preserved mustard greens, red wine vinegar, chili oil, sesame oil, green onions
pork sung (shredded dried pork)
The other goodies (it's all about the goodies) include preserved mustard greens, green onions, sesame oil, chili oil, red wine vinegar, a little bit of pork sung (shredded dried pork), and of course slices of Chinese doughnut. Mom told me that you only need a couple of drops of the vinegar to thicken the soybean milk.
everything into the bowl except for the soybean milk
when the soybean milk is hot, pour it on
Please please please don't buy sweetened or flavored soybean milk for this. It will totally suck if you do that. I know there are a gazillion soy milks out there, but you want unflavored soybean milk. In fact, the kind you get at the Asian markets is better than the kind you purchase at non-Asian markets. I don't know why, but they are just different. Mom says (she's sitting right here next to me) that you have to watch the soy milk carefully when you heat it up because it boils over VERY quickly. Mom is always right, you know. Pour the hot soy milk over the goodies and serve with more goodies on the side including a long strip or two of Chinese doughnuts. Good stuff!
serve with a side of hot chinese doughnut and extra toppings
now that's a chinese brekkie
Savory Chinese Soybean Milk Soup (shian do jian)
[print recipe]
8 oz. Chinese doughnuts (yo tiao)
3 green onions, sliced thin
1/4 cup preserved mustard greens, diced
1/2 cup pork sung
dash of vinegar (I use red wine vinegar)
sesame oil
chili oil (optional)
1 quart unsweetened soybean milk
Heat the Chinese doughnuts in the oven (350°F) for a few minutes until just crisp, but not hard (still want them relatively chewy in the middle). Slice two or three of the strips into 1-inch thick pieces. Sprinkle about a tablespoon of green onions, preserved mustard green, pork sung, a few drops of vinegar, a dash of sesame oil, and if using – chili oil in each bowl. Top with five or six pieces of Chinese doughnut. Meanwhile, heat the soybean milk in a pot over high heat. Watch it carefully as it boils over VERY quickly. Just as it begins to boil, remove from heat and pour the hot soybean milk into each bowl. Serve hot with extra toppings on the side and a strip of Chinese doughnut. Serves 4. Note: The purpose of the vinegar is to thicken the soup, so you only need a couple of drops – don't go crazy or it will get incredibly thick.