Recipe: carnitas
We are three weeks away from the Food and Light Workshop! Todd, Diane, Helen, and I have been working like mad to put this event together. We have a fantastic group of attendees converging on Boulder at the end of June including some of my favorite food bloggers. It's not too late to snag a spot! There are a handful of spaces left and if you're flying into Denver, Southwest Airlines has a Rapid Rewards double credit program for any flights into or out of Denver. (I know this because I just booked two flights out of Denver).

pussy willows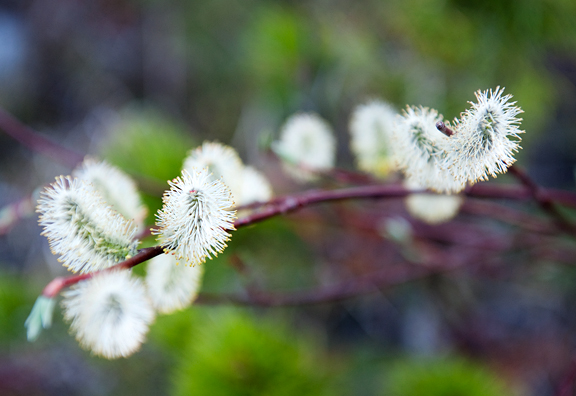 the thaw is well under way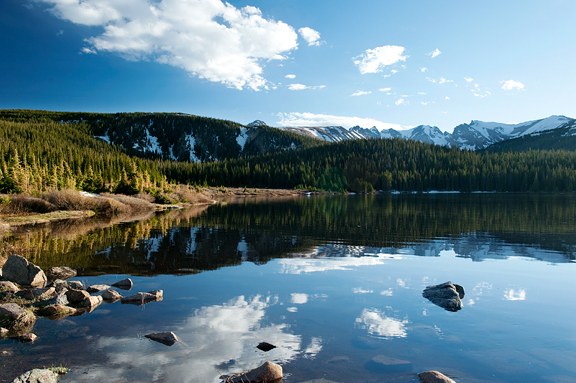 Productive weekend? Fun weekend? Hot? Busy? All of the above (or rather, everything to the left) for me. Jeremy and I managed to get quite a bit taken care of for work and around the house. We even took Kaweah for a swim. Each year it gets harder and harder for her to make it to the high alpine lakes, so we try to ease her into the hiking season. She still loves it and she's still a complete nut.
in search of the stick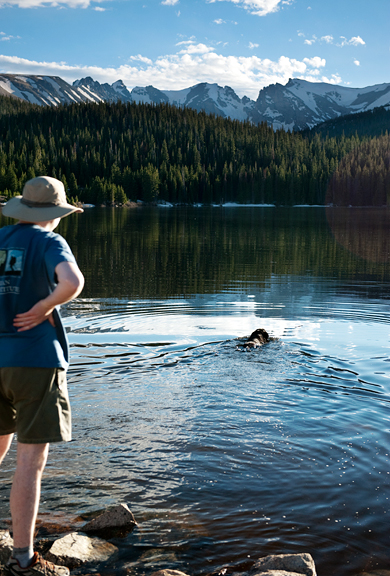 scooby snack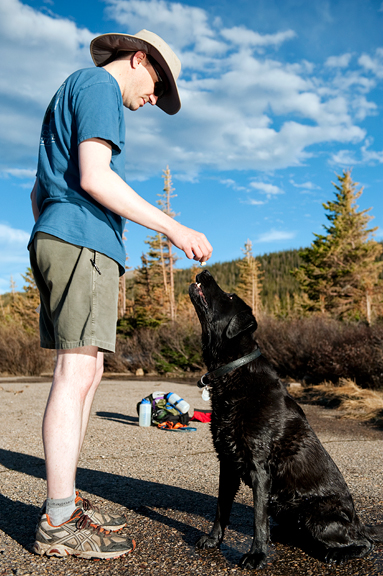 throw the stick!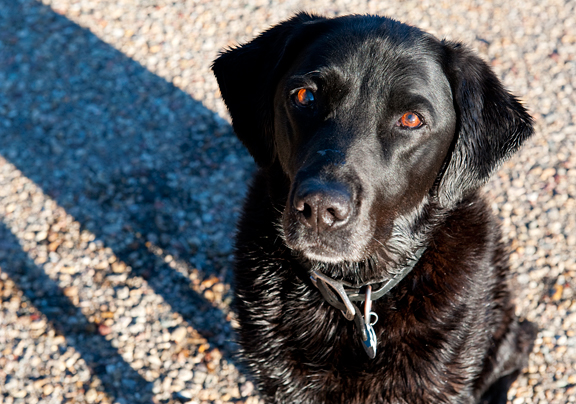 It's been uncommonly humid in our neck of the woods this weekend and that makes for interesting weather. As we walked Kaweah back from the lake, we saw some striking
mammata
in the sky as the sun dropped closer to the horizon. The hot air from the day gave way to the flow of cool air coming off the melting banks of snow in the forest. The mountains are invigorating. Jeremy and I sometimes get bogged down in the work we have to do and forget how much good it does to just step outside and breath the clean mountain air and drink in the gorgeous surroundings. I climbed an embankment to get a shot of the clouds and then called down to Jeremy, "We live in AWESOME!" We really do.
mammata just before sunset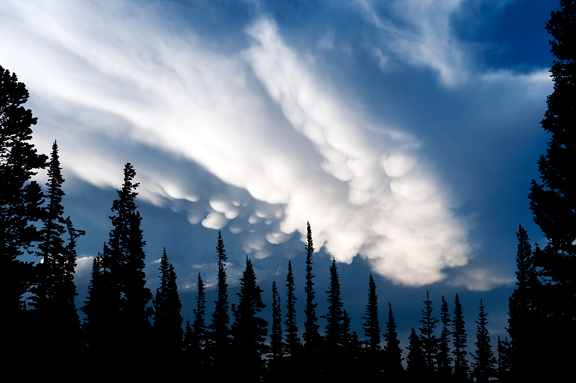 Okay, but Awesome became awesomer after I learned to make carnitas. Can you tell I'm on a taco kick? It's because of our trip to California and that lovely Mexican food in the Central Valley. It's been on my "want to make" list forever and I referenced my go-to book for all things wonderful and New Mexican –
The Border Cookbook
.
cumin seed, chiles de árbol, mexican oregano, garlic
blend with salt and pepper
I have made this dish two ways. The first attempt used ground cumin, a New Mexican red chile, and regular oregano. It wasn't bad. Then a few days later I was at
Savory Spice Shop
in Boulder talking to Dan about sponsorship for
Food and Light
when I saw every spice I was missing in the recipe. I ran about gathering what I needed since the recipe was fresh in my head and went home to make another batch.
it was not a lot of fun cutting this sucker into cubes
mix the spices with the pork
I definitely recommend trying to make this with the proper ingredients. It's fine if you can't, it's just a slightly ghetto version. But the toasted cumin seeds change the character of the carnitas from pretty good to downright sizzling. Hey, I make these mistakes so you don't have to. It's because I care.
relatively even distribution of yum
sear the pork
So I chickened out of using lard or shortening because I thought vegetable oil was a healthier alternative. I know… this coming from the person known simply as "Butter" in many circles. Don't judge!
add milk last
cooked down to browned goodness
The addition of the milk really transforms the carnitas into those signature morsels glistening with that crisp outer layer. Let the liquid cook down and keep scooping up the beautiful browned bits on the bottom of the pan. Flavor. Country. I stuffed some carnitas into blue corn tortillas with queso fresco, cabbage, and salsa. As my friend
Figs
would say,
Booyah!
serve hot and fabulous
my personal favorite – carnitas in tacos
Carnitas
[print recipe]
from The Border Cookbook
4 garlic cloves
2 tsps cumin seeds, toasted
2 tsps dried oregano, preferably Mexican
1 tsp salt
1/2 tsp black pepper, freshly ground
2 chiles de árbol or cayennes
2 1/2 lbs. pork Boston butt, cut into bite-size cubes
1/4 cup lard or vegetable shortening (I used vegetable oil, call me a wimp)
1/4 cup milk
Blend in a food processor or mash with a mortar and pestle the garlic, cumin seeds, oregano, salt, pepper, and chiles. Place the pork cubes in a medium bowl and mix in the spices until the pork is evenly coated. Let sit at room temperature for a half hour. Warm the fat (lard, shortening, or oil) in a large deep, heavy pan over medium high heat. Add the pork and sear the meat. Reduce the flame to barely simmering and cover the pot. Let the pork simmer for an hour, giving it a stir every 20 minutes or so. Remove the cover from the pan and stir in the milk. Increase the flame to medium-high and simmer until the liquid has evaporated. There will be a lot of browning on the bottom of the pan – scrape that up and stir it in (that is the GOOD stuff). After 15 minutes, the meat should be browned and lightly crisped on the outside, yet moist and tender inside. Serve hot (I like mine in tacos). Serves 6.