Recipe: italian meatballs
It snows here in June. It snows, it rains, it thunders, it sun showers, it gets misty.

it's gorgeous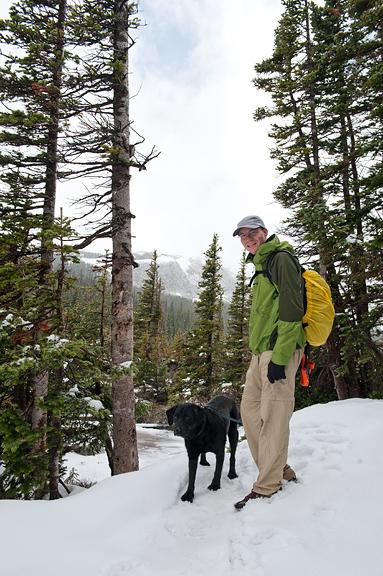 and we love it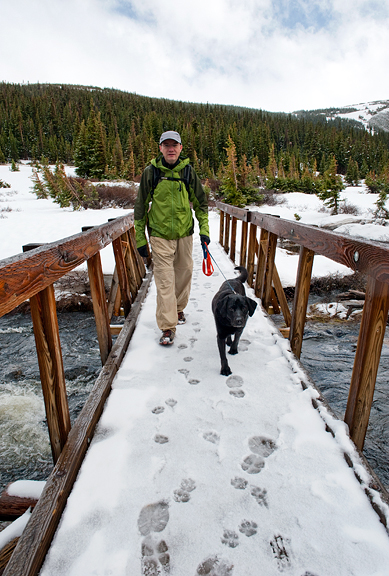 miss kaweah especially loves it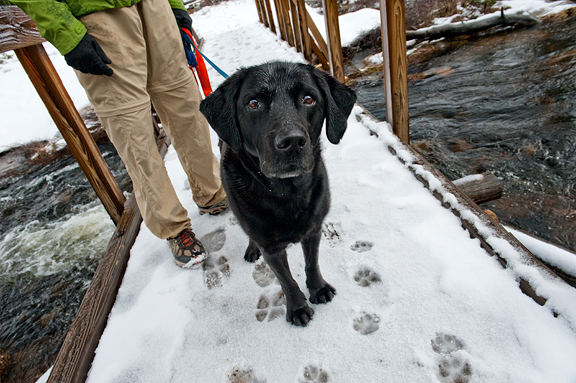 And people get married. It's like a conspiracy, but June is the time. Take my friend,
Kitt
, for instance. She got married this weekend. It's June. I rest my case.
lookin' good!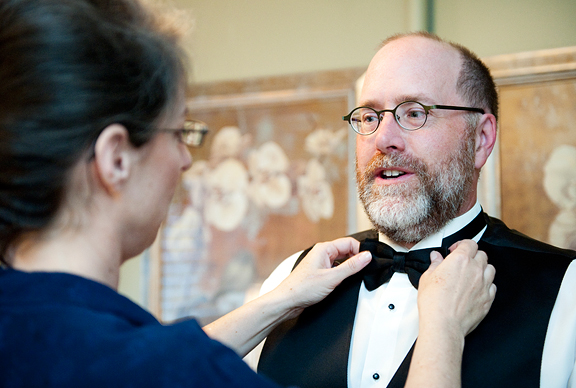 the gals get ready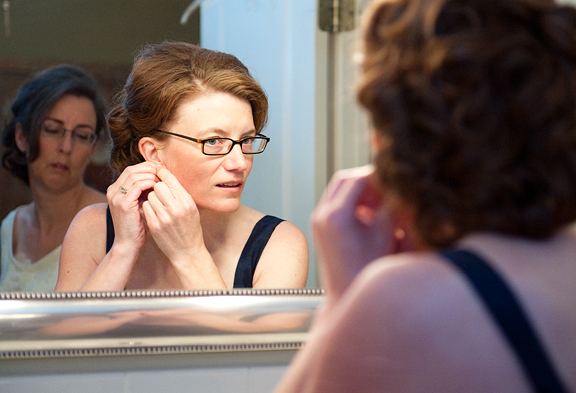 the flower girls share a laugh with kitt's mom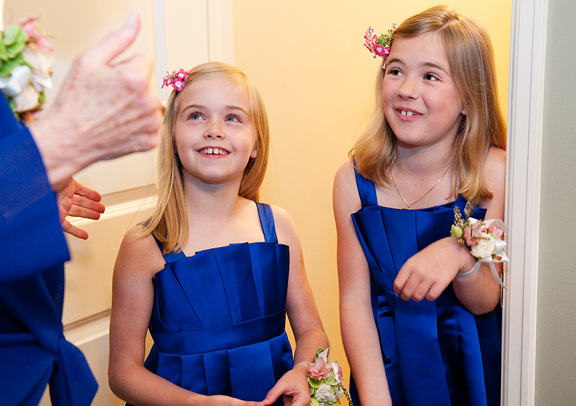 vows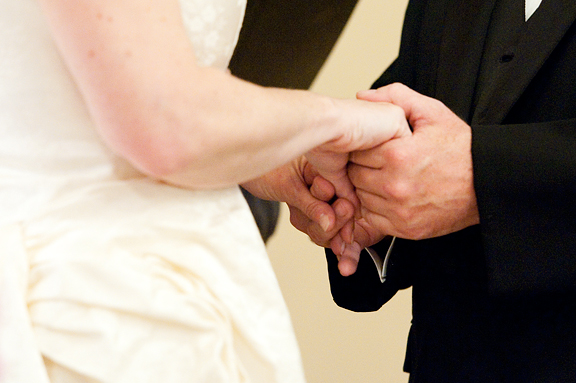 congratulations, you two!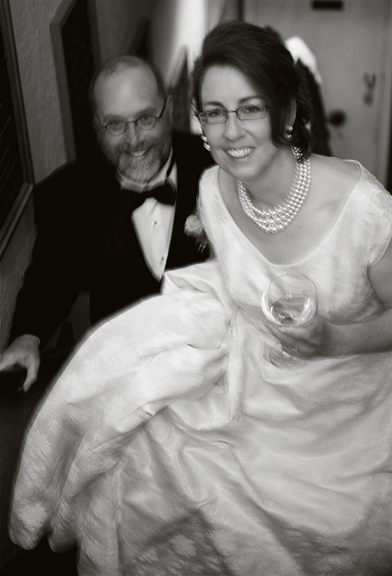 Since it
is
wedding season, I could not think of a better time to tell you about the book my friend,
Lorna Yee
, has written. It would make a fabulous gift for any couples getting married.
the newlywed kitchen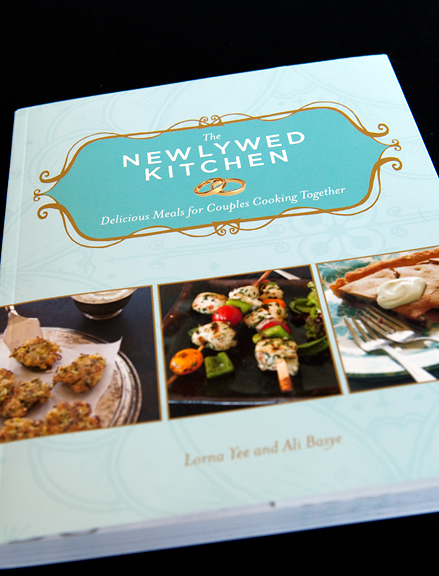 The subtitle is
Delicious Meals for Couples Cooking Together
, but I'll tell ya – Jeremy and I don't really cook together. 17+ years and the formula is as follows: I cook and he does some prep and washes the dishes. I figured the book wasn't really meant for us (and by us, I mean me), but I was willing to flip through and see what it had to offer. I sat down for what I thought would be fifteen minutes of perusing. It turned into an hour reading the delightful interviews with well-known food couples, including two of my favorite people on the planet,
Shauna and Danny
. And don't let me forget the recipes. I have about two dozen pages dog-eared; they all look so fresh and good. But there was one recipe that I just had to try.
start with bread soaked in milk
let's make meatballs: beef, pork, veal, egg
Italian grandmother meatballs. The recipe looked authentic (I checked it against
this meatball recipe from my dear Susan
), quick, and easy. Remember, I am a fan of quick and easy right now!
egg, garlic, oregano, red pepper flakes, flat-leaf parsley
add the parmesan and mix
I grew up knowing absolutely zippo about Italian food. The meatballs I had tasted were dry, bland, unpleasant things. The stuff of cafeterias. I honestly think they were wads of ground beef. I had no idea how amazing the blend of veal, pork, and beef could be. 'Tis amazing, kids. My only issue with the meatballs was preserving the perfectly spherical shape. I couldn't. They wound up being multi-sided meatballs, not round meatballs. Anyone else have this problem?
form the meatballs
pan fry on all sides
The one thing that threw me for a bit was the sauce. It calls for crushed tomatoes. Crushed tomatoes are easily found canned. My problem with canned tomatoes is that the cans contain
bisphenol A (BPA)
. Well, lots of cans contain BPA in the linings without much cause for concern, except tomatoes are quite acidic which leaches BPA from the lining into the tomatoes. I don't want to be ingesting BPA if I can avoid it. I did some searching online and I found a semi-solution.
pomi is bpa-free, unfortunately whole foods could not confirm if their tubed paste was
the way it should be – although i'd prefer organic
I was disappointed when I asked a local Whole Foods if their tomato paste tube contained BPA and they didn't know. In fact, the fellow I first asked about it didn't know what BPA was. They told me to just assume it did have BPA. You'd think… nevermind. At least they carried Pomi.
onion, garlic, basil
stirring in the tomatoes and tomato paste
The addition of the basil to the sauce gave it a delightful boost. Jeremy walked into the kitchen as it simmered and you could see his nostrils flare as he inhaled the aromas of the sauce and declared that it smelled amazing. Kaweah was already poised in the middle of the kitchen floor, pointed like a compass needle at the meatballs. That dog!
stir in the garlic and basil
finally: simmer the meatballs in the sauce
I have to admit, I was predisposed to loving this recipe because I was
craving
meatballs for about a month. However, these meatballs stand on their own merit. They are moist, tender, full of breadth and depth of flavors – nothing like the meatballs of my Southern youth. We took our plates outside and enjoyed the fine evening light as the sun dropped behind the mountains. You really don't have to be newlyweds to appreciate this lovely book. Everyone can enjoy it. We certainly are!
another great recipe to add to the archives
Full Disclosure: I received a free copy of The Newlywed Kitchen from Sasquatch Books.
Italian (Grandmother) Meatballs
[print recipe]
reprinted with permission from The Newlywed Kitchen by Lorna Yee and Ali Basye
1/4 cup whole milk
1 cup day-old bread, cubed (crusts removed)
1/3 lb. ground veal
1/3 lb. ground pork
3/4 lb. ground beef
1 egg
1/3 cup Parmesan or Pecorino, grated (more for garnish)
3 tbsps parsley, chopped (more for garnish)
3/4 tsp kosher salt
1/2 tsp black pepper, freshly ground
2 tsps fresh oregano, chopped
2 cloves garlic, minced
pinch red pepper flakes (optional)
1/4 cup extra-virgin olive oil for frying
tomato sauce
1/3 cup extra-virgin olive oil
3/4 cup sweet yellow onion, diced
4 cloves garlic, minced
28 oz. crushed tomatoes (if you want to avoid BPAs, try POMI)
3 tbsps tomato paste
3/4 cup fresh basil leaves, torn
kosher salt to taste
black pepper, freshly ground to taste
Make the meatballs: In a small bowl, soak the bread cubes in the milk for a couple of minutes. In a large bowl, combine the soggy cubes, the veal, pork, beef, egg, Parmesan, parsley, salt, pepper, oregano, garlic, and red pepper flakes. Mix it together gently and begin forming meatballs about 2-inches in diameter. Try to avoid overmixing the meat or pressing the meatballs too tightly because this will make them tough (and we want tender). Heat the olive oil in a large skillet over medium-high heat. Place the meatballs in the pan while giving them enough personal space to develop a lovely deep brown exterior. You will likely have to fry them in two batches and you will most certainly have to turn them to brown on all sides. This should take about 8-10 minutes total (then you plunk them in the tomato sauce for more cooking).
Make the sauce: Heat the olive oil in a large skillet over medium heat. When oil is hot, add the onions and cook for 7-8 minutes until golden brown. Add the garlic, crushed tomatoes, tomato paste, and basil. Season to taste with salt and pepper. Bring the sauce to a simmer and place the meatballs in the pan with the sauce. Let simmer for 25-30 minutes. Serve the meatballs and sauce. Garnish with Parmesan and parsley.