Recipe: homemade limoncello and limon sunrise cocktail
despite the rainy day, the flowers still say it's summer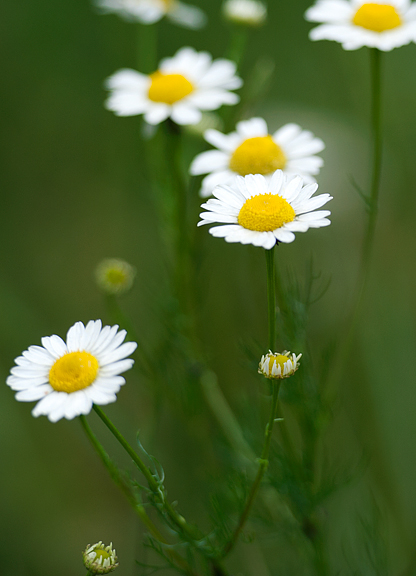 As I went around the house flipping all of our calendars (yes, I'm the type who requires calendars and clocks everywhere) my eyes settled on August 1st. It's my sister's birthday today (Sunday). How old would she have been? I had to first remember how old I am and add five and… It has been over six years since Kris passed away, but I still think of her every day. People who have lost siblings have told me that you never stop thinking of them. I don't think that's a bad thing.
Jeremy came home Saturday evening after a week in Oxford and it feels like life has returned to normal. Whatever normal is, I like it. Today was overcast, cool, and rainy. A nice respite from the heat.

my chinese chives are starting to flower (these buds are delicious in a stir-fry)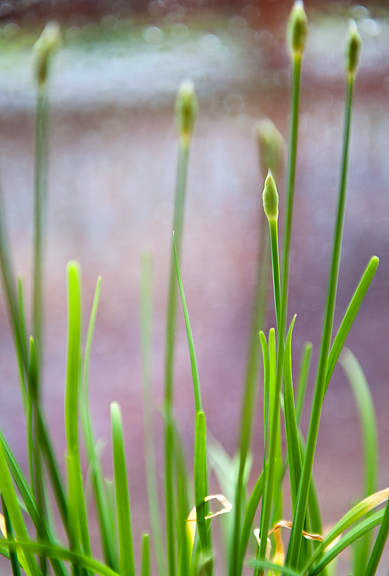 But I'm still prepared for the hot weather because I know it's coming back soon enough. Oh yes. Back in May (which seems so far away now), I purchased two bags of Meyer lemons from Whole Foods as their season was quickly coming to an end. After depleting our supply of
Buddha's hand citron vodka
rather quickly, I figured it was high time I tried my buddy
Figs'
recipe for homemade limoncello.
scrubby dubby the lemons
harvest the peel
These are the types of projects that require patience, planning, and the ability to forget. You can't make it and consume it the same day. While the Buddha's hand citron vodka took 40 days, this took 80 days. I hid it away in my office closet where it could stay in the cool and dark. There were plenty of things to distract me from the limoncello, but when I remembered it, I'd get excited about the day it would be ready.
all of the peel
into the jar
I scored a couple of gallon-size Ball jars for my boozy infusions. Even though I don't drink much of this stuff, I love the idea of making your own. Just love it. They make great gifts, it's fun to serve cocktails at parties with them, AND I love the look that the cashier gives me when I slap several giant bottles of cheap vodka on the counter at the booze barn. They think I'm a
lush
, but I can barely function after 3 ounces of wine!
fill with vodka
wait 40 days
I made a slight mistake in my enthusiasm and poured both bottles of vodka in with the lemon peels at the start. My buddy, Figs, instructs us to add one bottle because the second bottle goes in at the 40-day mark. I think it's okay. I do. But you should follow her instructions nonetheless. Did I mention you should use cheap vodka? Yes, save some bucks, use the cheap stuff.
at 40 days, add sugar syrup and 2nd bottle of vodka
at 80 days, it is ready
When I tasted the limoncello two weeks ago, it reminded me of Listerine. I can't really trust my opinion when it comes to booze though. I prepared a bottle to bring to
Manisha
as a hostess gift. She told me it was delightfully lemony. I can't drink it straight because I'm a ninny like that. So I made a total girl-drink with it. It's lovely.
limoncello and freshly squozen orange juice
top it with a splash of grenadine
A limon sunrise! Girl drinks rock my world because they are colorful and fruity – two of my favorite things. We toasted Kris' birthday with our glasses of sunshine as the rain soaked the world outside. It's your outlook from within that matters most, no?
limon sunrise
Limon Sunrise
[print recipe]
from The Nibble
ice
1.5 oz. limoncello
4.5 oz. freshly squeezed orange juice (about 3 juice oranges)
splash of rose grenadine
Fill a high ball with ice. Pour the limoncello and orange juice into the glass. Top with a splash of grenadine, but don't stir if you want the "sunrise" effect. Let it settle to the bottom. Serves 1.
Homemade Limoncello
from Figs, Lavender, and Cheese
15 thick-skinned lemons (okay, I didn't have thick-skinned lemons, I used Meyer lemons)
1.5 liters of cheap vodka
3 1/4 cups sugar
5 cups water
Brush and wash the lemons well, pat dry. Remove peel with knife or peeler. Remove any pith from the peels. Place the zest in a 1 gallon jar. Pour 750 ml of the vodka into the jar over the zest and seal. Let sit for 40 days in a cool, dark location. After the 40 days are up, combine the sugar and water in a medium saucepan over high heat and stir to dissolve the sugar. When the contents come to a boil, let continue to boil for about five minutes. Remove from heat and let cool. Add the sugar syrup and the rest of the vodka to the jar of lemon peels. Seal and let sit for another 40 days in a cool, dark location. Woohoo!!! Makes a gallon.