Recipe: pistachio sandies
I've had every intention to post here on Fridays, but I kept getting blindsided by a myriad of more pressing things I needed to get done. What with all of the work, projects, holiday baking, entertaining, and well… ski whoring.

this is vail, bitches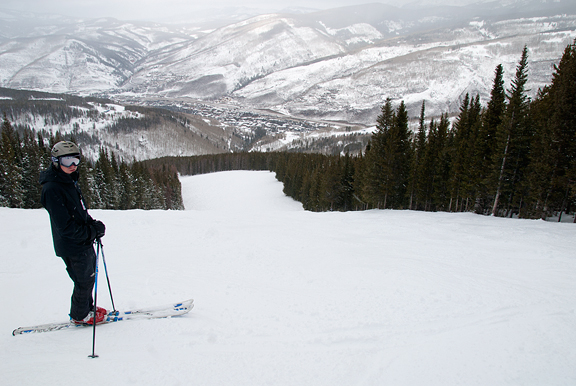 nothing like a little combat skiing (glades) to get the morning started (at eldora)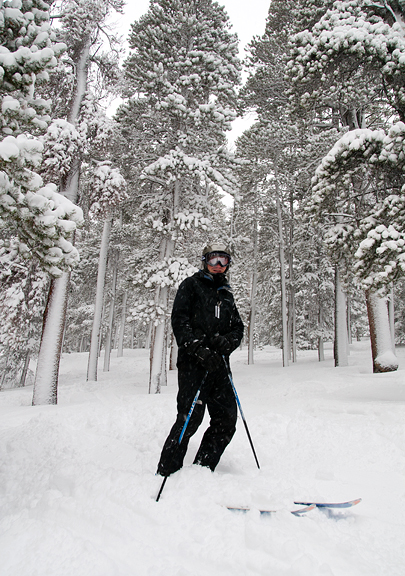 Plus, there was Ignite Boulder 13 last week – one of the few evening events Jeremy and I are willing to attend on a weeknight. I really love going to Ignite Boulder because I get to see heaps of local friends in attendance, volunteering, or presenting. I gave out 90
snickerdoodles
, even more hugs, and heckled the bejeezus out of my shooting partner and good friend,
Jason
.
fearless mc, ef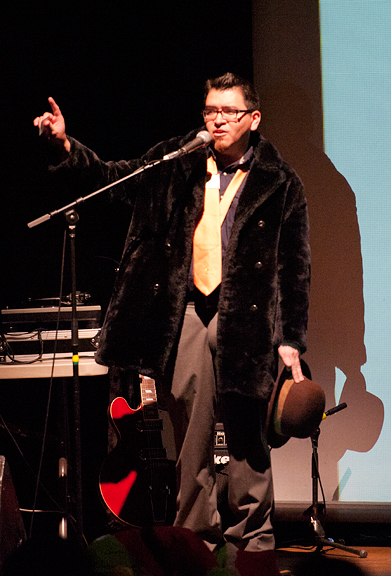 sold out crowd of over 850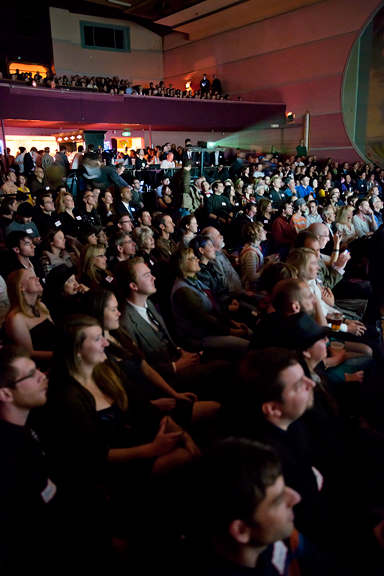 talking about mental "o"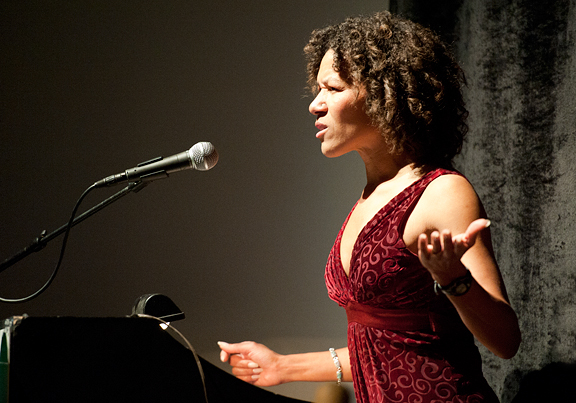 two highlights of my evening: the fabulous lady janelle (that's jason, who presented) and smokey bear!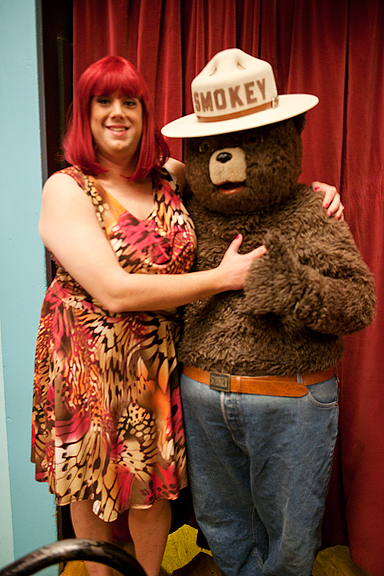 The thing that has really been the big time suck of late is this holiday baking schedule. Sure I love to just whip up a batch or even a double batch of cookies to share… However, because it is the holidays, I – like so many of my baking friends – am making a dozen kinds of cookies or confections to give out to those individuals we want to thank for their service and general competence. My kitchen has been insanity of late, cranking out hundreds of cookies. But, I'm always on the lookout for a relatively easy, yet appealing new cookie recipe and I happened upon one of
Aran's
recently.
pistachios about to get toasted (in the oven, not on booze)
pulse in the food processor
Because Aran bakes gluten-free, her original recipe is a gluten-free cookie. It seems that that majority of food blogging bakers are taking the gluten OUT of the cookies for their adaptations. Me? Well, I decided to put the gluten INTO the recipe this time. (Forgive me,
Shauna
. xo) Actually, what I did was take my old
Mexican wedding cookies
recipe and substitute ground, toasted pistachios for the pecans and add some almond extract. How awesome is that?
that's right – butter
and flour
I'm not a huge fan of pistachio skins, which is part of the reason I toast my pistachios for a few minutes. When they cool, the skins become easier to rub off the pistachio nut. Also, the fewer pistachio skins in the mix, the greener the cookie. I love green. I freaking love the color green.
almond extract adds a nice flavor
mix in the nuts
So the dough turned out drier than the dough for the Mexican wedding cookies and I think that may have to do with the oil content of the nuts? I dunno. They worked out fine, but I think reducing the flour or adding a smidge more butter will bring you a dough consistency closer to the pecan version. In this case, I had to be a little more gentle forming the dough balls.
roll out the dough balls
dusting the cookies in powdered sugar
Despite the added work of toasting and skinning the pistachios, I really prefer these to pecan sandies because of that pistachio-almond extract-y flavor. I can take or leave pecans, but pistachios? I'm all over that one. And they make beautiful sweet treat gifts. So if you haven't tried these, you might consider changing up your holiday cookie repertoire to include these lovelies.
awesome blossom!
Pistachio Sandies
[print recipe]
inspired by Cannelle et Vanille
1 cup (~100 g) pistachios
8 oz. butter, softened
2 1/4 cups (315 g) flour
1/3 cup (45 g) powdered sugar
1 tsp almond extract
1/2 tsp vanilla
1 tbsp water
1 cup extra powdered sugar for rolling/dusting
Heat oven to 325°F. Spread the pistachios on a baking sheet into one layer and toast for 5-10 minutes in oven (don't let them brown, they should *just* start to smell toasty). Remove from oven and let cool. Rub the pistachios in a kitchen towel or with your fingers to remove as much of the pistachio skins as possible. Pulse the pistachios in a food processor to a coarse meal. Place the butter in a large bowl and beat for 30 seconds. Add half of the flour, powdered sugar, almond extract, vanilla, and water. Beat until blended then beat in the rest of the flour. Stir in the nuts. Pinch off dough and form 1-inch diameter balls and place on an ungreased cookie sheet. Bake 20-25 minutes until the bottoms are golden brown. Remove from baking sheet and cool on cooking rack. When cookies are cooled, roll in powdered sugar. Makes 36 cookies.