Recipe: breakfast sausage
Last week during some long overdue maintenance on the innards of this blog, I had to go back – waaaaay back – to the earliest posts to close out comments (has to do with spam, not with any of you). It's been a while since I've revisted my old posts. I skimmed several dozen and realized that there was a lot more of me in those posts even though I tore much of the personal stuff out. (Also, my writing was actually worse, if that's possible). I feel as if there is less of me here lately on these virtual pages.
use real butter used to be a happy place for me. These days I am feeling an ambivalence creeping in that I've tried to follow to its source. I don't hate it, but I'm not loving it like I used to. The world of food blogging has changed a lot. People assume if you write a food blog that you want more traffic, more readers, more links, more stumbles, more, more, more! There are formulaic instructions for writing your blog, shooting your photographs, building community – for "success". Honestly, it used to feel like a community to me and now it feels like a strip mall surrounded by McMansions. That's depressing.
Blarg.
The past couple of days have been really good for me. I've been working and planning with some exceptional people on several projects – some professional, some personal, but all of them what I want to be doing. I am energized. And I'm happy. Yet I can't decide if the blog is helping me or hindering me at this point. Can you feel it? I can feel it.
I'm not sure if I just need a kick of motivation or inspiration here, or perhaps a change? Maybe a little change, maybe a great big change? Maybe time away? I don't know. Don't fret. I'm thinking aloud which I rarely allow myself to do here and after reading that last string of questions, it's probably best to rein those loud thoughts back in. All options are on the table. If anything, I'd like to steer myself back to the original purpose of this blog, which was to document the recipes I like (Future Me is always thankful to Past or Present Me for doing it), record some of what I'm thinking and doing, and welcome those who drop by.

after last night's sunset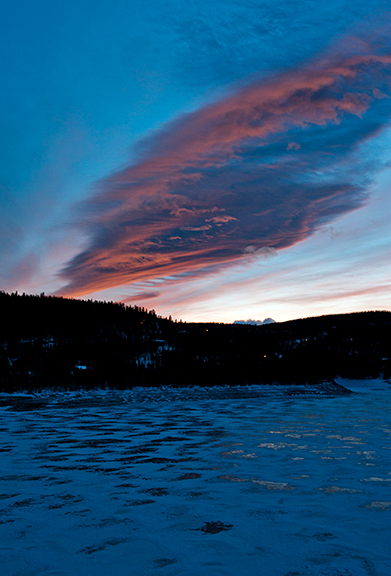 I've been wanting to make homemade breakfast sausage since forever. I love that stuff. We rarely ate it at home, but I was obsessed with the spicy, salty, aromatic pork patties. These days, I will not touch the store-bought name brand sausage patties. You know why? The two times I ate it (in college, of course) resulted in two separate trips to the emergency room, doubled over in pain from severe cramps, only to be given some crazy awful codeine syrup that knocked me out for a few days. No, thank you!
ground pork
rosemary, sage, and thyme
The last time I was at my in-laws' house, they served us homemade sausage at breakfast. I didn't get dreadfully ill. I didn't even get mildly ill. And the sausage was awesome. Breakfast sausage was added to my "try this" list of recipes. Several recipes online call for grinding your own pork. The claim is that it is superior to the store-ground pork. I believe them, but I'm also not made of spare time.
spices, herbs, sugar, salt
grated nutmeg (that's right, this was back in the henna tattoo days)
Easy. SO EASY! I love dumping everything into a bowl and mixing it up. That's satisfying. Takes mere minutes – possibly even one minute if someone doesn't come up and repeatedly paw you for a peanut butter (dog) treat. Yeah, she did. When you shape the patties, don't make them too big. That's just weird. Make them slightly smaller than the palm of my hand, which is a standard international unit of measure.
form patties
fry in a skillet
You know what's to love? Here's what's to love: minimal prep time and no visits to the ER. I'm a planner. I plan all the time. I plan everything… except breakfast. I'm not a fan of breakfast, so I don't plan it (unless we have guests and then it stresses the mess out of me). However, these sausages are wicked fast to make from the moment Leonardo DiCaprio plants the idea in your head (I loved that movie) until you're stuffing your face with lovely breakfast sausages hot out of the skillet.
mmm, breakfast sausage inception
Breakfast Sausage
[print recipe]
adapted from this recipe
1 lb. ground pork
1 tsp salt
1 tsp ground black pepper
1 tsp fresh sage, finely chopped
1 tsp fresh thyme, finely chopped
1/4 tsp fresh rosemary, finely chopped
1/2 tbsp light brown sugar
1/4 tsp nutmeg, freshly grated
1/4 tsp cayenne pepper
1/4 tsp red pepper flakes
Mix all ingredients in a bowl until well-blended. Form patties to desired size (mine were 2-inches in diameter). Place a skillet on medium-low heat and set the patties in the pan. Cook until the bottoms are browned, then flip and continue to cook until the sausage is done (about 10-15 minutes). Makes 8.