Recipe: maryland crabcakes
Greetings from the Land of Enchantment! Professional meetings and bird migrations had both Jeremy and myself heading south Sunday morning to the Great Adobe Theme Park, also known as Santa Fe. Jeremy is a native son of New Mexico – it's a little like coming home for him. We love to road trip together into wide open spaces with few people around. It's the same reason we enjoy hiking and backpacking – wide open spaces with few people around.

the road south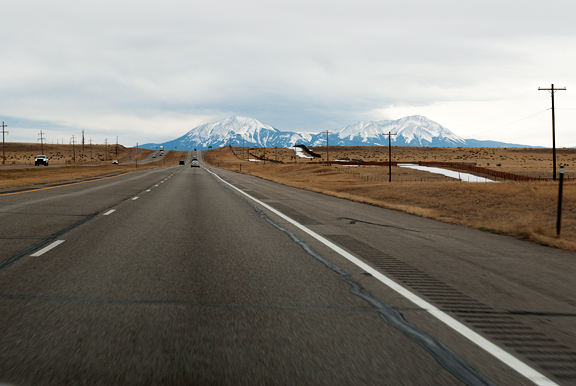 pronghorn antelope (these suckers run far… and fast!)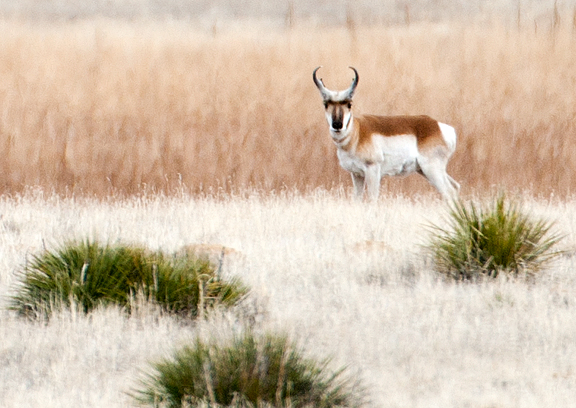 While Jeremy had a reception to attend, I met up with my aunt and uncle to try out some tapas downtown. Santa Fe is to them what Boulder is to us. They don't live in Santa Fe, but they enjoy the fantastic restaurant scene, the arts, the culture, the town. I love knowing a local who cuts through the heavy marketing and takes you right to the good stuff!
santa fe's la boca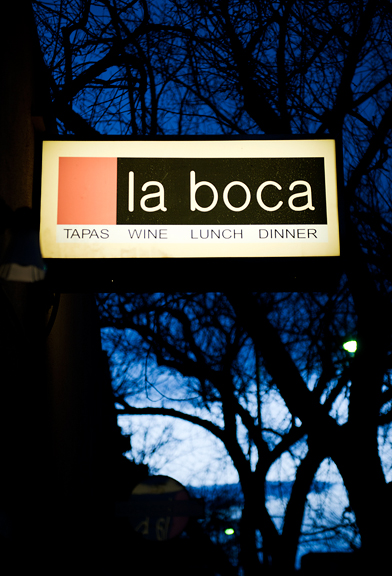 arugula salad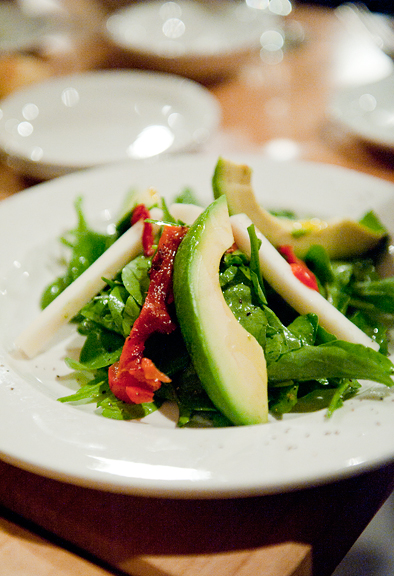 tuna carpaccio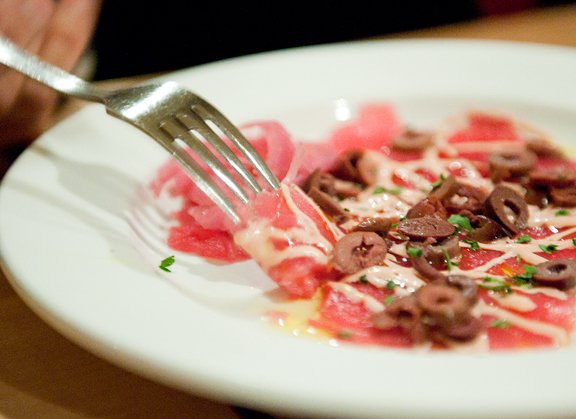 tapas trio and boca fries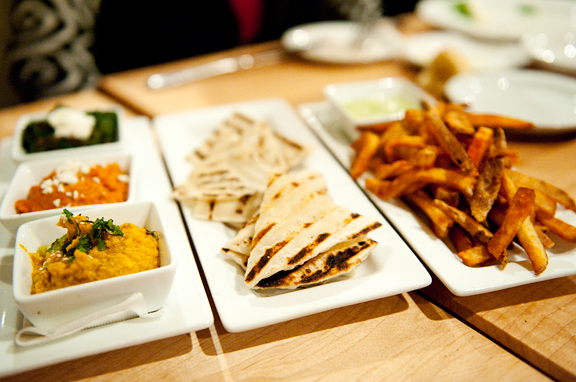 My aunt rattled off a whole list of good eats in Santa Fe that she emailed me after dinner. I in turn forwarded this list to
Bridget
who happens to be coming up through Santa Fe just around the time I'm leaving, and leaving Santa Fe just around the time I'm coming back. We are sufficiently bummed to be playing this game of interstate-tag-without-the-tag-part, but we're practically neighbors except for that whole 11-hour drive issue.
beautiful lights in a storefront window, downtown santa fe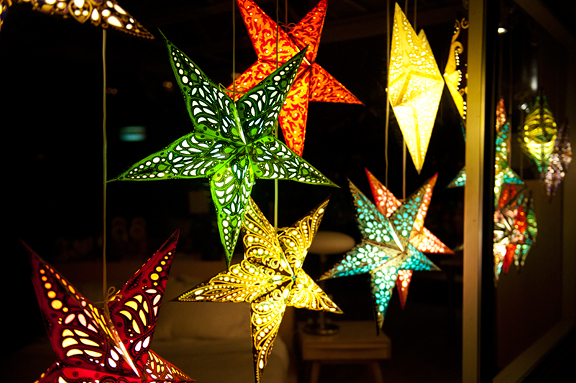 It goes without saying that whenever Jeremy and I cross the border into New Mexico, there will be the Ceremonial Eating of the New Mexican Food at some point. You can get green chile on ANYTHING around here. There are certain foods you associate with a place or with a state. Where I'm from, it's Virginia ham (aka country ham). To the south of my home state, I really like North Carolina barbecue (vinegar-, not mustard-based). And to the north: Maryland crabcakes.
crab, worcestershire sauce, old bay seasoning, mayo, bread crumbs, spices, eggs
mix together all but the crab and bread crumbs
My favorite way to enjoy Chesapeake Bay blue crab is to dump a big pile of steamed crabs in the middle of a newspaper-lined table surrounded by friends and family ready to dig in. That's a vivid and fond memory of my childhood summers after having caught the crabs with my sister on the docks. Grandma and Mom would take turns picking out crabmeat for me to eat until I was skilled enough to do it myself. Then one day, I had a crabcake. In a restaurant. Eating crab without having to peel the crab?!
gently stir in crab
mix with bread crumbs
I had always read that making your own crabcakes is easy to do, but I never did it until last week. It's true. Crabcakes are
ridiculously
easy to make from scratch. And you don't have to make them into large crabcake patties (crabby patties – I know there are SpongeBob fans out there!). These are perfectly good as tiny little crabcake appetizers. You just have to form smaller bite-size patties or balls. Party food.
i prefer to pan fry the patties
flip when golden
You are more than welcome to deep fry these crabcakes. I'm sure that makes them even more irresistible than they already are, but I found the pan-fried versions to be a nice balance of crunchy and tender. They also make awesome leftovers (we're big on leftovers in the House of Butter).
Crabcakes are ubiquitous in Virginia, but I've always known them as Maryland crabcakes. I had a geography teacher in eighth grade from Maryland who told us that people in Maryland catch crabs with bull lips and people in Virginia (the "other" side of the Chesapeake according to Mr. Spedden) catch crabs with chicken necks. You have to say "bull lips" and "chicken necks" with that southern accent. And yeah, I used chicken necks.

the crispy outside is the best
Traditional Maryland Crabcakes
[print recipe]
slightly modified from this recipe
2 eggs
1/4 cup mayonnaise
1 tsp Old Bay seasoning
1/2 tsp white pepper, ground
2 tsps Worcestershire sauce
1 tsp dry mustard
1 lb. lump crab meat
1/2 cup bread crumbs
2-3 tbsps vegetable oil
Mix the eggs, mayonnaise, Old Bay seasoning, white pepper, Worcestershire sauce, and mustard together. Add the crab meat and mix well. Stir in the bread crumbs. Shape into 6 patties. Heat 2-3 tablespoons of vegetable oil in a frying pan over medium high heat. Place the patties into the pan and fry until the bottoms are browned (about 4-5 minutes). Gently flip the cakes and let the other sides brown another 4-5 minutes or until cooked through. Serve hot. Makes 6.