Recipe: favorite chinese fried rice
It's snowing big heavy flakes tonight! We have seven inches of snow on our deck right now and I'm thinking a little backcountry ski might be in my near future.

[UPDATE: Here's the view from our deck this morning. The forecast was 2-9 inches and we have 14 (it's still snowing). I LOVE IT!!]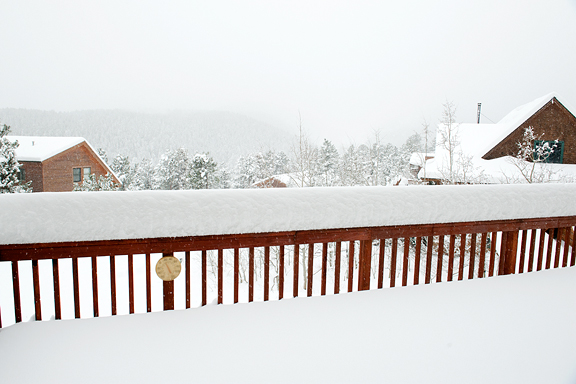 I'm ready for a little break as it has been non-stop around here since I returned from California. I had to test out some new equipment that arrived while I was away and of course, the guinea pig's name is Kaweah. Kaweah got a brushing, then a (much-needed) bath, and another brushing. It wasn't for the photo, it was because she was shedding her winter coat all over the house and because she had her stink on BIG TIME.
now she smells like lavender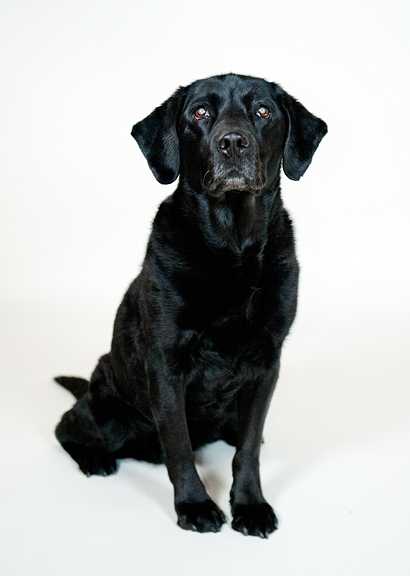 A client shoot kept me off the streets and up late at night earlier this week. The first day of the shoot we were staged at
Chris Cina's
newly-opened restaurant (
Hideaway Steakhouse
). I cannot wait to actually EAT there because Chris is the chef and if you've ever visited his website (gorgeous food, gorgeous photography) you'd want to eat there too. Not only that, but Chris is one of the nicest people ever. The second day was in the home studio – just me, lots of food, and Kaweah following me around waiting for a peanut or carrot to drop.
how can you not love fruits and vegetables?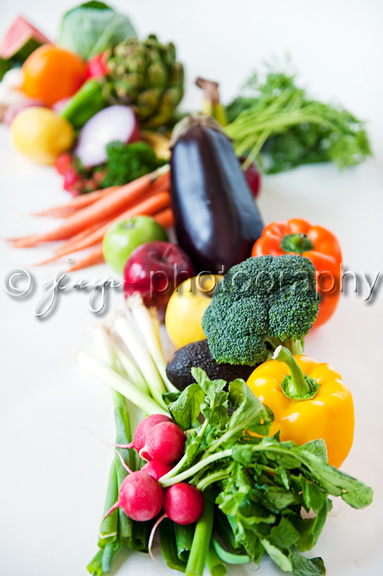 And then there were the property viewings…
We are not moving anywhere!
I hate moving. I hate house hunting. I can barely stay awake to shop for clothes for myself let alone a house. But you see, I have a big incentive to look for a nice place in town because it means my parents will come and hang out in Colorado. Last summer they visited us and scoped out a few properties, then they wined and dined around town and really enjoyed themselves (Dad LOVES
The Kitchen
– who doesn't?). That is important to me because I want them to be happy, but I also want them to eventually live here year-round so I can take care of them and be there for them as they age. That's what Chinese daughters do. That's what Kris and I would have done together, but now it's just me. Of course, at my parents' rate they will be hiking the fourteeners well into their nineties!
these are some nice digs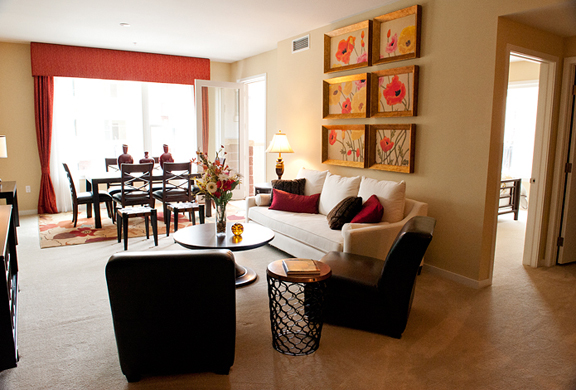 All of this has conspired against me cooking any of the lovely vegetables I picked up this weekend with grand plans to make some dishes I've been craving. It's been simple food like sautéed English peas, eggs, toast, vegetable soup, grilled green chile & swiss cheese sandwiches. So let's dig deep into the queue and get a recipe for my favorite Chinese fried rice recipe that I shot in 2008. I know – where the heck has that been hiding? It's been hiding in my February 2008 cooking photos folder. I document, archive, and save *everything*.
preserved whole mustard green – salty and crunchy
this stuff makes the dish
I've been making this fried rice since college and I've been eating it all my life. I think this is my mom's recipe and it's most certainly one of my comfort foods. It's also one of Jeremy's favorites so I like to make a batch for him before I go on travel. As with most Chinese dishes, this one is mostly prep-intensive and quick to cook. They also make great leftovers.
some pork mixed with cornstarch, sesame oil, and soy sauce
diced onion and julienned preserved mustard green
Chinese fried rice can be anything you want. In most Chinese restaurants, it's where the leftover ingredients go along with extra rice. That's not how I roll. I don't add random ingredients to my fried rice just to use up leftover stuff. I like this combination: pork, onions, preserved mustard green, egg, rice. It's always worked for me: settles my tummy, makes a good day even better, reminds me of all the great food I grew up eating.
scrambled egg
stir-frying the onions, mustard greens, and pork
You can use brown rice instead of white rice – I've cooked with both and the brown rice is nuttier and better for you. I like both kinds. The basic procedure is to cook everything one at a time and then mix it all together in the end. I just try to minimize the number of dirty dishes I generate. Simple, quick (especially if the rice is already cooked), and a big stupid smile on my face.
i like my rice sticky – i'm chinese!
some browned bits of rice are the extra good parts
Favorite Chinese Fried Rice
[print recipe]
4 cups uncooked short-grained rice, white or brown
1 lb. pork, medium dice (I use pork loin)
4 tbsps soy sauce (or more)
3 tbsps sesame oil
2 tbsps cornstarch
vegetable oil (not olive)
6 eggs, beaten
2 onions, diced
1 cup preserved mustard greens, julienned
Steam the rice in a rice cooker or on stove top until fluffy and sticky. In a medium bowl, combine the pork, soy sauce, sesame oil, and cornstarch until the pork is evenly coated. Set aside. In a large sauté pan (I use my stock pot when making this much fried rice otherwise the rice goes jumping out of the pan when I stir-fry it), heat a tablespoon of vegetable oil over medium high heat. When the oil is hot, pour in the beaten eggs and scramble until cooked through. Remove from pan and set aside. In the same pan, add two tablespoons of vegetable oil over high heat. When the oil is hot, sauté the onions until translucent. Add the mustard greens and the pork. Stir-fry the pork until cooked through. Remove from pan and set aside. Heat two more tablespoons of oil in the pan over high heat. Place the cooked rice into the pan, breaking up clumps and stirring it around to avoid burning (but browning is good!). When the rice is mostly broken up and evenly fried, add the pork mixture and the eggs to the pan and stir-fry until heated through and mixed. Serves 8 (at least).