Recipe: macadamia shortbread cookies
It's almost midnight and I'm sitting here in my skivvies because I've packed the pants I was wearing just ten minutes ago. It's always like this the night before travel. Clean the house, pack the gear, check the weather forecast, run around looking for summer clothes that haven't seen the light of day since… last summer. It's definitely not Summer, but this barely even qualifies as Spring down in Boulder.

the tulips are up, but spring is late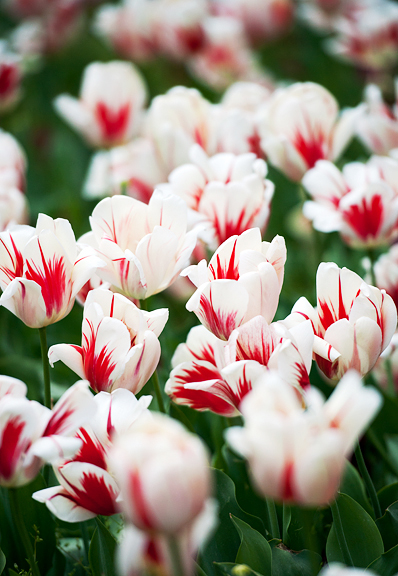 so many varieties abound on the pearl street pedestrian mall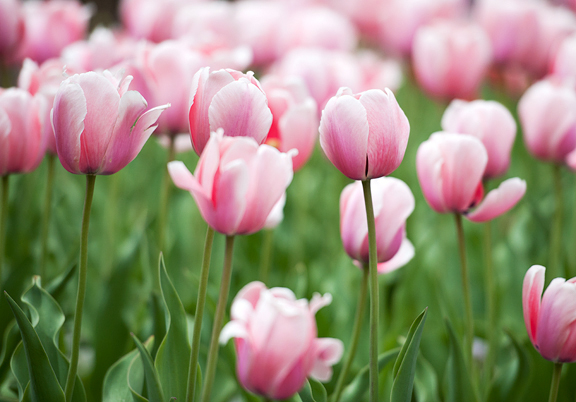 hard to pick a favorite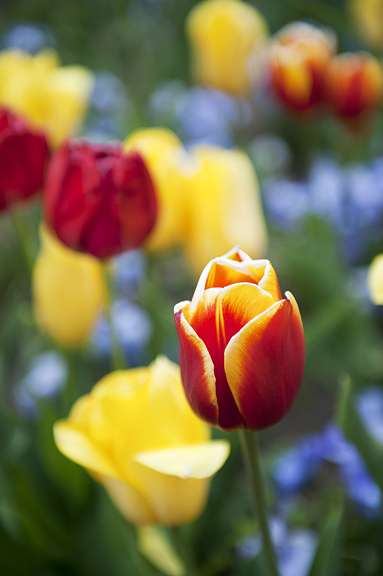 We rarely go to Boulder on the weekends if we can help it. Just nicer to be in the mountains since we usually work in town during the week. However I had a gig to shoot: Downtown Boulder's Taste of Pearl on Sunday. This event teams local restaurants, local wineries (or meaderies), and local shops together for a tasting tour along beautiful Pearl Street. It sold out pretty quickly which meant I had to duck and dodge many a participant while trying to get my shots. Most of the venues were packed!
art galleries hosted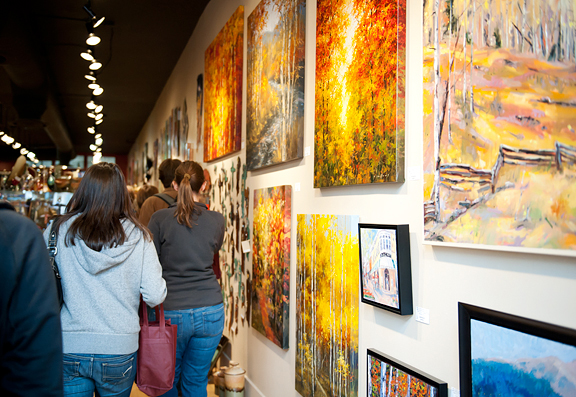 delectable tastes from the black cat bistro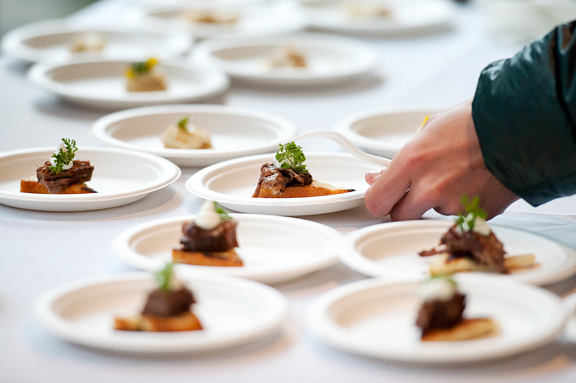 executive chef of the flagstaff house, mark monette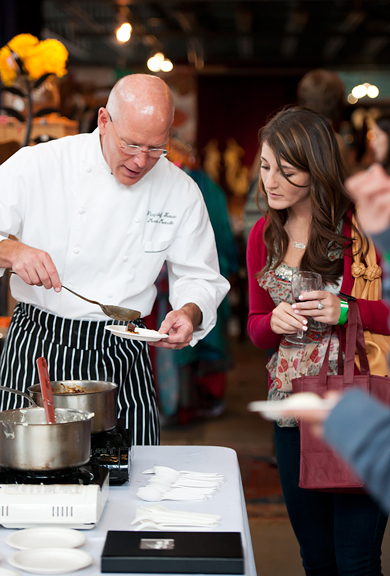 boulder creek winery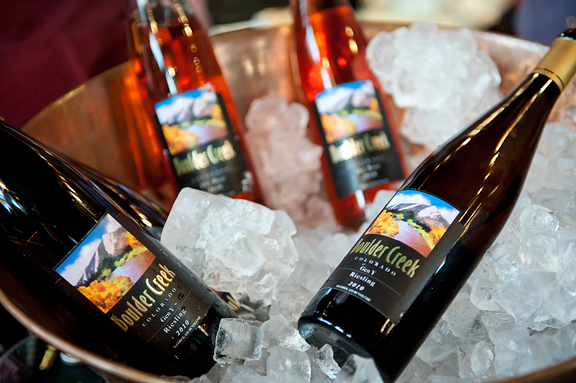 chicken liver pâté from mateo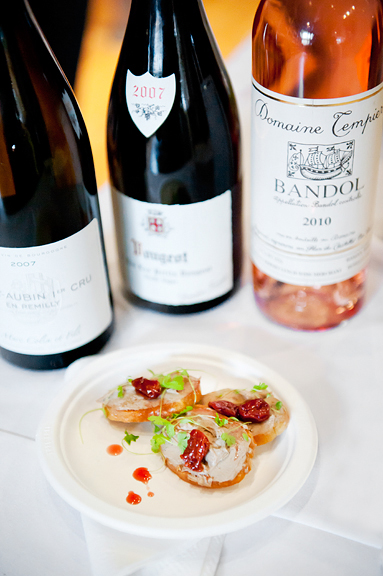 bobby stuckey (frasca) slices la quercia prosciutto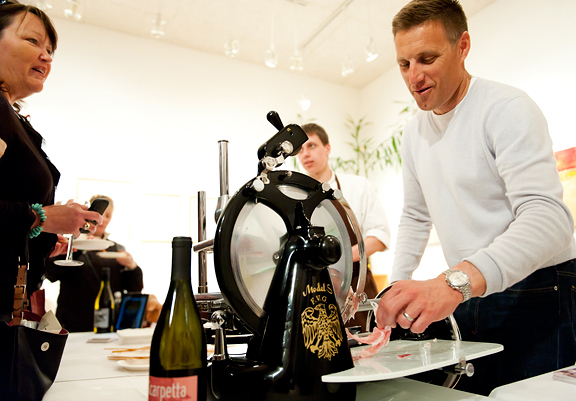 Although Boulder is beginning to green, the trees are still behind schedule and have yet to really leaf out. I suspect when I return home, the place will have exploded with color. It's a good time of year. While Colorado tries to shake winter like a bad ex-boyfriend, we are going to be plunged into the perpetual summer of the tropics. I have mixed feelings about this because I'm really really really not a fan of hot weather, but I sure do love a lilikoi shave ice (ice shave for the locals). To get my mindset out of the Colorado Rockies and onto the Big Island, I thought it was fitting to try a Hawai'ian themed recipe.
macadamia nuts
coarsely chopped
People love macadamia nuts. Whenever someone returns from Hawai'i they always bring back Kona coffee and mac nuts. Just don't feed them to your pups – they're toxic for dogs. I found
this recipe
which is a lovely combination of mac nuts and my favorite cookie to bake at elevation: shortbread. See, shortbread doesn't have leavening issues which makes it ideal for me to bake in the mountains.
adding flour to butter, powdered sugar, and vanilla
mix in the mac nuts
The dough is drier than other shortbreads I've made which lends to that nice sandy crumb. Rather than wrangling this into a log and slicing rounds, I opted for the ziploc bag trick from the
espresso chocolate chip shortbread cookies
. I prefer quadrilateral shortbreads to circular shortbreads. That's just personal preference.
roll out to an even thickness
after chilling the dough, slice into rectangles or squares
Because this dough is on the dry side, it may crumble when you handle it. Gently press broken pieces back together. It's like a puzzle that makes your hands greasy. I found when I set the dough on the baking sheet that if I tried to move it over, it stuck to the pan a tad, so be decisive in how you arrange them.
set on baking sheet about an inch apart
cooling on the rack
I tasted one of the cookies out of the oven. Great texture for a shortbread and not too sweet. The nuts add that extra bit of crunchiness and nuttiness (nutty as in nuts, not insanity). You *could* stop here, but wait! We weren't done with them. Not by a long shot.
dip in tempered chocolate
sprinkle chopped mac nuts on the wet chocolate
Now, this is where we go a little wild… Dip the shortbreads in chocolate (I tempered mine but you can also do the shortening-chocolate glaze combo) and sprinkle
more macadamia nuts
on the chocolate before it sets. These cookies are dangerous. They're small and unassuming, but one shortbread will lay you low.
this here is a megaton shortbread bomb
get tropical and pair it with some lilikoi (passion fruit) ice cream
I had to get them out of the house, so I mailed them to my mom and some good friends. While I counted out how many cookies I had, Jeremy sidled up next to me and asked if I was giving ALL of them away. He has developed quite a fondness for these shortbreads, so I nixed one of the packages and left some for Jeremy. It's rare that he actually requests that I save sweet treats for him, so how could I possibly say no? The chocolate-dipped version is too sweet and too chocolaty for me, but the naked shortbread is fantastic on its own. I'm ready for the tropics now.
check your mailboxes – you know who you are
Macadamia Shortbread Cookies
[print recipe]
from True Aloha
1 cup butter, room temperature
3/4 cup (95g) powdered sugar
1 tsp vanilla extract
2 cups flour (250g)
1 cup macadamia nuts, coarsely chopped
8 oz. dark chocolate
1/4 cup shortening (only if you don't temper the chocolate)
1/4 cup macadamia nuts, finely chopped
Cream the butter until smooth and beat in the powdered sugar and vanilla. When the butter and sugar are combined, slowly add flour and beat until incorporated. Mix in the 1 cup of coarsely chopped macadamia nuts. Roll the dough into a log and cover with plastic wrap OR stuff dough into a gallon-sized ziploc bag and roll out to 1/4-1/2 inch thickness with a rolling pin. Refrigerate for 2 hours. Heat oven to 300°F and remove dough from refrigerator. Slice the log into 1/4-1/2 inch slices. If using the ziploc bag method, slice the dough into squares or rectangles (about 1 or 1.5 inches by 2 inches – whatever you like). [Note to self: 1×2.5-inches] Place the slices on an ungreased baking sheet an inch apart and bake for 20 minutes or until the cookies turn golden around the edges. Remove from oven, remove from baking sheet to cooling rack. While cookies are cooling you can melt the chocolate with the shortening and dip the cookies into the melted chocolate and then into the finely chopped macadamia nuts. Or if you're a glutton for punishment, temper the chocolate (I find using a pound of chocolate helps to keep it more stable when tempering), and dip the cookies in tempered chocolate. Set cookies on parchment or wax paper. Sprinkle with finely chopped macadamia nuts and let cool. Makes about 30 cookies.