Tuesday, August 16th, 2011
Not the Olympics, but the Olympic Mountains in the northwestern corner of Washington State. I've had an obsession with this part of the world ever since I was a little girl, flipping through my collection of Time-Life Nature series books. Anyone remember those? We had The Universe, The Sea, The Desert, and The Forest to name a few. At first I only perused the pictures, but as I got older I could read and understand the narrative that accompanied the images that I had internalized in both my imagination and my understanding of the natural world. They imprinted on me. So much so that when I graduated from college, Jeremy and I took a road trip up the coast and back from Southern California to the Olympic Peninsula, stopping at several national parks and wilderness areas en route. My ultimate goal was to see the only temperate rainforest in the continental US – the Hoh Rainforest in Olympic National Park. A photo, an idea, a place I had fallen in love with and latched onto since I was a five year old sitting on the living room floor with books and pictures of other worlds wide open. Adventure – wide open.
This past weekend, Jeremy and I returned after more than a decade away from this gem of a paradise. There are no roads that cross the Olympic Mountains. Most of the year the high peaks, glaciers, ocean, deep valleys, and skies are obscured by thick clouds. August and September are typically the best weather months for travel into the backcountry there, which translates into the busiest time of the season. Fortunately (or unfortunately, depending on how you view it), the snow pack was a month behind in melting out this summer and we were happily alone at the most popular backcountry destination in the park at the height of the summer season.

crossing the sol duc river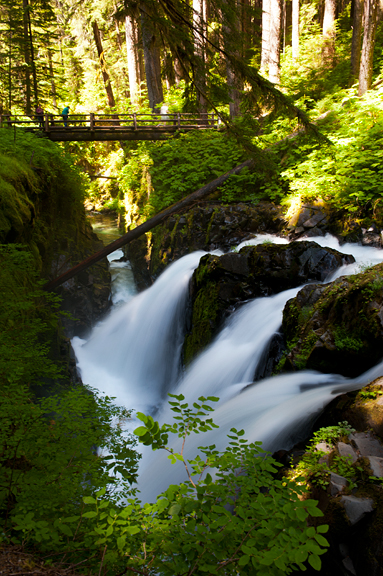 boardwalk trail through sensitive meadow
deer lake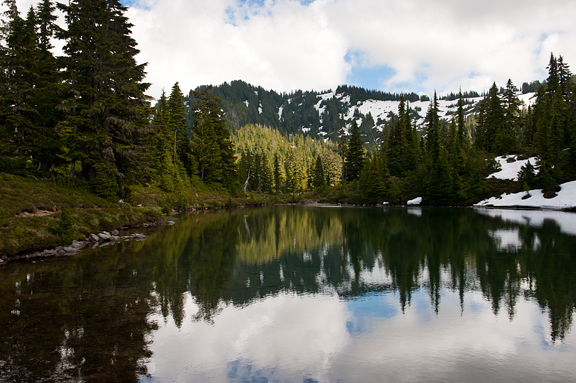 avalanche lilies are first to bloom after snowfields melt away
the "snake pit"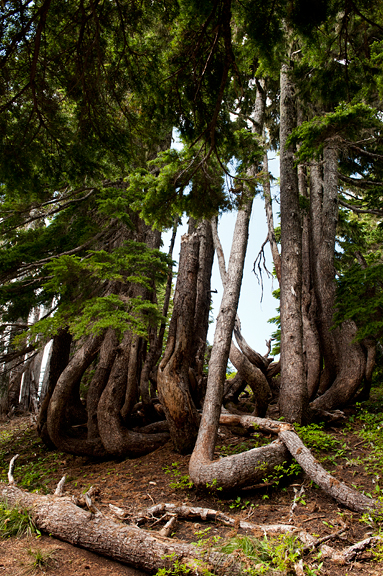 **Jump for more butter**