Recipe: chinese sweet red bean rice balls
a great start to any day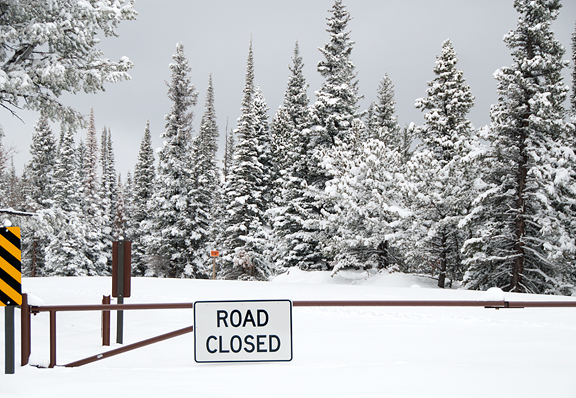 If you've been reading this blog for longer than six months, you can probably deduce that it snows here in Colorado. Ever heard of Vail? Breckenridge? Beaver Creek? Right on. For some reason, every stinking time it snows, a local will invariably tweet, "I can't believe it's snowing again!" Dear Incredulous Persons of Colorado, it's going to do that (you know, the snowing thing). That's why I live here. And we did get a lovely 7 inches of snow on our deck overnight. On days when there is fresh snow and NO wind, you'd best get out there into the wild blue awesome
pronto
because it just doesn't get better than that.
it was snowing and sunny at the same time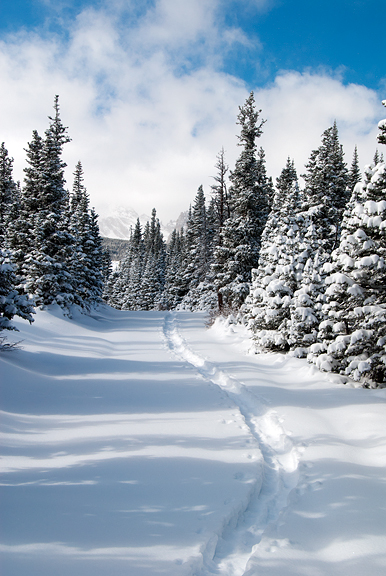 jeremy looks toward mount audubon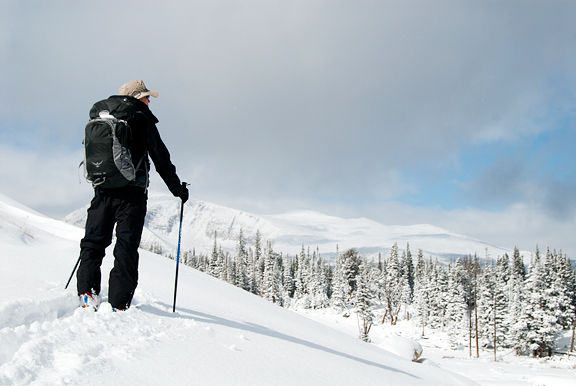 time to peel off the skins and head down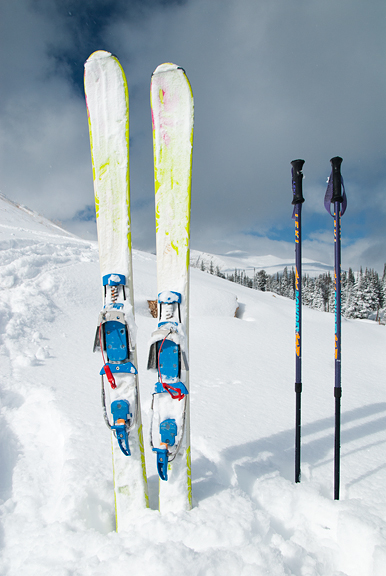 from 10,600+ feet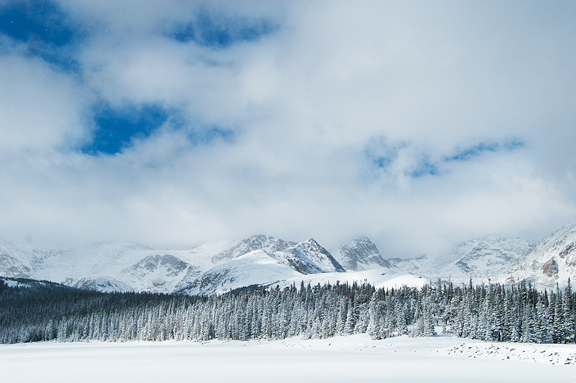 But it *did* get better. We have a good friend visiting from out of town on business. When Aaron's work was done, we joined him in the afternoon to do a little exploring around downtown Boulder. We grabbed some nibbles at happy hour, then visited
Boxcar Coffee
to kill a little time before moving on to
The Pinyon
for an excellent dinner. I finally tried the Pnyn Burger and now I have a crush on it. Kaweah was overjoyed when she discovered we had brought home yet another house guest.
serving up cowboy coffee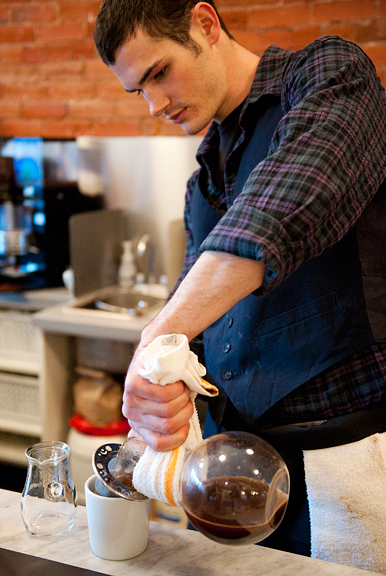 jeremy's latte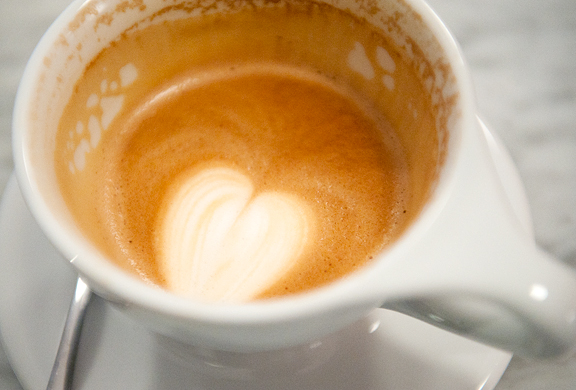 the pinyon makes a damn fine burger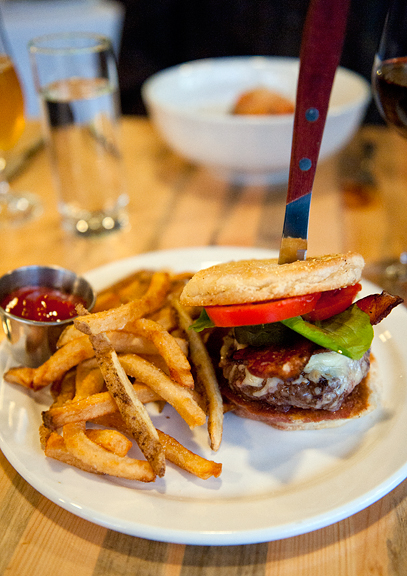 Our weather created a little excitement for Aaron seeing as he lives in mono-seasonal Southern California (okay, okay – they really do have TWO seasons). We're hitting 11°F overnight and all of our trees are blanketed in white as if they had forgotten to take off their Halloween costumes. My food cravings are strongly coupled with the weather. As you can imagine, all I can think of are stews and soups. But not all of them are savory. My favorite traditional Chinese dessert is a boiled pillow of mochi dough filled with sweet red bean paste.
sweet rice flour, red bean paste, brown sugar, ginger
i actually prefer this glutinous rice flour
Grandma knew it was my favorite and she made these sweet rice balls from time to time when I was a little kid. I'd come home from pre-school or kindergarten, change into my play clothes, and then sit on the counter next to her while she worked the dough into these bite-sized pastries. I'd sneak a little sweet red bean paste. Sometimes we were silent while she worked and I watched. Other times we talked about silly things that were important to a 4-year old. Then I'd forget about the sweet rice balls after: lunch, our walk around the neighborhood together, my nap, Kris coming home from elementary school, and dinner with the whole family. I'd forget until Grandma brought out these steaming bowls of sweet soup with soft white rice balls floating in them. I preferred the red bean paste filling. Kris liked the black sesame paste filling. Grandma made both.
mix the flour and water together
the dough should be silky and not sticky
In college and beyond, I could always find these sweet treats in the frozen section of Asian markets. It was easy enough to plop them into boiling water and have a bowl of nostalgia within minutes. It was more than just comfort food. It was Grandma's love.
It's been nearly six months since my Grandma passed away and I still catch myself thinking that I'm going to see her soon, or that I should call and say hi. In my brain like a habit, I think of her as still there… or at least here with me and in my heart. When I prepare those dishes that I watched her make countless times, I replay what I saw as a child and it is as if we're making Chinese dumplings or sweet red bean rice balls together. The dough can be difficult at times, but I stick with it because Grandma was an infinite well of patience.

cut into 12 pieces and roll into balls
flatten the dough and fill with sweet red bean paste
So it's that time of year again when I'll enjoy a hot bowl of these sweet red bean rice balls to chase the chill away after a day out in the snow. Making them requires only slightly more effort than purchasing them. More than that, I think it keeps my connection to my roots and my grandmother strong. [Even though the flour is called glutinous rice flour, there is no actual gluten in it. Glutinous is just an adjective to describe how ridiculously sticky this can get when cooked.]
formed and waiting to jump into the hot tub (okay, boiling water)
a refreshing ginger and brown sugar soup base
Grandma would serve these sweet rice balls in a bowl of sweet fermented rice soup (which I don't know how to make, but my mom does!). I prefer a lighter soup base of ginger and brown sugar. You can also fill the balls with sweet black sesame paste, sweet mung bean paste, sweet peanut paste, or leave them plain. If you make them plain (i.e. no filling) roll them into 1/2-inch diameter balls which are much smaller than the filled versions. Serve it hot because the mochi texture is best at that temperature.
my favorite childhood treat
Chinese Sweet Red Bean Rice Balls
[print recipe]
1/2 cup glutinous rice flour
2-3 oz. water
1/4 cup sweet red bean (azuki) paste
2 cups water
3 tbsps brown sugar
4 slices fresh ginger
Mix the glutinous rice flour and the 2-3 ounces of water together and form into a ball. The dough should be silky smooth, not sticky. Divide the dough into 12 equal pieces and roll each piece into a ball. Flatten a ball to 1/4-inch thickness with your fingers by pressing it into a shallow bowl-like shape. Place a teaspoon (or more, depending on the size of the dough) in the center of the dough. Carefully fold the dough over the paste and seal the ball by pressing the dough on itself. Be gentle as the dough tears easily. Repeat for the remaining dough. Fill a medium saucepan halfway with water and bring to a boil. Drop the rice balls into the boiling water. They are ready when they float to the surface. While the rice balls are cooking, combine 2 cups of water with the brown sugar and ginger in a small saucepan. Bring to a boil then reduce to a simmer for 5 minutes. Remove from heat. To serve, strain the rice balls and place 3-4 in a bowl (for 3-4 servings) and ladle a half cup or more of the sweet ginger soup over the rice balls. Serve hot. Makes 12 sweet red bean rice balls. Serves 3-4.