Thursday, December 22nd, 2011

Recipe: fall fruit and yogurt salad
Have you ever had a fresh mandarin orange? I'm talking about the satsuma mandarin oranges that are in season (in the northern hemisphere) now. The first one I ever had was in California, back in my college days. I found them at the Pasadena Farmer's Market as well as my friend's backyard (she had TWO trees!). They came into season right around the time Jeremy and I started going out (do people still say that?). We'd go to the market on Saturdays and buy a bag of these oranges, tearing into them as we walked around the rest of the stalls.

satsuma mandarin oranges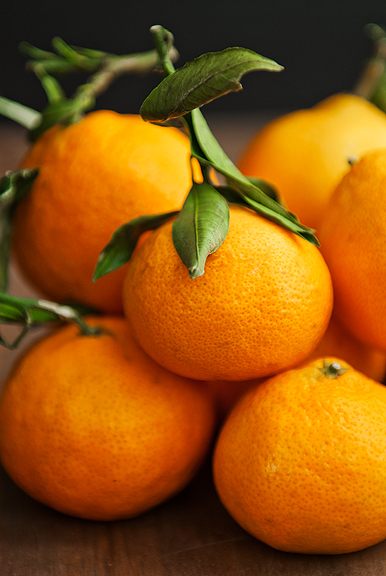 The skins were loose and peeled off easily and in one piece to reveal a plump ball of juicy, sweet orange segments. Satsuma mandarin oranges are better than candy. Throughout the week when we saw one another, I'd present Jeremy with one of these oranges. When he was home for winter break, I sent him a care package that included a tiny box with the last mandarin orange of the season in it. Jeremy saved it. On Christmas morning he woke up, reached over to the nightstand, opened the box, and relished that orange. Sweet little love letters.
easy peeling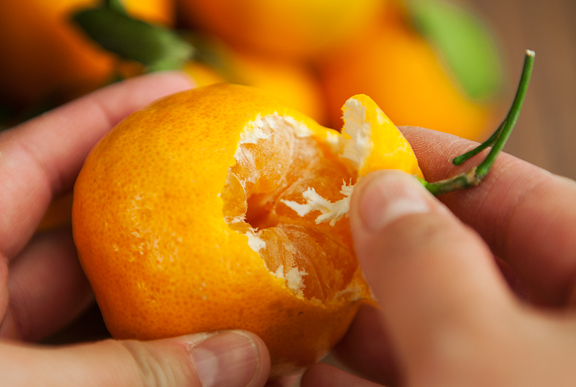 When we moved to the East Coast for graduate school, I never saw satsumas in the stores. Instead, there were clementines – also mandarin oranges. Everyone gushed about clementines and I couldn't wait to try one. Clementines are nice and cute little oranges, but you've got to be smoking crack if you think they are better than satsumas. I'm not sure if it's because we're back west or because they're shipping satsumas farther afield now, but we get them fresh in our stores starting in November. We make a point of sharing the oranges when we're together – a reminder of the simplicity and sweetness of those early days.
the best orange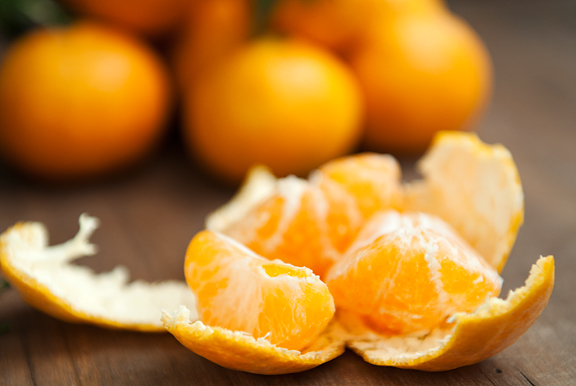 I always think I'm going to be sad when summer fruits start disappearing. Everyone is cuckoo about summer fruits. But then autumn fruits begin popping up and I completely forget about those berries and melons and stone fruits. I don't forget about the tomatoes though, but that's another issue. I usually enjoy a fruit and yogurt salad in summer, but last month when my in-laws were visiting, I tried one with all of the seasonal fruit I had on hand.
grapefruit, pear, pomegranate, apple, honey yogurt, roasted pepitas (pumpkin seeds)
Typically, I will choose a plain yogurt and add honey, but I've been enjoying a local Colorado yogurt brand,
Noosa Yoghurt
. Their honey yogurt is lovely and my current favorite (the other fruity flavors are also wonderful). Prepare the fruit as you like. I prefer leaving skins on the apples and pears, but peel the grapefruit segments as clean as I can get them.
diced and peeled
scooping out the center of a ripe pear
**Jump for more butter**