Recipe: passion fruit iced tea
Flowers are EVERYWHERE. At first, I had a few lying around the house after a shoot (they were props). That's about the only time we have flowers in the house. Our guests typically bring hostess gifts of food or wine, and Jeremy knows I'd rather we spend money on skis or outdoor gear over cut flowers any day. But if flowers are around, I love to study them: their structure, colors, shapes, flesh of the petals and leaves, the pollen, the geometries… Flowers are fascinating to me. And they're lovely.

pink and yellow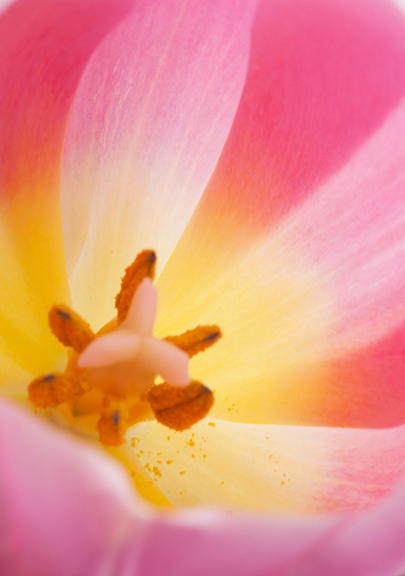 reminds me of cotton candy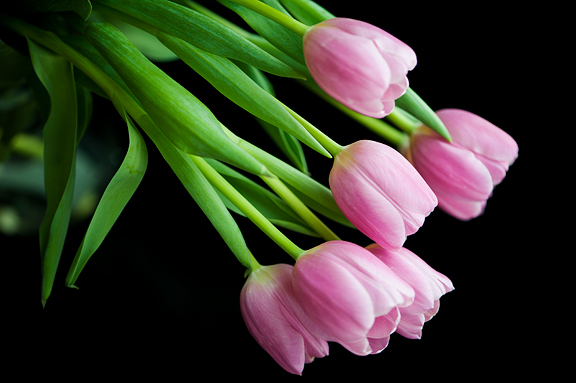 bolder colors are more my preference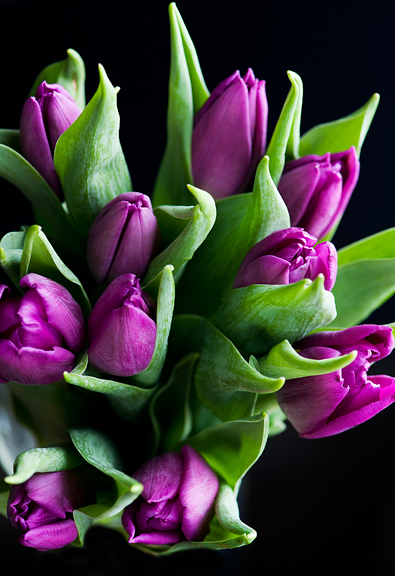 So I was smiling to myself that I have spring going on in my mountain home, and then I drive into Boulder to see that the pink and white flowering trees are going
gangbusters
. GANGBUSTERS! That telltale yellow-green haze on the bare branches means we can look forward to trees leafing out in the next few weeks. That makes sense considering the unseasonable warmth, but it doesn't end there. On a trail run last Friday, I nearly tripped over my own feet when I noticed a pasque flower blooming. It's the first flower to make an appearance each spring in the mountains, but we typically see them in early May – NOT late March. Here is one from May 2, 2009:
first!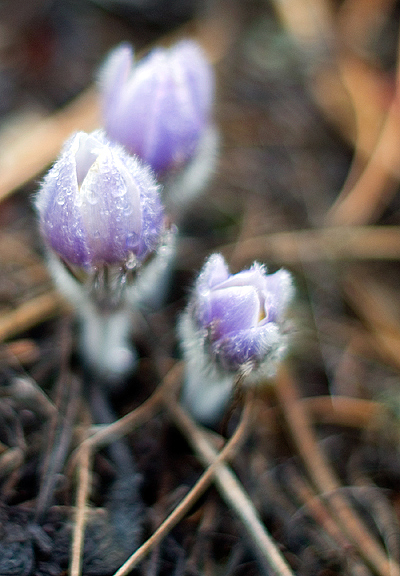 Of course, it's snowing this morning and I feel like someone has put the world back on the right track. That's a short-lived burst of joy for me as we are reverting back to warm (hot) and sunny weather within 48 hours. I'm obsessing a bit over how to combat the heat and recalled how I cooled off when I was last on the
Big Island of Hawai'i
: liliko'i iced tea.
passion fruit pulp, black tea, sugar
make the simple syrup first to give it time to cool
Liliko'i is passion fruit and it is one of my favorite fruits on the planet. My mouth waters just thinking of the tart and fragrant pulp. Now, I'm not talking about making iced tea with Tazo's passion tea (which I think is disgusting and tastes nothing of passion fruit). No, this liliko'i iced tea is like an Arnold Palmer (my default summer beverage). Rather than half iced tea and half lemonade, it is half iced tea and half passion fruit juice. Yes, and yes again.
measure out your tea
steeping
The ingredient list is short, but the sourcing can be difficult. Let's start with the easiest one – simple syrup. In most cases you will want to sweeten the passion fruit juice because it is tart. You can either add sugar or make a simple syrup. I prefer the simple syrup because it incorporates faster and we always have it in our refrigerator for mixing cocktails. Then you want to pick a tea. It can be a black tea, a green tea, whatever you like. I think an orange pekoe would work well for this, but I used a lovely Atlas Assam black tea from
Atlas Purveyors
. And finally, you need passion fruit juice.
press the passion fruit pulp through a sieve to separate the seeds
add water and simple syrup to taste
I make passion fruit juice in one of two ways: from concentrated purée or from the fruit. If you make your juice from concentrate, follow the instructions on the label. If you make it fresh, strain the juice from the pulp using a sieve, add water, stir in simple syrup (or sugar) to taste.
I buy my concentrated purée (a brand called Perfect Purée) whenever I'm in California near a Draeger's. I usually hoard them in my freezer. I source my fresh passion fruit from California too (at $3 per passion fruit in Colorado – I could almost buy airfare to California) by either raiding the fruit markets of Little Saigon in Southern California or receiving generous harvests from my dear friends Todd and Diane. I treat these fruits like gold, scooping out every drop of pulp, divvying them into 1 cup portions and popping them in the freezer. I hoard those too. I am totally ready for the zombie apocalypse. Totally.

passion fruit juice and tea on ice
fill the glass with ice and pour tea until half full
I think 6-8 passion fruits will give you about a cup of passion fruit pulp. It obviously depends on the size of the fruit. I was able to squish 2/3 cup of juice from a cup of the pulp. To that I added 1 1/2 cups of water and just over 1/4 cup of simple syrup to make my passion fruit juice (final yield of just over 2 cups). The rest is easy. Fill a glass with ice, pour in your iced brewed tea to the halfway mark (or whatever ratio you prefer). Then fill the rest of the glass with your passion fruit juice. I think of it as my exotic alternative to the Arnold Palmer. When it gets hot, this will keep the cranky at bay.
top it off with the passion fruit juice
garnish, serve, enjoy (truly)
Passion Fruit Iced Tea
[print recipe]
4 tsps black tea (I used Atlas Assam from Atlas Purveyors in Boulder)
2 cups boiling water (nominally 195°F)
2 cups ice
1 cup passion fruit pulp (yields about 2/3 cup juice)
1 1/2 cups water
1/4 cup sugar or 3 oz. simple syrup* to taste
* To make simple syrup: combine 1 cup sugar and 1 cup water in a saucepan and stir over high heat until the sugar is dissolved. Bring to a boil and let boil for a minute. Remove from heat and let cool. Makes 1 3/4 cups.
Steep 4 teaspoons of tea in 2 cups of boiling water for 2-3 minutes. Strain the tea leaves out or remove the tea bags. Add 2 cups of ice to the tea and set aside. Press the passion fruit pulp through a sieve with a silicone spatula to extract as much juice as possible. Discard the seeds. (If you don't mind seeds, you can leave them in, just make sure the beat the pulp with a whisk to separate the juice from the seeds as much as you can.) You should have a juice yield of about 2/3 cup. Stir the juice into 1 1/2 cups of water. Add sugar or simple syrup to taste. Fill a glass with ice and pour the tea into the glass until it is half full. Top off with the passion fruit drink. Serves 4-6.