Sunday, June 10th, 2012

Recipe: strawberry syrup
Despite the months of faux summer we've been experiencing, the real thing is soon upon us. We spent the entire weekend in "spring cleaning" mode. Then with the High Park fire in Colorado burning strong to the north, we took the time to cull and update our important documents and other critical items for the evacuation bin. Always be prepared, right? It's going to be a long summer.

we could use more rain, less lightning (although i do love the lightning)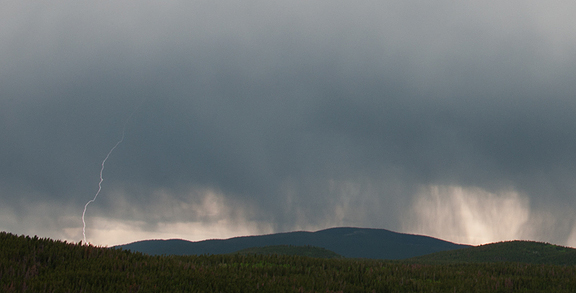 Believe it or not, I
have
been waiting for summer with anticipation. Waiting for those strawberries to arrive at the markets. I don't mean the strawberries that have to travel a thousand miles from California (or Mexico) to the grocery stores – picked too early and bred for making the long journey at the expense of flavor, sweetness, ripeness. I'm referring to the lovely local gems that are misshapen, small, imperfect, and smell like candy.
don't mind if i do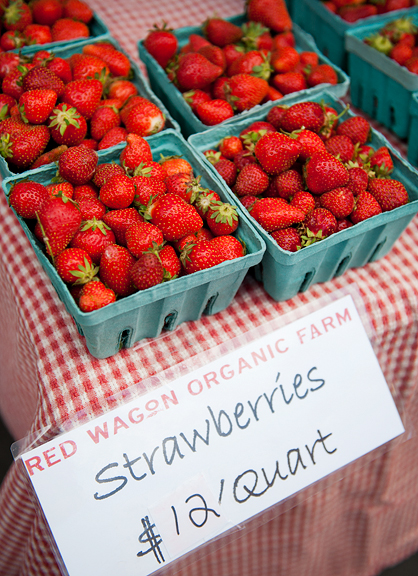 If you have no idea what I am talking about, then you might want to try and hunt some down. If you DO know what I'm talking about… right on! I used to feel lukewarm about strawberries because most of the strawberries I've eaten in my life have been store-bought and not especially outstanding. On occasion I've enjoyed U-pick strawberries, or happened upon the Oxnard strawberry festival in southern California, or purchased a flat from a farmer on the side of the road in California's Central Valley after a weekend backpack trip in Kings Canyon. But these little gems, these will make you a lover… an
obsessed
lover.
i stalked several pints last week at the boulder farmer's market
they are almost too pretty to eat… almost
Bite into this strawberry and it bleeds red, sweet, and fragrant. The insides aren't white, but deep red. The berries are juicy instead of having that texture of packing materials. We ate plenty of them straight – my favorite way to enjoy a proper strawberry. I also saved out a few quarts for projects despite my strong urge to shovel them all down my gullet.
small as a dime with big big flavor
My friend, Marisa, who writes the phenomenal
Food in Jars
, has a new cookbook out that I couldn't wait to get my hands on for over a year. It's a book on canning, but in small batches, which is perfect for me. I received my review copy last month and I'll do a canning recipe in another post, but one recipe was
screaming
to be made: strawberry syrup.
organic, unsprayed strawberries and sugar
hull and quarter (or halve if they are small) the berries
add water to the berries
**Jump for more butter**