Tuesday, July 3rd, 2012

Recipe: spinach cheese empanadas
A lot of our time seems to revolve around friends and food of late. I guess that's no surprise, but it hops onto an accelerated pace in summer when the weather is nice and we don't have to worry about insane winds scaring our dinner guests off or snow and ice closing the canyon. Game on! On Sunday, Trent (who owns Pica's in Boulder), his family, and a mutual friend came up to escape the heat and enjoy some burgers. These aren't just any burgers, but California roll burgers. Trent spends so much time feeding and taking care of others that I felt it was his turn to be spoiled – just a little bit.

that's a tall burger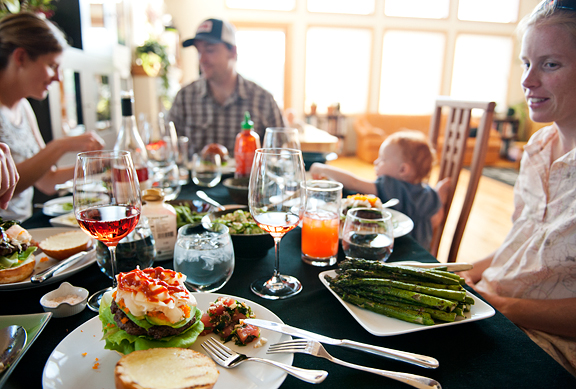 it cooled down nicely in time for ice cream, strawberry daifuku mochi, and french macarons on the deck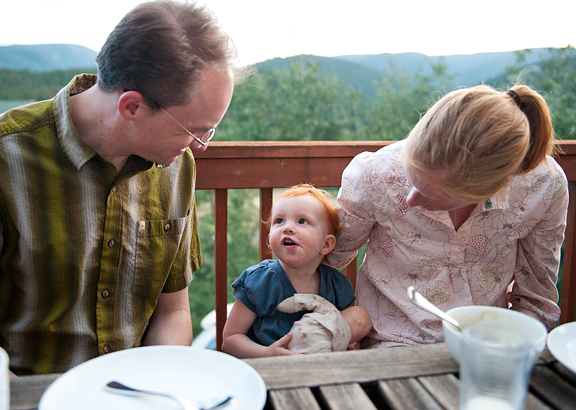 trent and his darling little girl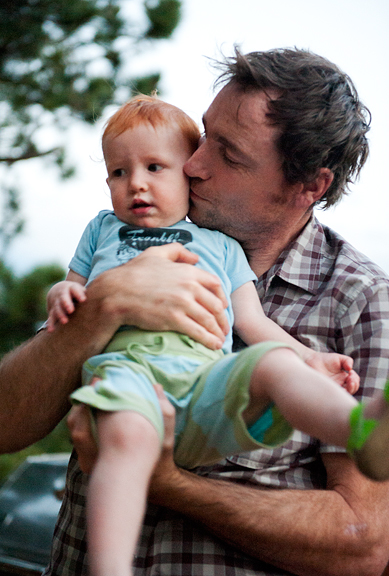 being silly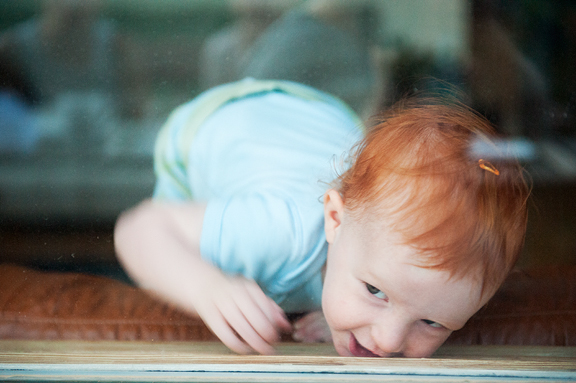 Ahhh, I love good eaters… good eaters who appreciate good food. Those are the best guests! They also make for great dinner companions. One of my all-time favorite dinner guests is
Erin
, who turns the big 3-0 (that's 30) in a few days. Jeremy and I took her out Monday night to
The Kitchen's
Community Night dinner for an early celebration. I mean, everyone knows the 30s totally rawk.
mushroom flatbread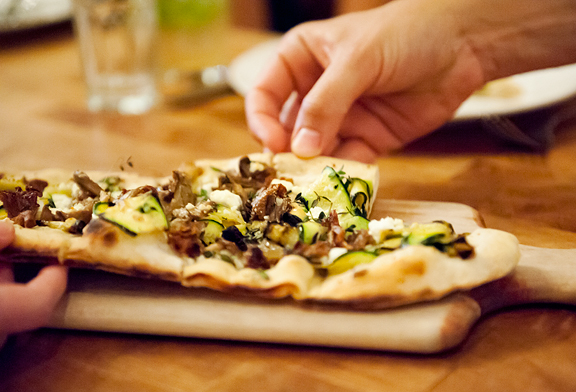 brawn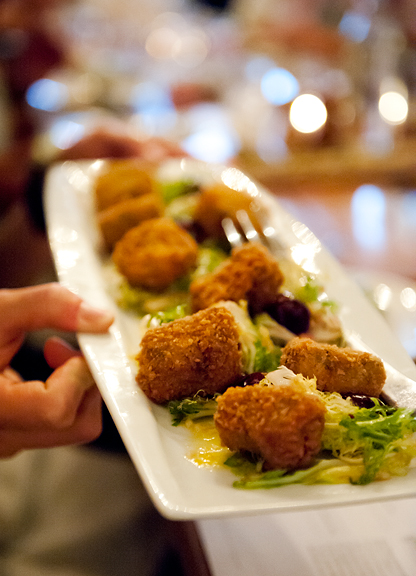 our neighbors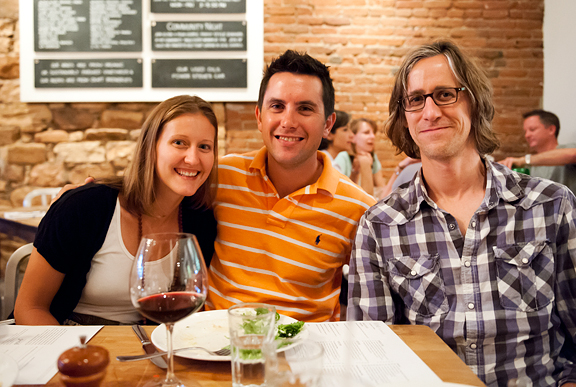 birthday girl and jeremy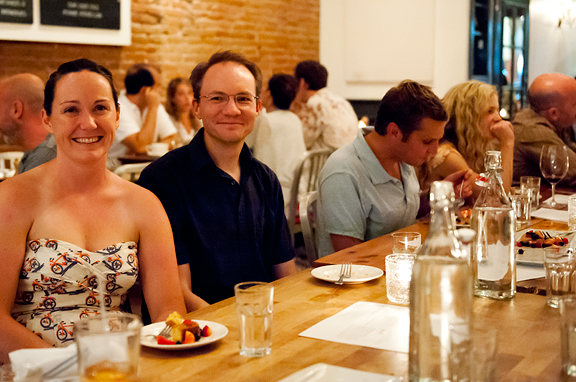 When we hosted the astrophysics retreat last week, I planned
Argentine empanadas
as part of the lunch menu one day. As two of the guests do not eat beef, I figured I could offer a vegetarian version. This spinach and cheese filling sounded pretty good, but I had no idea how popular it would be among the carnivores as well!
the filling: spinach, chile powder, garlic, ricotta, mozzarella, parmesan, olive oil, butter
chiffonade
everything prepped
**Jump for more butter**