Recipe: heirloom tomato and corn salad
It's good to be back in Colorado. It's good to be home. I had a lovely and exhausting working trip in Maine last week and will write that up for you shortly. I know some people think these trips are vacations, but 1) I never relax and 2) I never relax. You knew this, right? Right! Now that I no longer feel like everything around me is rocking back and forth, I'm trying to get back into the groove over here. Kaweah was super waggy to see me again, sniffing my bags and my pants to figure out where I'd been. It was nice to cuddle my pup, hug my guy, and sleep more than 5 hours (in my own bed!).

kaweah hanging out in the yard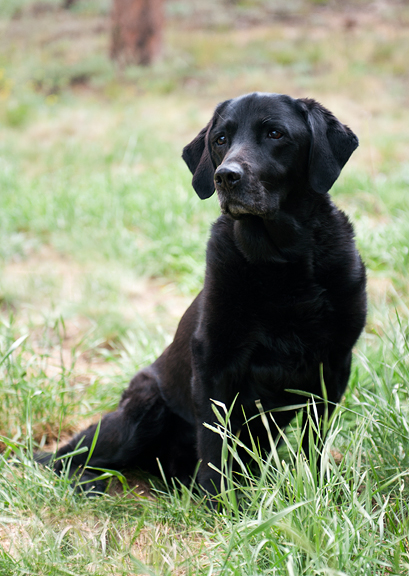 the house got a new stain while i was away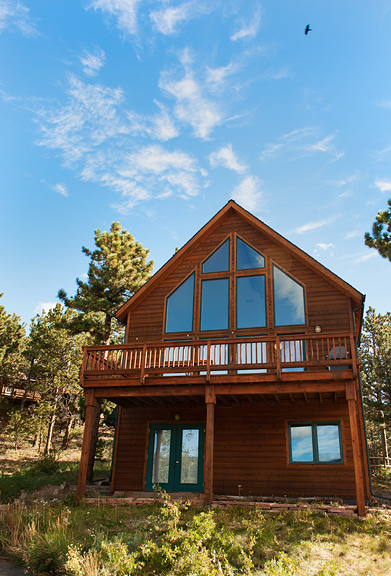 It is now officially September, The Month of Awesome. Awesome for so so so many reasons that I can't even list them all here. Awesome because we still get the last dribbles of summer splendor in the markets. Awesome because the light and the weather has changed subtly. Awesome because our leaves will turn at the end of the month. Awesome for the birthdays, and the crisp cool nights, and the smell of fireplace smoke on the air, the stillness, the arrival of my favoritest season ever: autumn, which sounds a lot like awesome. So yeah, there's all of that and more. But I won't shock you with apple cider and pumpkins just yet. We're going to milk summer for all it is worth. I'm talking tomatoes.
heirloom tomatoes, corn, and basil
I hope you aren't sick of tomatoes by now, because I am never ever ever sick of tomatoes… EVER. Aside from eating tomatoes straight up like you would an apple, another way I've been enjoying them this summer is in a non-lettuce salad. It takes no time to prepare and it is fabulous enough to serve to dinner guests. The corn could be optional, but I can't resist those sweet ears as the season winds down. You could serve the corn raw, but I like to either give it a quick nuke in the microwave (30 seconds) or a blanch in boiling water.
cut the kernels off the cob
slice the tomatoes
Slice your tomatoes however you see fit – wedges, rounds, chunks – it's ALL good. Personally, I'm a fan of the shape that can easily fit into your mouth. Then chuck them into a bowl or arrange them on a plate or platter, drizzle some balsamic vinegar, some olive oil, and sprinkle the corn on top.
arrange the tomatoes
drizzle olive oil
add the corn
Do season with some salt and freshly ground pepper. I love flake sea salt for the crunchy texture it lends, but you will need to add that right before serving so that it doesn't dissolve in all of the tomato juices. Another optional (but fantastic) ingredient to add is basil. Roll the leaves up and slice thin for a nice chiffonade to distribute over the salad.
flake sea salt
some salt and pepper
chiffonade the basil
And you're pretty much done. The only thing left to do is to inhale the salad and ask yourself why you didn't make more. I'm partial to heirloom tomatoes because they are not only sweet, but they have fantastic flavor. But any sweet tomato in season is going to be terrific in this salad. The point is to enjoy the tomatoes, enjoy the rest of summer, and get ready for autumn!
a plate full of colors and flavors
still summer here
Heirloom Tomato and Corn Salad
[print recipe]
1 lb. heirloom tomatoes, washed
1 ear corn, shucked (you will likely only need half of the corn)
balsamic vinegar
olive oil
salt (preferably a flake sea salt)
pepper, freshly ground
6-7 large fresh basil leaves
Slice the tomatoes into wedges or rounds or a large dice, taking care to remove the hard core. Place the tomatoes in a bowl or on a plate. Carefully cut the kernels of corn from the cob with a sharp knife (no crazy balancing tricks – really be careful here). Place the kernels in a bowl and microwave on high for 30 seconds or blanch in boiling water and drain immediately. Drizzle a tablespoon or more of the balsamic vinegar over the tomatoes. Repeat for the olive oil. Sprinkle the corn kernels over the tomatoes. Season with salt and pepper to taste. Roll the basil leaves up all together like a cigar and slice cross-wise in a chiffonade. Sprinkle the basil strips over the salad and serve. Serves 4 as a side salad.