Recipe: chinese curried beef pastries
Mom and Dad returned home last week. As we all get older, I tend to feel a hint of sadness whenever we say goodbye, but let me tell you who was the saddest about their absence…

yes, kaweah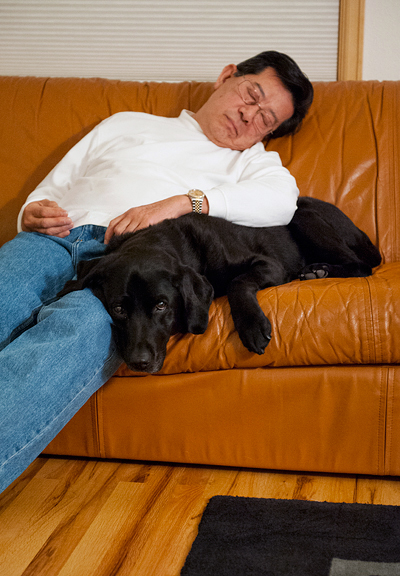 I kinda love that picture because it's so funny and it's also incredibly sweet. Kaweah is utterly devoted to my dad and to be honest, I don't think anyone adores him more than she does. In the days that followed my parents' visit, Kaweah was mopier than usual, but she has since resumed her normal schedule of chasing bunnies in her dreams, eating, pretending she hasn't eaten yet, and tracking the sun across the living room each day. As for me, my sights are set skyward once again, rather than on the road from a car. We've had some great cloud porn of late – especially the combination of stacked lenticulars and wave clouds.
sunset gold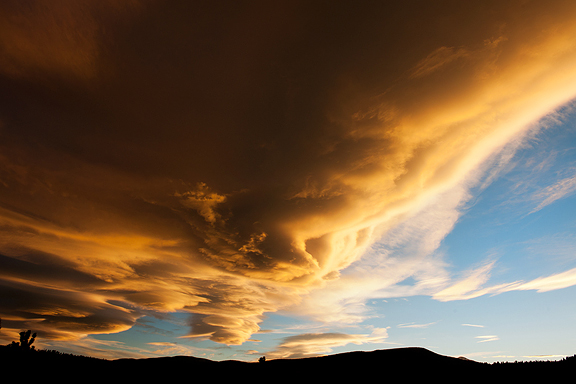 a final rosy blush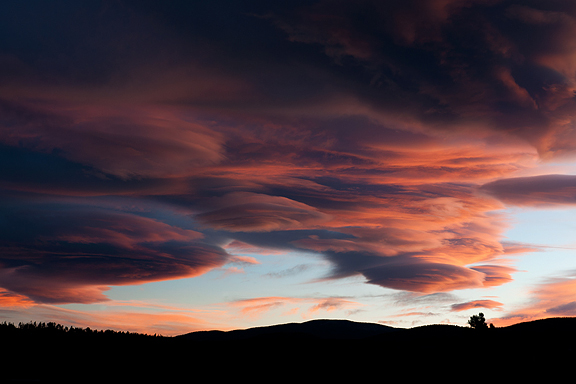 dramatic mid-morning wave cloud front right over my driveway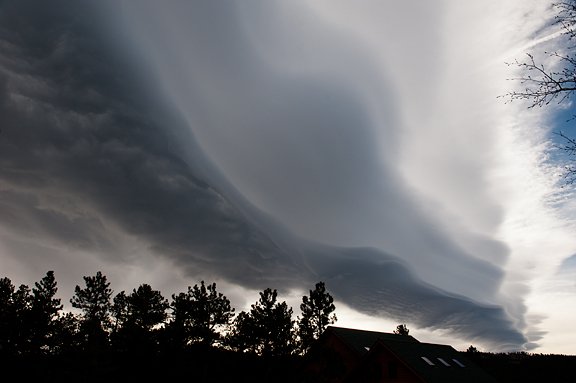 Living on the leeward side of a high mountain range that abuts a flat topography (the Colorado Front Range or the Eastern Sierra Nevada, for example) provides opportunities to witness some amazing cloud formations and to appreciate the beauty of fluid dynamics and optical phenomena. Oh, and if you mosey an hour east of where I live, you can actually find decent dim sum! And by decent, I mean, it could pass for the average dim sum joint in California's Bay Area. As I've said before, I don't venture to Denver often, but when I do, there has to be good food involved. Add good folks like
Kat
and
Cindi
, and it's a grand old time.
dim sum at superstar asian in denver (iphone)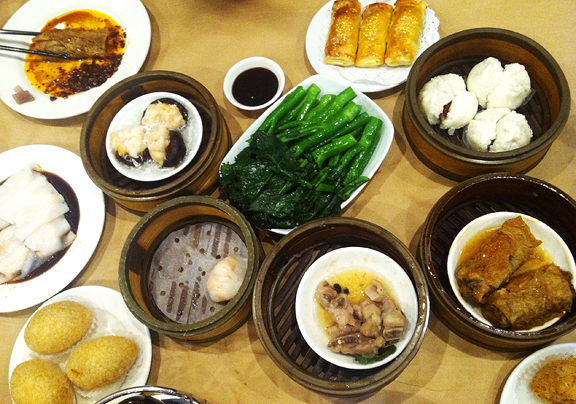 cindi made custom whee one toys of our pets! (iphone)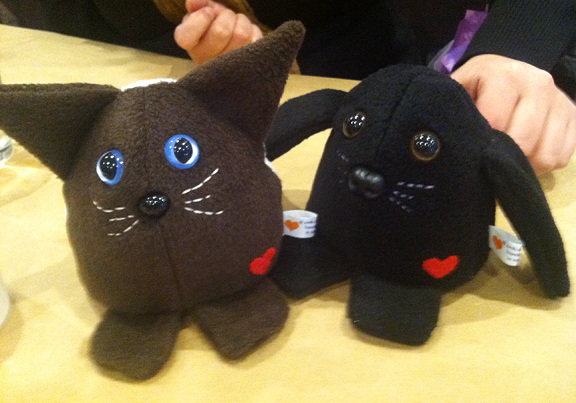 kaweah and her doppelgänger (before she tried to eat it)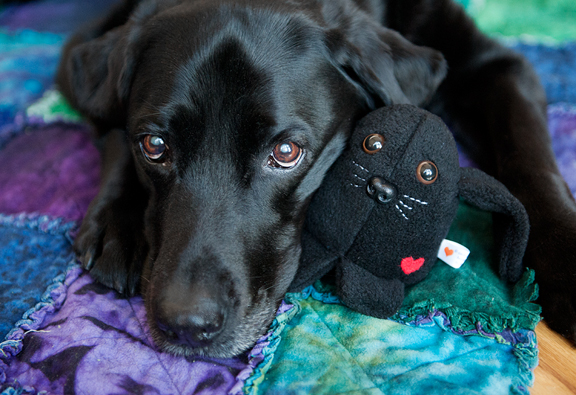 And look, December has not forsaken me, after all. I'm willing to forgive the sunny and 70°F weather
in December in Colorado
if I can finally get the skis out…
yes, please
Dim sum means "snacks", which got me thinking about all manner of Chinese snacks or treats I grew up sampling. It's been my long-term goal to learn to make some of these treats, partly out of curiosity and mostly because I can't get them around here. One of my favorites is a savory curried beef pastry – curried browned beef with onions wrapped in a flaky, golden pastry.
beef, soy sauce, onion, curry powder, salt, flour, egg yolk, butter
dice the onion
sauté onion with curry powder
The recipe I used calls for potatoes in the filling, but I am more accustomed to having these curried beef pastries without potatoes. It's easy enough to add if you like the idea. Cooking up the filling takes no time at all, especially if you skip the potatoes.
brown the beef with the onions
add soy sauce
ready for pastry
If you really want to make this a quick project, you can use prepared pie crust. Personally, I don't touch that stuff. Pie crust made from scratch is a bazillion times better tasting and contains four ingredients: flour, butter, salt, and water. It doesn't require preservatives or food coloring or hydrogenated fats like the commercial version.
cutting butter into the flour and salt
chilled dough
roll it to 1/8-inch thickness
The typical size of the pastries is a tiny hand-pie that fits happily in the palm of your hand. You can opt to make them larger, if you like, but the smallness of the snack is part of the appeal for me. Of course, the smaller the treat, the more delicate they are to handle when rope pinching the edges.
using a 3-inch biscuit cutter
add a spoonful of beef filling
rope pinch the edges
The rope pinching of the edges can try your patience, especially if you aren't practiced at it. My first one always turns out looking terrible (it's usually the test pastry when they come out of the oven), but like most things, if you stick with it you will eventually get the hang of the technique. Don't manhandle the dough, just be patient, deliberate, and use a light touch. Pinch the edge together, fold it over on itself toward the center, tuck it down, and pinch to seal. Repeat.
brush with egg yolk
on a parchment-lined baking sheet and ready for the oven
cooling on a wire rack
These curried beef pastries are best eaten hot, but be careful not to burn your mouth in your enthusiasm as the steam escapes from the filling. The outer pastry should be flaky and crisp while the interior remains moist. They keep well too, either in the refrigerator or the freezer. Just heat them up in a moderate oven (350°F) for several minutes and it's as good as fresh baked. They're excellent with a hot cup of green tea too!
your own little dim sum goodness
little pastry packed full of savory curry beef filling
Chinese Curried Beef Pastries
[print recipe]
modified from Table for Two
pastry dough
1-2 tbsps vegetable oil
1 onion, diced small
4 tbsps curry powder
1 lb. ground beef
4 tbsps (2 oz.) soy sauce
2 tsps salt (to taste)
1 egg yolk
pastry dough
15 oz. or 3 cups flour
3/4 tsp salt
9 oz. butter, chilled and cut into cubes
8-10 tbsps water
Mix the flour and salt together in a large bowl and cut the chilled cubes of butter into the flour until it resembles pea-shaped pebbles. Add water to the dough a tablespoon at a time, tossing it with a fork to incorporate until it just begins to stick together when you pinch the dough between your fingers. Form the dough into a ball, wrap in plastic, and chill it for an hour in the refrigerator.
Heat the vegetable oil in a large frying pan and sauté the onions and a tablespoon of the curry powder in the oil until the onions begin to sweat. Add the beef, soy sauce, and remaining curry powder. Brown the beef. Stir in salt to taste.
Preheat the oven to 450°F. Line a couple of baking sheets with parchment paper. When the dough is chilled, set it on a floured workspace and roll the dough out to 1/8-inch thickness. Cut out 3-inch circles with a biscuit or cookie cutter. Combine the scraps, roll it out, and cut more circles until you are out of dough. Place 1-2 tablespoons of beef filling on each circle of dough and fold the dough over (in half) to form a semi-circle. Pinch the edges together and then rope pinch the curved edge. [To rope pinch: start from one end and tuck the edge of the dough over and back onto itself toward the center, about 1/4-inch, then pinch. Move 1/4-inch down and repeat until you reach the other end. Refer to the photos on blog post.] Set the pastries on the parchment-lined baking sheets. Beat the egg yolk and brush it over each pastry. Bake for 12-15 minutes until the pastry turns golden brown. Serve hot. Makes 2-3 dozen (depending on your yield from the pastry dough).