Thursday, December 20th, 2012

Recipe: bacon-wrapped boursin-stuffed dates
It snoooooowed! It's snooooooowing! *running around with joy* I can't tell you how happy this makes me (and Jeremy and Kaweah)! We've gotten over a foot at home and more than 18 inches on the local hill the last couple of days. And it's not just the skiing, it's the precipitation we desperately needed. But… THE SKIING!!

my first day of the season at the local ski hill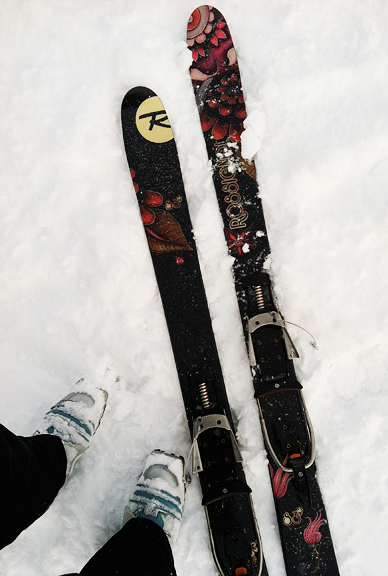 the prettiest morning commute – on the way to get first tracks!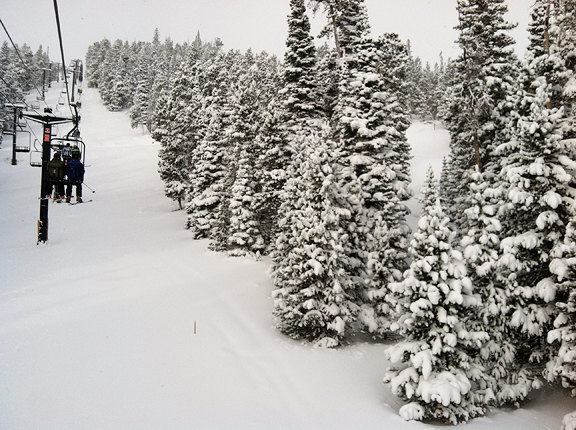 a quick afternoon ski tour before dark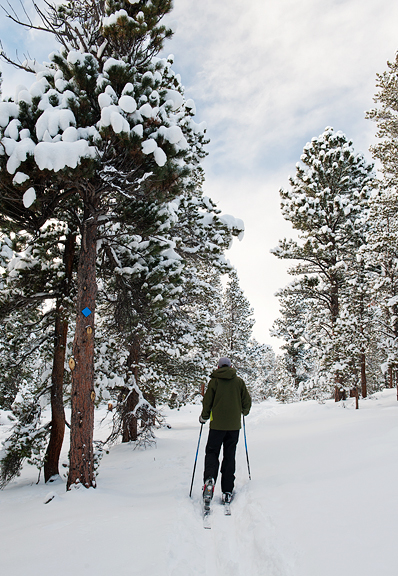 jeremy pretends to take a rest on a trailside bench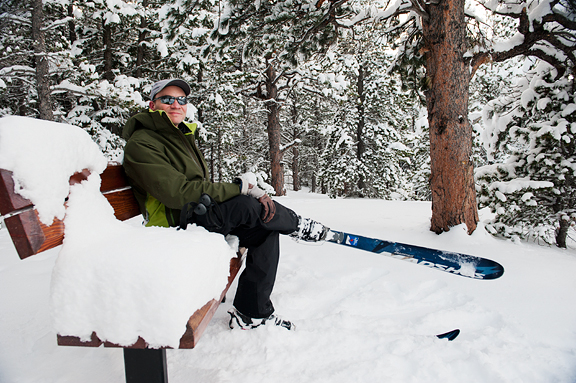 sunset from the trail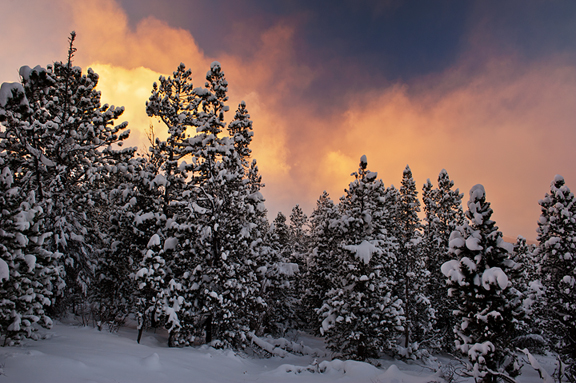 Despite the jaunts out in the snow, I've finished my baking and packaging and most other holiday-related stuffs. The oven has been working overtime (as have I) and the house smells of ginger and spices and baking. Several varieties of cookies are packed, tagged, and nestled in their gift boxes or gift bags to be delivered. We're looking forward to wrapping up 2012 with some skiing, Kaweah snuggles, work (it never ends), and good food. If you're in search of an easy appetizer for a holiday party or maybe nibbles to tide folks over for a big holiday meal – might I suggest this super easy little old party in your mouth?
bacon, dates, and boursin cheese
Three ingredients, minimal preparation, and ten to twenty-five minutes of baking. Say yes with me. And hello, there's bacon. Start with the dates. I like to use medjool dates as they are large, sweet, and have a nice chewy, almost velvety texture. They are also sticky as all get out. You can purchase them pitted, but the only organic ones I can find are not pitted. It's not hard to pit them, though. Just take a sharp knife and slit the side open and pop the pit out.
slice the date open and remove the pit
pitted dates, sliced bacon, and boursin in a pastry bag
I made the mistake of cutting my bacon into thirds. In hindsight, I should have cut the bacon into halves since it shrinks when cooked. As for the Boursin, you can let it soften to room temperature and put it in a pastry bag, or keep it cold and crumble it. Either way, the goal is to stuff some Boursin into each date.
piping cheese into the date
wrapping the bacon around the stuffed date
**Jump for more butter**