Recipe: cream of mushroom soup
Happy new year, my butterlings! I hope you all rang in 2013 in various fabulous ways. We kept it low-key partly because we were tired from a day of ski touring and mostly because we are boring. I like it that way.

snow on new year's eve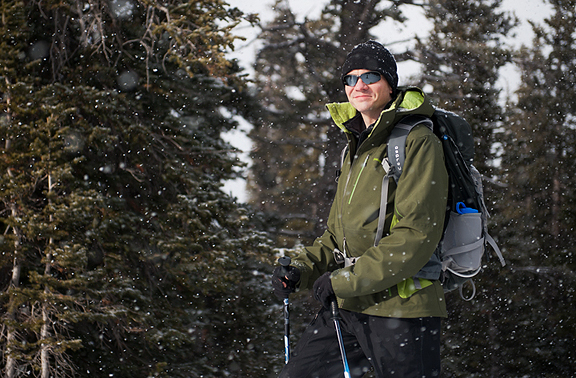 lovely wondrous sparkling flakes of snow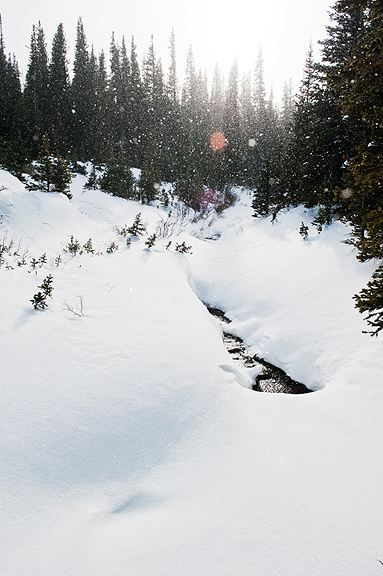 It snowed here on New Year's Eve and not just any snow, but the kind that falls as giant fluffy flakes and doesn't stick to anything because it's so dry and cold. They sparkled in the sunlight like diamonds falling from the sky and when you looked at the ground you could see perfectly preserved crystals glistening back at you, winking. Piles of delicate snowflakes slid over my skis as I glided along the trail through the woods. Jeremy and I would seek out pockets of deep snow and whoop and holler diving into the sugary stashes.
skiing out: a great way to see 2012 off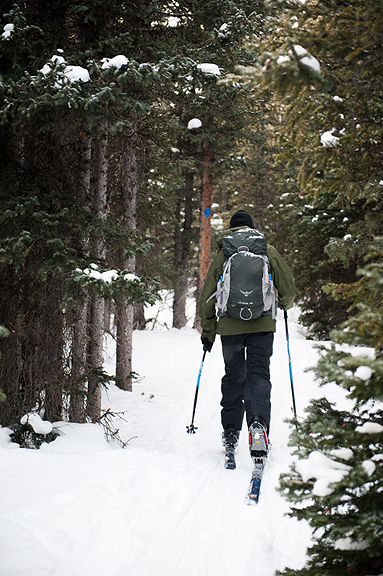 skiing into 2013 on new year's day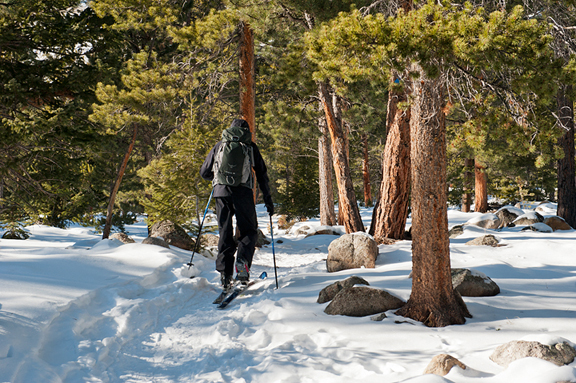 I don't typically make resolutions on the new year, but over the holidays I spent a little more time away from the interwebz and it was fantastic. It's a good thing to assess where and more importantly
how
your time is invested. So that may be one of the things I change up… stepping away more often from the whole navel-gazing vortex of social media and taking that time to concentrate on other things, like my well-being. Who knows. I'm still feeling 2013 out, but I think I'm headed in the right direction. That direction also includes soup, because it's winter and soup is good food – particularly when you make it yourself.
criminis, dried porcinis, shitakes, onion, butter, garlic, white pepper, salt, herbs, cashews, chicken broth
thyme and sage
I foraged a good deal of porcinis this past summer with my friend,
Wendy
. I told her to keep most of those mushrooms because I just didn't have the time to deal with them and the worst possible thing you could do after acquiring such precious forage is to let them go bad, go to waste. Wendy is a real champ and she immediately processed untold quantities of the summer porcini harvest and presented me with a couple of jars of dried porcinis this fall…
our
porcinis! Sure you can purchase dried porcinis in the store, but can you hold a jar of your summer spent clambering along the wooded slopes of the mountains, popping huckleberries into your mouth as you scour the ground for porcinis?
dried porcinis
rehydrate with boiling water
I waited until winter to use my porcinis, when I knew the aroma would be most welcome after a day of backcountry ski touring. If you've never used dried porcini mushrooms, you should know that the soaking liquid is not to be discarded, ever. That soaking liquid is also known as liquid gold. It's a heady broth with the concentrated essence of porcinis, this lovely
umami
. So make sure you keep that.
sliced garlic and onion
garlic, onion, porcini broth, porcinis, sliced fresh shitakes, sliced fresh criminis
Mushroom soups can be these wholly satisfying, hearty, creamy, deeply earthy meals. Whenever I see mushroom soups on a menu, I'm tempted to the point of distraction. Some are more cream than mushroom, but I prefer those that are more mushroom than cream. Instead of white button mushrooms, I used criminis to get more flavor with the bulk. Use what works best for you.
sauté the herbs
cook the onions and garlic until translucent
add the mushrooms
and the porcini liquid
My biggest issue with creamy mushroom soups is the cream, because it upsets my stomach – like majorly. After seeing several friends of mine use cashew cream as a vegan substitution for dairy cream, I decided to give it a try, for my tummy's sake and probably also for my ass reduction plan. Why not?
raw cashews and water
blender the mess out of it until it is smooth and creamy
Obviously, if you have a nut allergy, this substitution is not for you. I have to say that it doesn't have a strong flavor and it's really quite nice. It blended in beautifully with the soup and you'd never really know the difference! I puréed the soup with my immersion blender. I love my immersion blender and here's why – because when I use my immersion blender I don't have to worry about burning myself with hot soup exploding from my crappy old blender, nor do I have to clean soup off the walls, ceiling, floor, and appliances in my kitchen.
adding cashew cream
the immersion blender makes quick work of the purée
This is a delightful soup with plenty of options to make it vegetarian, vegan, or more meaty (use beef broth instead of chicken broth, hello!). I followed Deb's lead and used thyme in place of rosemary because I prefer the flavor, but do what suits your tastes. I set aside a few shitake slices and sage leaves to fry in butter for the garnish. The fried sage leaves are a perfect crunchy accent. And when I taste the creamy mushroom soup, I look forward to the next porcini season.
cream of mushroom soup
rich and thick and mushroomy
Cream of Mushroom Soup
[print recipe]
modified from Smitten Kitchen
1 ounce dried porcini mushrooms (about 1 cup)
3 tbsps olive oil
2 sprigs fresh thyme (original recipe calls for rosemary)
4 sprigs fresh sage
1 onion, thinly sliced
3 cloves garlic, thinly sliced
1 1/2 tsps salt
freshly ground white pepper
1 lb. fresh crimini mushrooms, sliced thin
1 lb. fresh shitake mushrooms, sliced thin
6 cups chicken stock (or vegetable stock if you want to make this vegetarian)
1 cup heavy cream or 1 cup cashew cream
2 tbsps butter
cashew cream
1/2 cup raw cashews
1/2 cup water
Make cashew cream (if not using cream): Place the cashews and water in a blender and blend on high until smooth and creamy. Yields about a cup.
Make the soup: Soak the dried porcini mushrooms in a cup of boiling hot water for 20-30 minutes. Strain the liquid through a coffee filter or a fine-meshed sieve and reserve the liquid as well as the re-hydrated mushrooms. Set aside. Heat the olive oil over medium heat in a large stockpot. Tie the herbs in a bundle with kitchen string or twine (something food-safe) and sauté them in the hot oil until wilted. Add the onions, garlic, salt, and white pepper to the oil and sauté until the onions are translucent. Turn the heat up to high and add the crimini and shitake mushrooms. Let this cook for about ten minutes, stirring occasionally as the liquid bubbles off. Add the chicken stock, porcini mushrooms, and the porcini liquid. Let the soup come to a boil and then reduce it to a simmer. Let simmer for 30 minutes. Remove the bundle of herbs. Stir the cream and butter into the soup. Using an immersion blender, purée the contents of the soup until smooth. Alternatively, you can ladle the soup into a blender and purée the soup in small batches – but I recommend letting the soup cool quite a bit before doing so and not overfilling the blender because explosive accidents can (and do) happen, which is why I now own an immersion blender. Serves 6-8.