Sunday, January 13th, 2013

Recipe: sopaipillas
Over the weekend, we lost a longtime family friend. He was the father of one of my childhood besties. Even though he wasn't related to me, I called him Uncle. That is how I was taught to address friends of the family – Uncle or Auntie. But I always thought of him as an uncle. He was a positive, kind, gentle, soft-spoken, and even-tempered man with a sense of humor and a genuine sincerity. He had a sweet smile and a demeanor that put people at ease. I loved him like family.
I shed my share of tears on and off throughout the weekend while Jeremy quietly handed me tissues and squeezed my hand. I know better than to think that the people we love will be there forever, and yet it still knocks the wind out of me when they are no longer here. Despite the frigid temperatures, I needed to get outside and move – get the blood pumping and take deep breaths of mountain air with each glide of my skis on silent snow. It's how I sort my thoughts, heal a broken body or a broken heart, try to answer the unanswerable questions. It's where I seek comfort.

frosty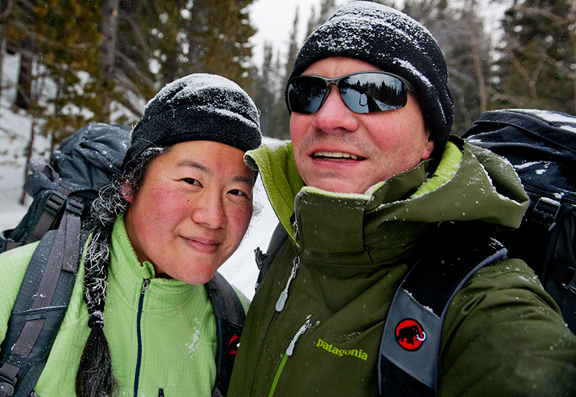 I'm not much of a comfort eater. I don't seek comfort in food. Typically, if I am in need of comforting, I'm not eating. But I do enjoy the occasional "comfort" food like anybody else. When I made chile rellenos over the holidays, we both felt as if something was missing… that finishing touch. The majority of the restaurant meals I've enjoyed over the past 20+ years in New Mexico ended with sopaipillas. It's a simple fry bread served as hot pillows of dough with a bear-shaped bottle of honey on the side and little fanfare. New Mexicans love their sopaipillas.
flour, water, milk, vegetable oil, baking powder, salt, sugar
mix the dry ingredients together
work the oil into the flour with your fingers
stir in the milk and water
**Jump for more butter**