Wednesday, February 13th, 2013

Recipe: mandarin pancakes (mushu shells)
The stars aligned and we were able to tear ourselves away from our computers and hit Vail this week while there was moderately decent snow. It's all relative. When you're looking at another crappy season (two in a row well below average) you get a little desperate to ski anything. It wasn't bad at all. I mean it wasn't hip-deep powder, but I realize I sound like a completely spoiled local when I say that… and I am.

smiles, everybody! smiles! (iphone)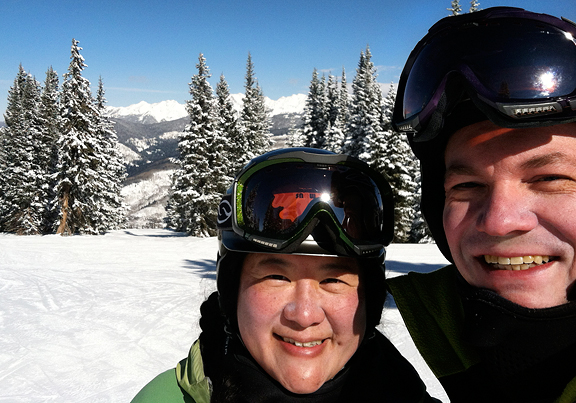 bumps (iphone)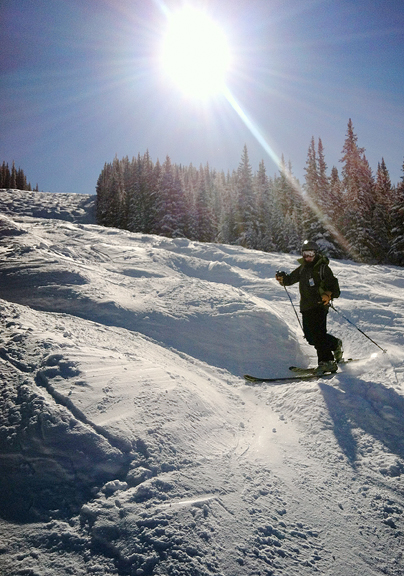 and trees (iphone)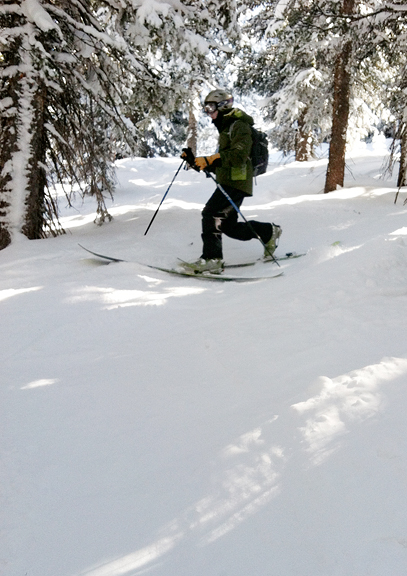 I've got nothing planned for Valentine's Day and I know for a fact that Jeremy doesn't have anything planned either. Unless it snows, and then the plan is to ski it. The interwebs are exploding with sweets and chocolate and things that make my teeth hurt just to look at them. I was getting groceries in town and noticed that everywhere I went, the floral displays had grown 500% and the people selecting flowers were all (confused-looking) men. It was funny and then it was a little sad because I wished people (and not just men!) would bestow little gifts or be extra-nice to everyone all the time. That's how it should be.
So I have a little gift for you here. I know that it can be a super pain in the hoohoo to find mushu wrappers for some folks and over the many years, readers have asked if I had a recipe for making them at home. And I didn't. But I did. I just didn't know it. I was asking my mom about making them when she said (almost shouted), "JenJen! Don't you remember that I made those when you were little?!" Uh oh…

flour, water, and a little oil
stir in boiling hot water
make a dough
Mom did, in fact, make mushu wrappers or mandarin pancakes from scratch when I was a kid and I totally blanked on it. I think this is evidence that I tried to cram too many things into my finite brain-space and a few things got shoved out. Sorry, Mom! A recipe off my cookbook shelf confirmed just how simple they are to make.
knead the dough on a lightly oiled surface
smooth and elastic (but not sticky)
roll it out into a log
cut the log into 20 even pieces
**Jump for more butter**