Recipe: asian chicken sandwich
I am totally feeling it. It was 72°F in Boulder on Friday and I had the sunroof open while driving around town to let the heat escape from my car. The hairs on the back of my neck were prickling because it was overly warm (for me). I found relief once I pulled into the driveway at home and stepped out into the refreshing 50°F air. I'm not going to fight it, but I will relish the remainder of the cooler season as much as I can. Still, all signs point to spring and it is indeed happening around here!

used a little of that rei dividend on some summer sandals with grippy tread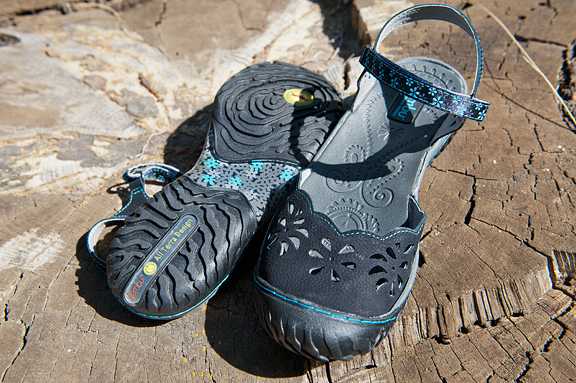 a budding pasque flower poking through the forest litter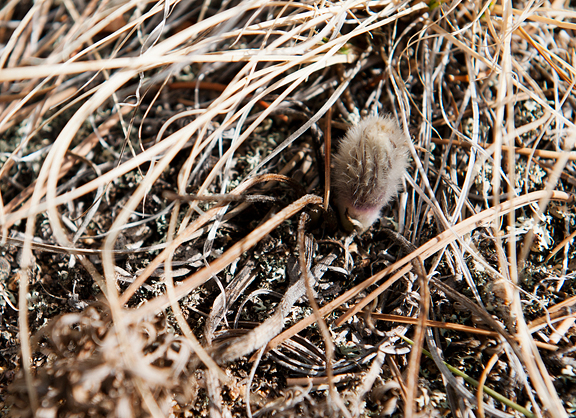 catkins from (what i think is) a coyote willow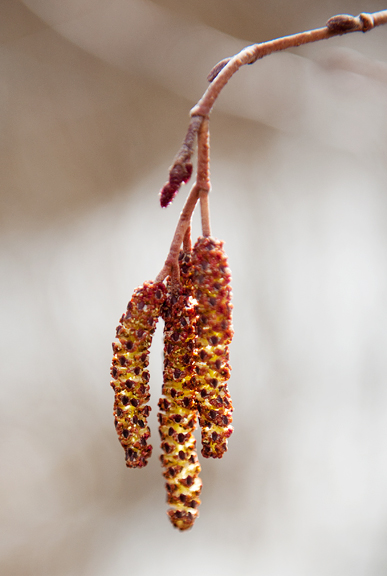 aspens fuzzing out with catkins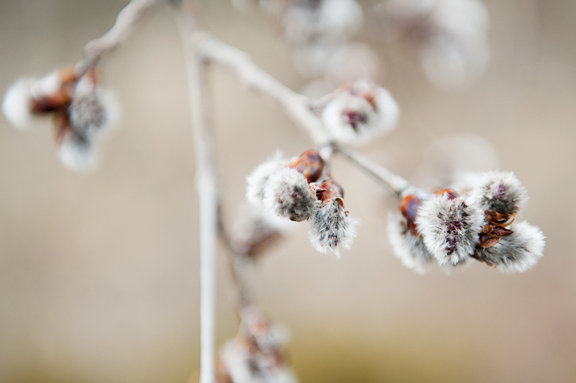 The plants around the mountains are not leafing out yet, which is a good thing because there are a few more winter storms coming our way. At this point, it isn't even the skiing (but I'm totally going to ski the powder!), rather it is the moisture that we need. Yes, please… more water. In the meantime, our neighbor's son had a birthday and we were party to his scavenger hunt around town for his birthday gift. They stored the kayak from our garage rafters for a month and this morning, our young friend came by to receive his final clue.
all parents should be so cool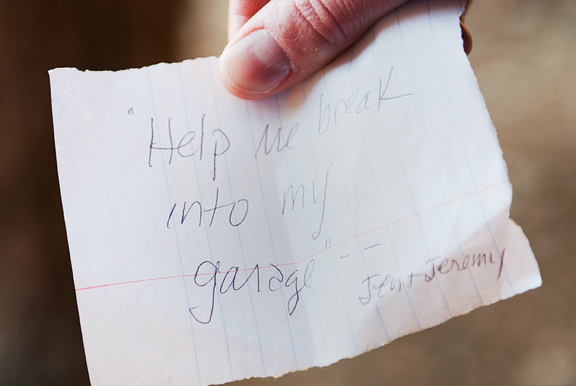 Kayaks, catkins, sandals… I told Jeremy on the trail the other day that I was excited for summer despite the anticipation of a foot of snow coming our way this week. Even though summer is hot and I don't like the heat, all manner of good things go on in summer. I love waking before the sun and walking the mountain trails in that cool air… smelling flowers and streams and dirt and trees, hearing bird songs and the zippy zooming sounds of hummingbirds. And then there are the sandwiches which come into more regular rotation with our longer days. You can never get too much sandwich – especially this incredible Asian chicken sandwich which I have asked to marry me.
start with asian cabbage slaw: red and green cabbage, rice vinegar, sesame oil, soy sauce, carrot, green onions, ginger, lime, cilantro
shred the cabbage
colorful mix of vegetables
I never shut up about how I feel chicken thigh meat is superior to chicken breast meat, but in this sandwich I DO use chicken breast meat because it stays together in one piece. Breaded fried things tucked into sandwiches are something of a minor obsession for me. Crunchy cabbage in addition to the crisp exterior of whatever breaded fried thing is in the sandwich is the ultimate in sandwich fantasies. I put an Asian twist on it by preparing chicken katsu (Japanese-style, coated in extra crunchy panko crumbs), an Asian-esque slaw, Japanese cucumber salad (think sweet and sour pickles), and Sriracha mayo.
whisk the sesame oil into the dressing
pour the dressing over the slaw ingredients
toss to coat
mixing the sriracha mayonnaise
If you make this sandwich, prep the Asian cabbage slaw and the Japanese cucumber salad ahead of time. They both benefit from a little sitting-around time in their dressings. I used a Sriracha-spiked mayonnaise on this sandwich, although I did toy with the idea of adding a squirt of tonkatsu sauce. I kept it pretty tame for Jeremy's sake, or so I thought. If you aren't a spicy food person, add a little at a time until it reaches a heat level to your liking. When all of that is done, it's time to tackle the chicken.
chicken breasts, flour, panko crumbs, eggs, salt, pepper, sake
butterfly the chicken to even thickness
marinate in sake, salt, and pepper
Split chicken breasts are like your hand in that the base of the palm nearest your thumb is the fattest part, then it tapers as you move toward the pinky end of the palm, then really thins at the fingertips. By butterflying the chicken breast, I'm attempting to make the thickness of the piece more uniform. If you look at the underside of the split breast, you can cut into the fat part from the center with a sharp knife at a very low angle. The goal is to horizontally cut into the fattest part while keeping it attached at the hinge. Repeat for the other half (the less fat part). Cut the piece in half down the middle and you'll wind up with two pieces that will work nicely with a sandwich. While the chicken is marinating, get your coatings ready.
chicken, flour, egg, panko
dredge the chicken in flour first
then egg
then panko
The cutlets take about 5-6 minutes to fry up. Fry them in a half inch of oil heated to 350°F. If you don't have a thermometer to monitor the temperature of the oil, you can flick a panko crumb into the oil and if it sizzles immediately and with gusto, it is ready. Fry both sides to a golden brown and then remove them to a cooling rack to drain. I wouldn't let them get too cool though, because they are especially delightful hot in the sandwich with the cool slaw and cucumber salad.
chicken katsu awesomeness
now we're ready to rock: chicken katsu, asian cabbage slaw, japanese cucumber salad, sriracha mayonnaise, hamburger buns
pile some slaw onto the chicken katsu
then cucumber salad and sriracha mayonnaise
It's a fabulous sandwich with that Asian twist from the sesame oil, rice vinegar, lime juice, Sriracha, and chicken katsu. I suppose it is more of a fusion sandwich. I love the combination of tart, sweet, mellow, spicy, and green flavors. Those are complemented by the range of textures from crisp to crunchy to soft to creamy. They all work so well together and come in this lovely little package.
work it, baby
Asian Chicken Sandwich
[print recipe]
Asian slaw adapted from Skinnytaste and chicken katsu from Just One Cookbook
1 cup Japanese cucumber salad
2 cups Asian cabbage slaw
4 pieces chicken katsu
1/2 cup mayonnaise
Sriracha, to taste
soft burger buns
Asian cabbage slaw
1/2 cup red cabbage, shredded
2 cups green cabbage, shredded
3 stalks green onions, minced
1/2 cup carrot, shredded
1/4 cup fresh cilantro, torn or chopped
1 tsp fresh ginger, grated
1 tbsp soy sauce
1-2 tbsps lime juice
2-3 tbsps rice vinegar
1 tbsp sesame oil
toasted black or white sesame seeds (optional)
Make the Asian cabbage slaw: Place the cabbages, green onions, carrot, and cilantro in a medium bowl. In a small bowl, combine the grated ginger, soy sauce, lime juice, and rice vinegar. Whisk a steady stream of sesame oil into the dressing. Pour the dressing over the vegetables and toss to coat. Sprinkle with sesame seeds if desired (I forgot this step). Makes 3 cups.
chicken katsu
1 lb. chicken breasts (about 2 split breasts)
2 tbsps sake
1/2 tsp sea salt
black pepper, freshly ground
1 cup flour
2 eggs, beaten
1 cup panko crumbs
vegetable oil for frying
Make the chicken katsu: Butterfly each chicken breast to get it as even in thickness as possible. I start on the underside of the breast (the smooth part is what I consider the top side) at the middle and slice horizontally into the fat part of the breast, pulling the top away and continuing to slice horizontally until it is butterflied, but still connected. I do the same in the other direction (it's less thick, but still thicker than the tapered end of the breast). Cut each butterflied breast in half to end up with four moderately equal pieces in size and thickness. Marinate the chicken in the sake, salt, and black pepper. Mix to coat evenly. Set aside for 15 minutes. Place the flour in a shallow bowl. Place the eggs in a medium bowl. Place the panko crumbs in a shallow bowl. Heat a large skillet or frying pan with 1/2-inch of vegetable oil for frying. When the chicken is done marinating, take a piece and dredge it in the flour, then dip it in the beaten egg (make sure it's coated completely), then dredge it in the panko crumbs. Repeat for the rest of the chicken. When the oil is hot (350°F or when a panko crumb sizzles in the oil), carefully add the chicken to the oil. Let the chicken fry until golden on the bottom, then flip the chicken over and fry until the other side is golden, about 5-6 minutes total frying time. Remove the chicken from the oil and set on a cooling rack to drain. Makes 4 pieces.
Assembly: In a small bowl, mix the mayonnaise and Sriracha together. If you are sensitive to spice, then just add a little Sriracha, mix it in, and taste. Stop when it's too spicy. If you're like me – go for it! Place a chicken katsu on the bottom half of the bun. Pile some of the Asian slaw on top. Add some Japanese cucumber salad (as much as you like – I like a lot). Drizzle some of the Sriracha mayonnaise over the cucumber salad and top with the other half of the bun. Serves 4.
more goodness from the use real butter archives