Recipe: rose water lemonade
When it's hot in the mountains, I tend to get a little nervous. Hot, dry, and windy conditions are what we fear most in the southwestern US. We've been keeping an eye on the wildfires along Colorado's Front Range, but wherever we are the red flag warnings for high fire danger are going up. To avoid the heat, Jeremy and I have been getting out in the mornings and evenings for runs, rides, and hikes around Crested Butte and holing up in the office during midday where it remains comfortably cool (no air conditioning, it's just an incredibly well-designed house). Every trail or path or dirt road is lined with wildflowers. They are coming along nicely pretty much everywhere.

northern fairy candelabra – i absolutely love these tiny little flowers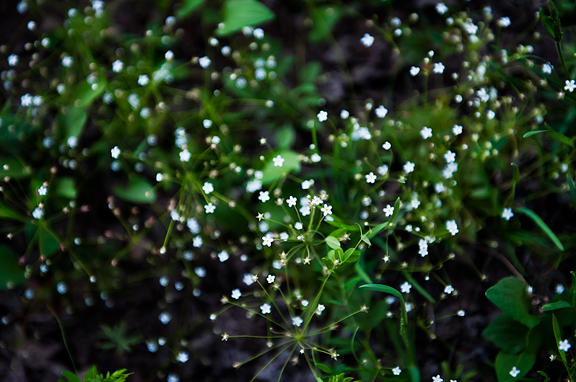 prairie smoke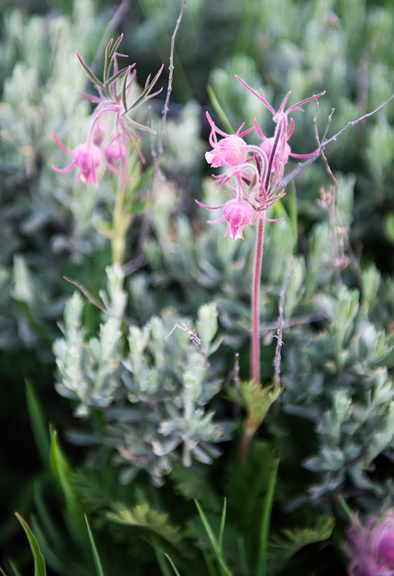 sunset over mount crested butte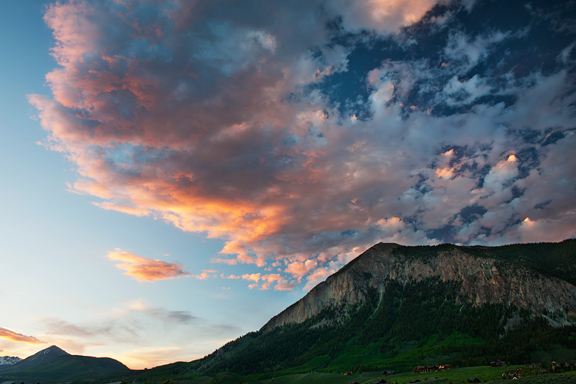 lupine on an evening hike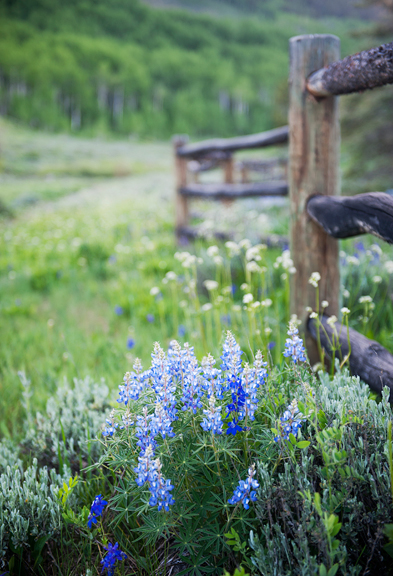 my favorites are the deep purple lupine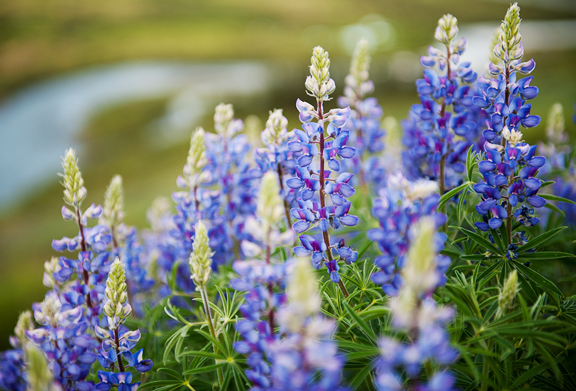 western wallflower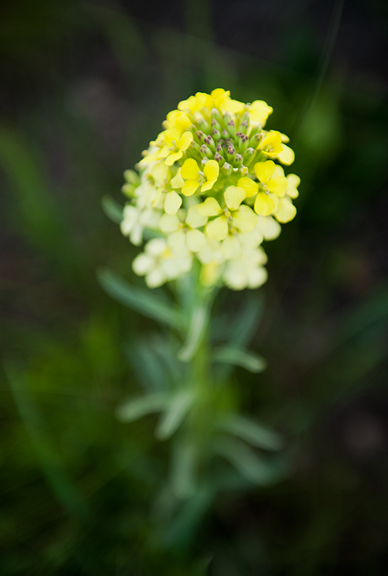 As some of you know, I am obsessed with keeping cool in summer (or any time) because I really dislike the heat. That's why I like the mountains – because it's cooler. But even the mountains can get those handful of days when the heat feels unbearable. Typically, I'll cool down by drinking plenty of ice water, but occasionally I love me a fruity and refreshing drink. Last October,
Ellen
hosted a girls' weekend down in Colorado Springs and took us to
Uchenna
for wonderful Ethiopian fare. I sampled the rose water lemonade and it had a remarkable cooling effect on me. My mind has wandered back to that lovely meal several times since, but I've been craving the rose water lemonade with the hotter weather.
rose water and lemons
to make rose water lemonade: sugar, rose water, lemons, pinch of salt
My rose water was in the spice section of my local Whole Foods store. If you can't source rose water where you are, I'm sure you can order it online. I like to start with a simple syrup because it dissolves all of the sugar and mixes the sweetness more evenly in the lemonade. Do this step ahead of time enough so that it can cool to room temperature (or at least lukewarm) when you mix it with the lemon juice. Also, I juiced four large lemons to get a 1 cup yield of juice. That's just a guideline, it will vary with lemon size, juiciness, and the efficiency of your juicer.
combine sugar and water to make the simple syrup
fresh-squozen lemon juice
When the simple syrup is cooled and your lemon juice is ready, you are mere seconds away from your rose lemonade. Combine the simple syrup and lemon juice and add water until the lemonade is to your liking. Even if you like rose-flavored food and drink, I suggest starting with a tablespoon of rose water and seeing how it suits your fancy. I like rose-flavored foodstuffs, and yet I felt one tablespoon was plenty. Jeremy thought it tasted like soap (then again, he thinks anything with heavy floral notes tastes like soap).
water, simple syrup, lemon juice, rose water, salt, and a pitcher
add water until the lemonade is just right
and some rose water
You don't have to serve this over ice, but I do because I love ice. I grew up in the South. I.LOVE.ICE. If you do pour the rose water lemonade on ice, I suggest leaving the lemonade a wee bit stronger than you would otherwise. That way, when the ice melts and dilutes the beverage, it won't get too watered down.
stir it together
pour over ice
garnish as you please
And there you have a most refreshing drink to transport you from the heat of summer (and we're not even officially in summer yet). Stay cool out there!
it's enough to take your mind off of the heat
Rose Water Lemonade
[print recipe]
inspired by Uchenna in Colorado Springs
6 cups water
2/3 cups sugar
1 cup lemon juice, fresh squeezed
1/2 tsp salt
1-2 tbsps rose water (I used 1 tbsp)
Place 2 cups of water and the sugar in a small saucepan and bring to a boil. Stir until the sugar is dissolved. Remove the simple syrup from the heat and let cool. Mix the lemon juice, salt, and cooled simple syrup together. Add remaining water to taste. If you plan to serve over ice, then you might want to leave the lemonade a little stronger. Stir in a tablespoon of rose water. If it isn't strong enough for your tastes, then stir in a little more. Serve over ice. Makes 2 quarts.
more goodness from the use real butter archives